How to Make Sustainable Fashion Choices
If you're anything like me, you're coming out of the pandemic with a wardrobe full of leggings and sweatpants. You have no recollection of how you used to put together an outfit for happy hour. You're probably looking to spruce up your closet. However, if you're trying to refresh your wardrobe and be kind to the planet, it's more complicated than heading to the nearest mall.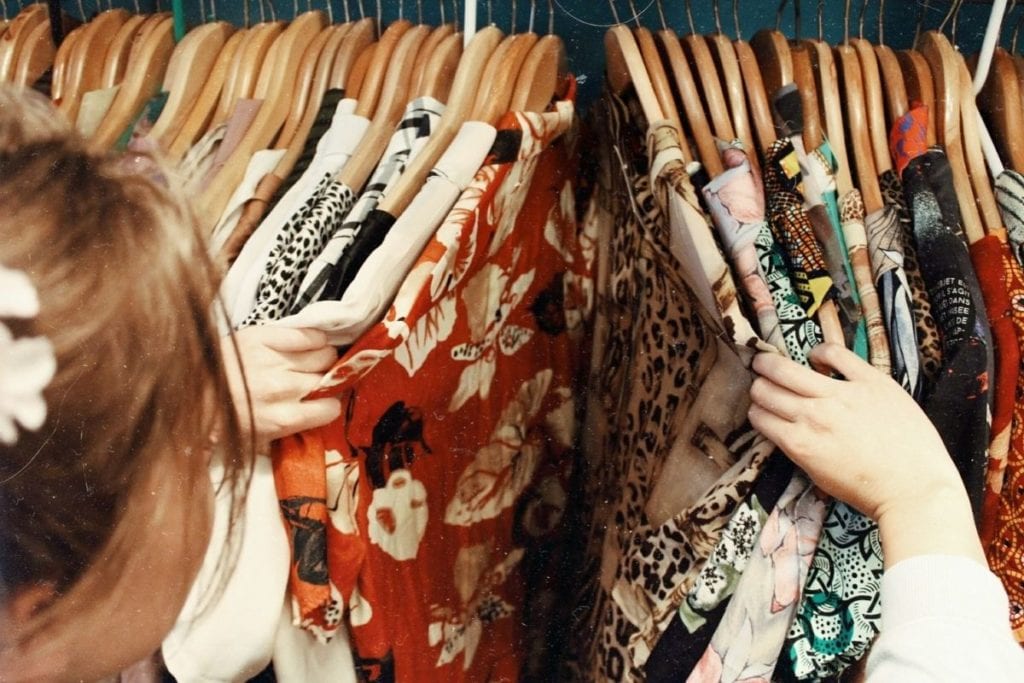 Unfortunately, sustainability and fashion don't always mix. Fast fashion is a term for the business model many clothing retailers subscribe to that includes producing large volumes of clothing and introducing new offerings regularly. You've certainly heard of the major players in the fast fashion industry – think most of the major retailers in any big shopping mall and a few online giants.
Why is this a problem for the environment? In order to keep up with shifting trends and demand for new pieces coming out as often as weekly, these companies produce large volumes of clothing often using synthetic fibers which are produced using fossil fuels. The quick turnaround in clothing lines encourages consumers to wear these pieces only a few times before a shocking 85% of them head to landfill or an incinerator. Additionally, in order to keep costs low, most of these items are unethically produced overseas in unsafe manufacturing environments for incredibly low wages.
So how can you add new pieces of sustainable clothing? Follow these tips to make ethical and sustainable fashion choices.
Wear what you have
Let's be real, if you've spent a big chunk of the past year in your living room, your closet is probably already full of items you haven't touched in months. Dig these out and see how many items feel brand new before you purchase double what you probably need.
Whether we're talking about clothing, home goods, or electronics, the most sustainable choice is always using what you already have. Broken zipper? Take your winter coat to a tailor and have a new one. Before buying anything new, ask yourself if you can make it work with something that you already have. You'll save money and cut down on carbon emissions.
Buy second hand
When trying to make sustainable clothing choices, it's important to vote with your dollar and avoid supporting fast fashion brands. That being said, if your go-to jeans come from a fast fashion retailer or you fall in love with a specific backpack, it can be overwhelming to try to find the same thing from a sustainable brand. Enter thrifting.
By purchasing second hand, you're not supporting a brand's carbon intensive or unethical practices. You're also extending the life cycle of an item that was probably headed to landfill—win-win. Head to your local thrift store, hop on Facebook marketplace, or check sites like ThredUp, Poshmark, Depop, and eBay. Chances are you can find most items you're looking for.
You can also find second hand treasures for free by hosting a clothing swap with friends or joining your local buy nothing group. "Buy nothing" groups encourage gift economies and have a presence in hundreds of cities worldwide.
Sustainable brands
When it comes to buying new, aim to support sustainable brands as much as possible. Identifying a sustainable brand can get tricky, because there's so much that goes into sustainable clothing. In general, here are a few questions to ask yourself when evaluating whether you want to purchase from a brand:
What raw materials are going into their pieces?
Do they have a take back program where I can send used pieces to be recycled?
Where is the clothing made and how are the workers treated?
What if any sustainability initiatives do they have behind the scenes?
Do they offset their shipping emissions or carbon footprint?
Are they size inclusive?
Do they have any third party certifications to back up any and all claims pertaining to their ethics and sustainability?
This is far from an exhaustive list of everything that goes into making a sustainable purchase. But, it's a good starting point for evaluating brands. If you feel overwhelmed as you start to shift to sustainable fashion, choose a few strategies that most closely align with your values. Support brands that are prioritizing those practices.
What about clothing rental?
In short, it's complicated. The most sustainable approach when it comes to clothing is to not buy new pieces, so renting can be a great way to mix up your wardrobe from time to time and ensure each item has an extended lifecycle with multiple uses.
However, clothing rental services don't exactly get the green halo they'd like us to believe. When considering the environmental impact of a clothing item, we must consider everything that goes into creating and distributing the piece. When choosing to rent clothing, keep in mind that the shipping emissions will be double what they would be if you were to outright purchase that item as you'll also need to send it back. Additionally, clothing that's going to be worn by multiple people needs to go through heavy duty washing cycles. This often means dry cleaning, a resource intensive process with high levels of pollution.
If you have a big event coming up and need something that doesn't fit into your standard wardrobe, turning to rental services can be a smart way to get your hands on something that won't break the bank and make sure it will be passed on to others. That being said, it's best to limit this practice to special occasions, rather than using it as an excuse for constant newness in your wardrobe and replacing fast fashion.