Q&A with Nadya Okamoto, Founder of August
We immediately became obsessed with Nadya Okamoto after our first meet-and-greet call with her before the #SweatworkingSummit. Nadya is a social entrepreneur, an author, founder of non-profit organization PERIOD and lifestyle brand August… and a Harvard senior.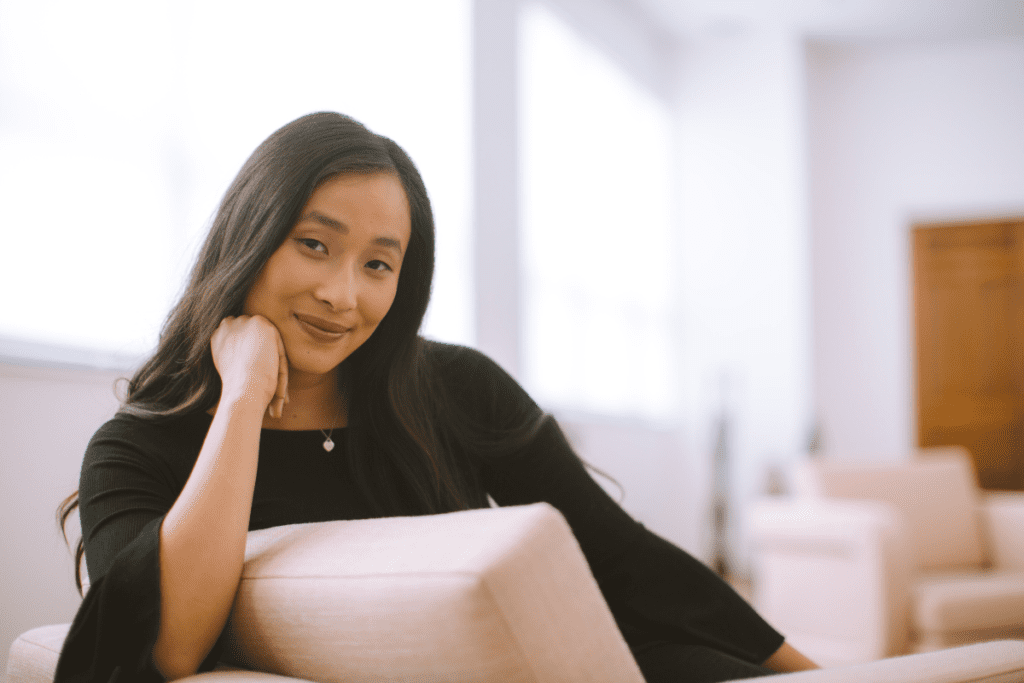 Our adoration only intensified as we watched, riveted, while she gave our Friday night audience an enthusiastic, somewhat goofy, totally relatable talk about her entrepreneurial journey. [Watch the video for yourself here.]
We had to know more about this Gen-Z rising star—so we asked her a few questions about her fascination with period health and how she envisions the future of menstruation.
How did your fascination with period health start, and how did that translate to starting August?
Nadya Okamoto: I was inspired to learn more about menstrual inequity, period health, and period poverty in 2014 after learning that when people didn't have access to period products, they had to turn to solutions like using toilet paper, socks, brown paper grocery bags, cardboard, and more.
I decided to start August with my co-founder in January 2020. Before then, I had been working in the nonprofit sector for many years as the founder of period.org, and several years ago, I think I started to really feel like I could personally make a bigger impact on the overall conversation about periods and what period care is from the social enterprise side. I knew that period care could be more sustainable, ethically-made, and impactful — and that's what August aims to address.
How do people typically think about periods, and how can they reimagine them with the help of August?
NO: The period product industry sold us one narrative that has kept us silent and ashamed of our bodies; we're here to put an end to that. Our mission is to reimagine and redefine the period experience to be powerful. Super excited to be launching product soon, stay tuned!
And here's a hint at what August might be working on here:
What does having a dignified period mean to women?
NO: For any menstruator, it's about remembering that their natural body process is beautiful and powerful, not shameful. And when it comes to period care — I believe that every human deserves to have their natural needs met so that they feel ready to discover and reach their full potential, and what could be more natural than menstruation?
What's one piece of advice or one actionable step women can take today to start thinking about their periods differently?
NO: They can join the August Inner Cycle (I'm biased, ha)! Hosted on Geneva, the Inner Cycle is our community for anyone who menstruates where members have authentic and intimate conversations about anything from period pain to period sex and mental health.
And definitely start conversations in your own community about periods and help chip away the stigma!!
What do you envision for the future of menstruation and how society talks about it?
NO: I look forward to conversations surrounding menstruation to be inclusive and for periods to be seen as powerful — and to also have menstrual hygiene always considered a right, and never a privilege. Periods make human life possible!