Four Goodies to Help You Chill During the Summit
Reserve your Summit ticket here—only a few left!
We're going at 150 miles per hour these days, trying to get everything ship-shape and ready to go for the #Sweatworking Summit. But when our days are go-go-go, we really have to try to unwind our brains and our bodies when the work computers close. 

We're guessing you've experienced the same thing—so we're including a few products specifically designed to help you chill in our Summit Box. The Summit Box is your pre-event goody bag, filled with special treats from our brand partners and supplies you'll need for the week's workshops and panels. It comes free with your pay-what-you-can ticket, meaning you get a lot of bang for your buck. 

Here's a sneak peek at four Summit Box specialty items that will help you relax and enjoy the week:
 
MAD TASTY Sparkling Water
This hydrating, all-natural bevvie has 20 mg of hemp extract in three shockingly good flavors (including one called Unicorn Tears that we can't stop craving). MAD TASTY lovers describe the drink as refreshing, relaxing, calming, and something that helps them focus. It's perfect for any activity, any time of day.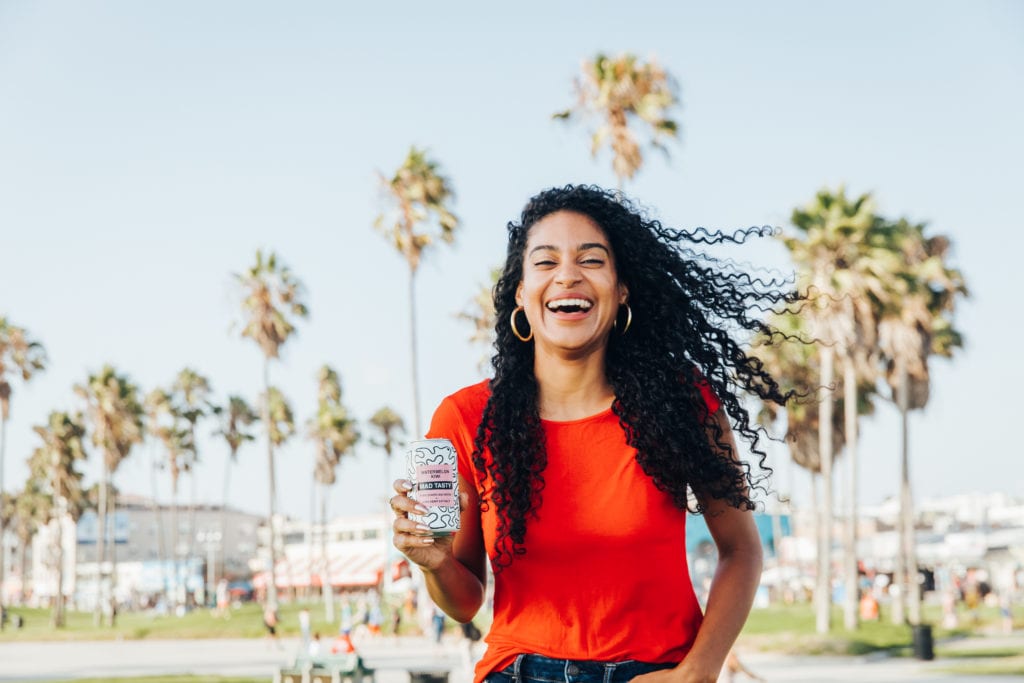 Asutra's Chill the Night Away Hemp Lotion
This luxurious lotion is the perfect sweet dreams fairy to boost your nighttime routine. The blend of melatonin, hemp, magnesium and shea butter creates a sense of calm and softens your skin, helping you care for your mind and body even while you snooze. All the natural sleep promoting benefits of melatonin and magnesium combine to help you get to sleep and stay asleep. Treat yourself to a soothing self massage for a restful, restorative slumber.
Olive & June Nail Polish + Top Coat
Our fave way to relax? Putting our phone down and sneaking in a weekly manicure. You already know Olive & June's famous Bootcamp, so we're bringing a little mani magic to you: a free polish & Top Coat in their 7-free, long-lasting formula. Join us for a mid-day mani party Wednesday 2/17 during the #Sweatworking Summit so you can be a mani master yourself.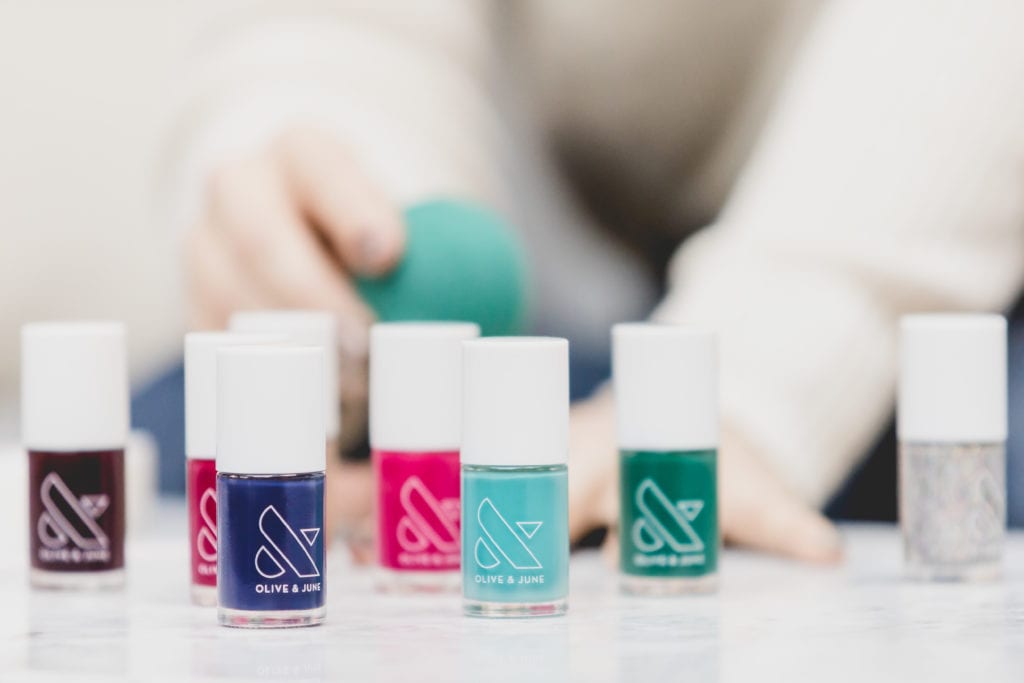 Half Day CBD Gummies
Half Day CBD is designed to fine-tune your well-being all day, every day—an all-natural way to help with stress, sleep and inflammation. Their gummies are adorable, delicious, and the best way to take the edge off during a high-stress time. We love them for falling asleep faster at night, relieving anxiety, and more.
Secure your Summit Box (included in any #Sweatworking Summit ticket) here!