Everything is Better with Friends – aSweatLife Ambassador Program
Friendship and fitness is kind of our thing here at aSweatLife – and we have written a lot about it, here, here and here! Over the years we came up with our own solution to the highly googled question, How do I make friends as an adult? We bring fitness enthusiasts together through the aSweatLife Ambassador program and along the way we make friends doing the things we enjoy.
aSweatLife launched their Ambassadorship program at the end of 2016 as the "Happiness Experiment." I was part of the very first year of the Ambassador program and I will be forever grateful for the friendships I have made through aSweatLife. We all started off as strangers working out together in a new studio, which turned into Instagram friends, and then turned into friendly meetups. Eventually turning into the kind of friends that I have invited to my wedding, have planned international trips with, and everything in between.
aSweatLife provided the opportunity for me to make lifelong friends as an adult.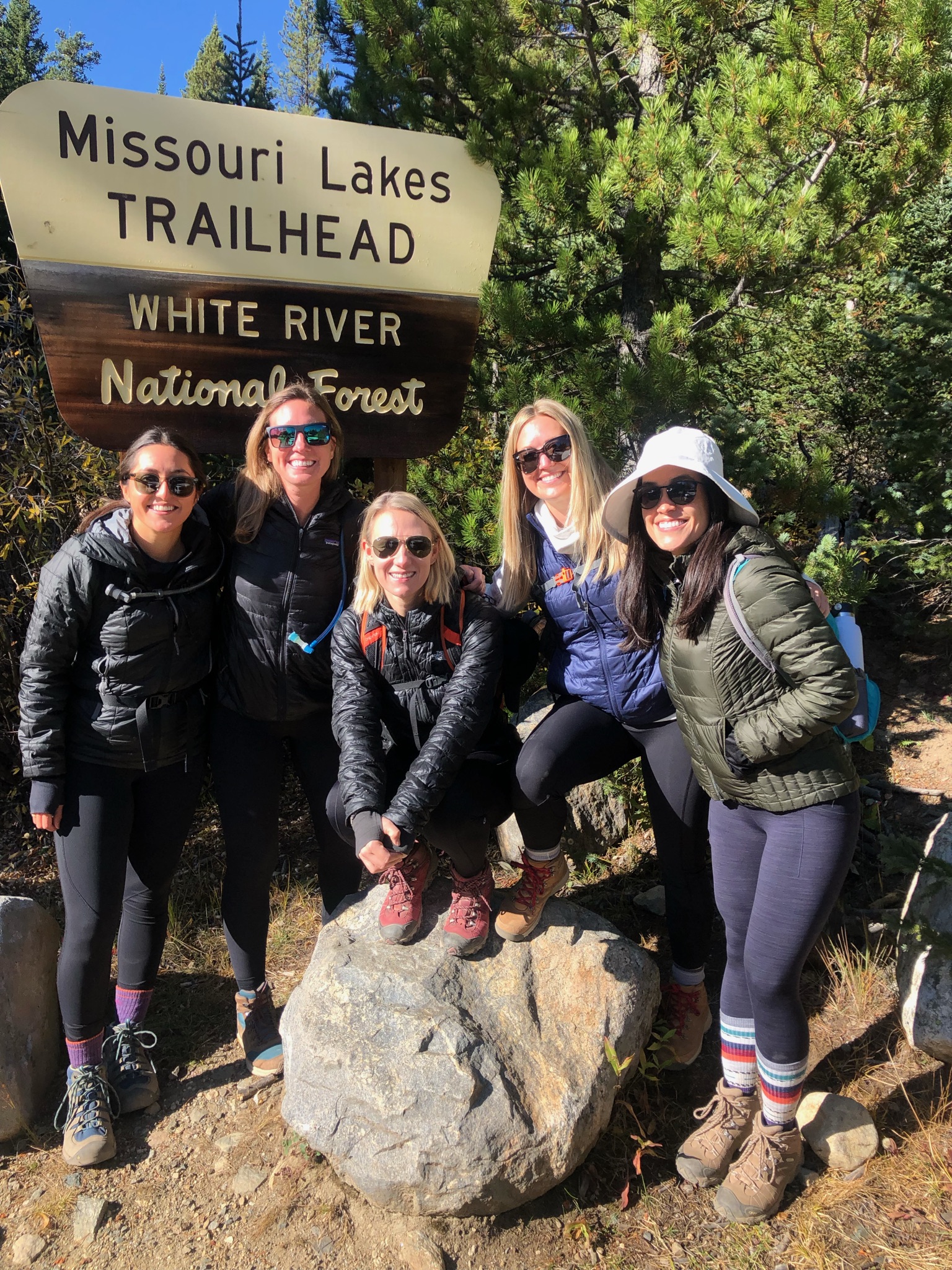 How do you make friends through aSweatLife?
Studio of the Month
Our signature Studio of the Month program allows our nation-wide Ambassadors to have exclusive access to a gym or digital gym on a rotating monthly basis. With these month-long partnerships, Ambassadors get a chance to do two things we're passionate about: try something new, and make a new friend.
From an Ambassador: "I really loved trying out the workouts at Movement in Wrigleyville. I went with another ambassador and it was low-key, low-pressure and there were only four of us in the intro class. I would have never tried out this place without aSweatLife. I would have just kept walking by it, too intimidated to go in on my own. So the trial class really was the push I needed because I found a really awesome new workout using muscles I didn't even know I had!" – Jessica Wrubel
Wanna Workout
Workouts are more fun with a workout buddy. On our slack workplace, we have a channel where Ambassadors can post what workouts they are doing during the week and schedule meet ups with other Ambassadors.
From an Ambassador: "I forget exactly how we went from being acquaintances to friends, but Kat Cronrath became my favorite long-distance workout buddy through Peloton workouts during the height of the pandemic. We encourage each other and provide accountability. Occasionally I'll surprise her with a two-second video chat in the middle of our rides that makes us both smile." – Francesca Cardillo
Ambassador Pairings
If you enjoy meeting others on a smaller social scale, we created a way for Ambassadors to be matched through our quarterly Ambassador Pairings. Ambassadors fill out a fun 'Get to Know You' survey and are matched with a fellow Ambassador. Prompts and activity ideas are given to activate friendship.
From an Ambassador: "Samira and I met through the ambassador pairing program and discovered that we are both in the Baltimore/ DC area! We are both new to the region and it's been nice to have a friend to try new things with! We plan workouts midway between us and plan for fitness, catch-up and brunch!" – Sophia Lin Kanno
Signature Events
aSweatLife hosts events throughout the year – #Sweatworking, Studio of the Month group workouts, Hikeworking and other special events. During these events, you can expect to meet at least two new people as we "force" friendship on to you. It's by far the easiest way to meet new people in a low pressure friendly way.
From an Ambassador: "My very first in-person event I met another aSweatLife member and we stood in a group of people and I stayed there because she made me feel so comfortable and part of the group. I added her on Instagram and we both randomly commented on each other's stories periodically. Then her dad got sick and we then had something very important that connected us. I felt like having gone through that myself I could shoot her some words of support and encouragement and recently her dad passed. Her and I have continued to send messages of support and I think that has been really special for both of us!!" – Elyse Cress
Ready to apply?
The application for the next class of Ambassadors is open now, and you'll have until Friday, September 30 at 11:59 pm to apply.