The #Sweatworking Summit - Making a more inclusive wellness world.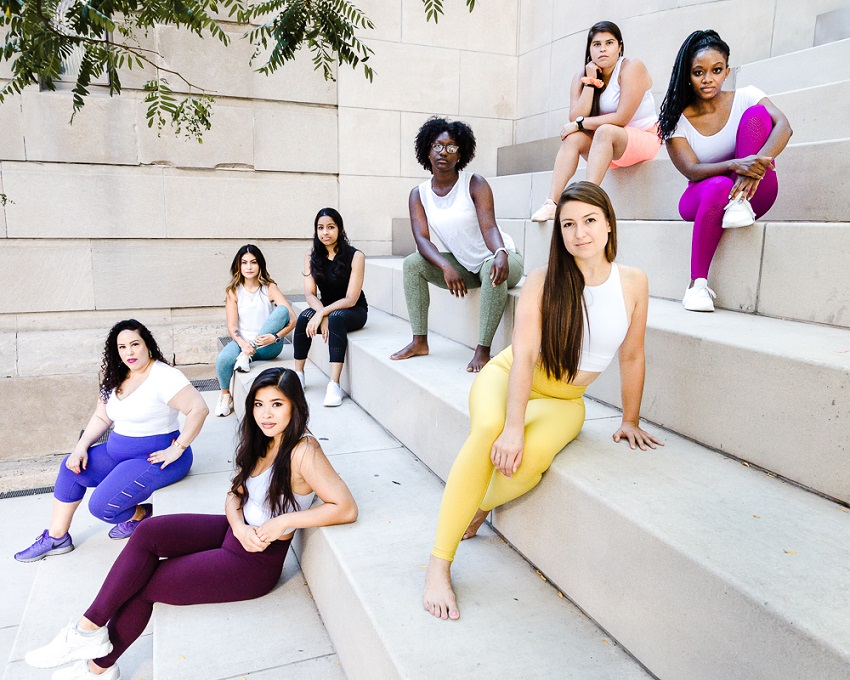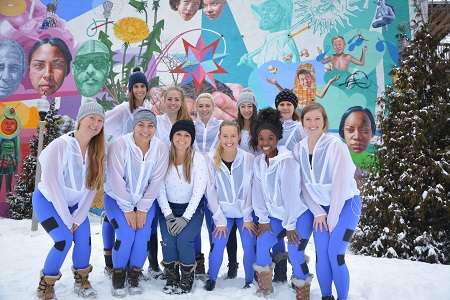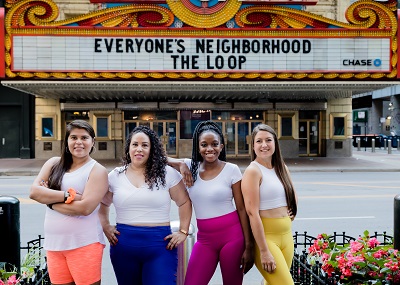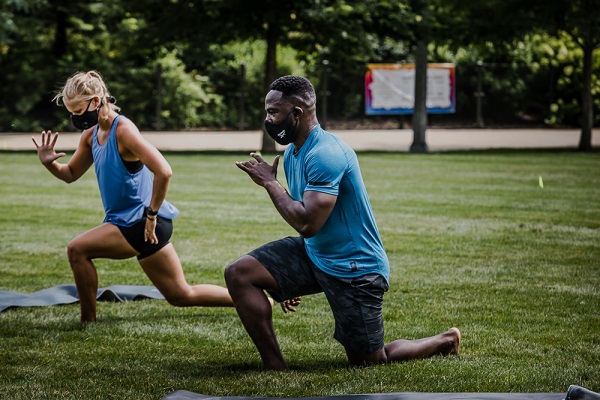 The #Sweatworking Summit - Making a more inclusive wellness world.
This year's big idea: Making a more inclusive wellness world!
The #SweatworkingSummit is back for 2021, impacted by 2020 in two key ways: It's fully virtual and its centered around changing wellness to be more equitable and inclusive.
Monday February 15 through Saturday February 20, you'll be a part of what happens when communities decide to go after a goal for a better future with wellness as the catalyst.
To start, each day of the Summit will have a different theme: Finding inspiration in movement, Healing your mind, Fueling Your Creativity to make a better world, and Gaining perspectives. While each day has a different theme, they'll all have the same three elements: ways to build community, ways to try new fitness classes or platforms, and a way to learn (a panel, keynote or workshop). Expect these three aspects to anchor each day of the Summit. Throughout the week, you'll have the ability to attend sessions that are most exciting to you (we'll also record them for viewing later, in case your schedule doesn't allow you to attend something).
With the help of the Better With Friends committee, we're centering our #SweatworkingSummit around the idea that wellness needs to be inclusive to everyone. We'll be working with speakers, panelists, and workshop leaders to ensure we represent a diverse range of race, age, gender, geographic location, and experience. Our goal is that you walk away from the Summit with actionable plans and ideas for creating a more inclusive environment in whatever wellness world you inhabit.
To make the summit even more accessible, the tickets are pay-what-you-can, meaning that you'll be able to choose from ticket prices based on what you can afford right now.
We'll have a lot happening all week, and your ticket to the summit gets you access to everything. Can't make it? We'll share recordings so you can feel like you were there with all of your friends.
What else is new? We're hosting the aSweatLife Better with Friends Business Pitch Competition.
What to expect from the summit
01
Diverse Voices
In an effort to make sure our community is represented in the Summit, we let our audience lead us in selecting speakers, workshops, panels, and more. Every aspect of the Summit is being created by you, for you.
02
Move Your Body
Every morning of the week will be kicked off with a workout that's meant to help you try new things, get your blood pumping and start your day with everything you need to listen, learn and set new goals. You'll move with Tonal, Les Mills, Gideon Akande, Tone House, Ashley Rockwood of Free MVMT Shop, and you'll recover with OOFOs.
03
Friendship Making
Because #EverythingIsBetterWithFriends has always been our tagline, we will incorporate interactivity and opportunities for Friendship Making wherever and whenever we can. And we are adding some nostalgia to this event by taking you away from your computer and matching you with a pen pal - I mean how cute is that?! You will be matched with a pen pal by our very own Friendship Making Committee.
04
The Summit Box
Every attendee of the #Sweatworking Summit will receive a summit box which is going to be packed with incredible goodies. You'll receive swag from Les Mills, goodies from Tonal, baggage claim eye masks from Wander Beauty, complimentary ice cream coupons from N!CK'S, a pair of recovery shoes from OOFOS, glow activating exfoliators & makeup removal + cleaning kits from Aavrani, a travel sized R+Co. leave-in conditioner, Olive and June nail polish and top coat, a Mad Tasty CBD sparkling beverage, Asutra Chill the Night Away lotion, and CBD gummies from Half Day CBD.
#SweatworkingSummit Schedule
Monday, February 15: Finding Inspiration in Movement
7 am CST: Workout: A talk by Rachel Krakauer and Gideon Akande followed by a Get Fit With Giddy workout that shows how fitness impacts your entire life.
6 pm CST: Workshop: The Relationship Between Representation and Inspiration in Endurance Sports. During this discussion you'll hear from athletes in endurance sports who are working to make the field of competitors more diverse. This panel will be moderated by Natali Villarruel, a member of Team USA who has traveled around the world to compete in endurance sports. And with her help, we've curated an incredible group of athletes ranging from professional to everyday athletes, including Khadijah Diggs, Erin Hamilton and John Young. Kadijah's mission is to promote a positive image of Muslim women and Islam in general through sport. Erin's passion and focus are fighting for transgender rights, equality and inclusion in all sports, as well as being a strong advocate for mental health and TBI awareness. As the first person with dwarfism to race in an Ironman distance race, John loves to inspire others with Dwarfism to see their own potential through sport. Natali will bring her own experience in the field of triathlon as well as her passion for body positivity to this session. You'll hear all of the ways that representation matters as we dive into important questions.
Tuesday, February 16: Healing Your Mind
8:15 am CST: Workout: 45 minutes of Tone House with founder Alonzo Wilson
12 pm CST: Creative Coloring Lunch Break with N!CK'S
6 pm CST: Workshop: We believe that our thoughts matter and the way we process the things we experience matters – especially when you're working on yourself and making change in the world around you. In this session, we'll hear from speakers who will give you the tools to take care of your mental health to give you the clarity you need to do the big, hard things you've set your mind to. We'll focus on our mental health in this session to give ourselves the space to set boundaries and process – well, 2020. You'll hear from Erinne Brown who will teach you a way to set boundaries and then you'll be broken into groups to process big ideas, like what you've learned with Erinne and what we're all experiencing, with help of licensed social worker Sarah Kelly.
8 pm CST: Special Event: Mask and Meditate with Aavrani to help your busy brain unwind for a relaxing, restorative evening. We'll do a face mask together while learning about the inspiration behind Aavrani's Glow Activating Exfoliator (which you'll get in your Summit Box!). Then, we'll meditate, incorporating different quieting techniques to help our minds slowly, restfully shut down for the evening.
Wednesday, February 17: Fueling Your Creativity to Make a Better World
7 am CST: Workout: Nichola Smiles from Les Mills presents 45 minutes of BODYCOMBAT
12 pm CST: #NailedIt: Mani Masterclass with Olive & June. We'll paint our nails together with the nail kit provided in your Summit Box!
6 pm CST: Workshop: Big problems are sometimes solved in unexpected ways. And that's why we're focusing this talk on building practices to help unlock your most creative mind – even in a world that's suddenly lived mostly within the bounds of your home. In this session we'll work our way from the outside in — hearing from Jas Kirk on how your surroundings impact your mental state; from Paige Willis on how to move your body to fuel creativity; and from Ariel Upton from Today I Did It Right on creating a practice of journaling. And bring your notebook, because you'll plan to journal too.
Thursday, February 18: Seeing Where You Can Make the World A Better Place
7 am CST: Workout: MAD TASTY X Free Mvmt Shop presents Speed Mvmt
12 pm CST: Lunch & Learn: Sophia Lin Kanno (aka, The Spicy Grasshopper,) will review the basics of grocery budgeting and building culinary confidence in the kitchen. This session will give you the top 6 tips to build the foundation for creative budget meals. You will learn how to set yourself up for pantry and refrigerator ingredient maximization. In addition to the top tips and tricks, Sophia will share a creative and satisfying recipe for under $10 to kick start your budget meal planning. Bonus: Super savvy couponing expert, Samantha Mitchell, will give you her secret tips to saving $$ while you shop.
6 pm CST: Workshop: And as we're looking at the ways we can make changes to create a future for wellness that is equitable and inclusive, we'll hear from experts who will share perspectives that can offer a new understanding to the world around you. This session will focus on the world outside of our bodies. On the words we use and the spaces we interact with. To start, we'll learn and think critically about the power of language and see our own implicit biases with the help of professional trainer Subha Lembach. Then, we'll learn from commercial interior designer Kristin Cerutti about the way offices and shared spaces can be designed to meet the needs of those across the spectrum of neurodiversity. Kristin says, "When we design spaces for the masses we are ignoring those who need us most. When we design for those who really need us, it helps everyone in the process."
Friday, February 19: Inspiring Change-Makers
7 am CST: Workout: (60 mins) A recovery yoga flow with Candis Oakley and self massage with Linda Jaros, brought to you by OOFOS
6 pm CST: Pitch Competition: We believe the future is bright, bold and inclusive for wellness. Why? Because we see YOU setting your big goals and sharing your ideas. We believe that in order to make a better future than the one we have now, we need to hear new ways of thinking about it.
This evening, we'll take the time to invest in the people who will make the change in the wellness industry. You'll hear from leaders, humans and businesses who have a mission aligned with this very week: to create a future of wellness that is more equitable and inclusive. You'll hear from a woman who was born sprinting, from what we can tell. At the time of her talk during the #Sweatworking summit, Nadya Okamoto will have just turned 22, with so much social enterprise under her belt, we're proud to simply say her name. She founded Period Inc in 2014 as a high schooler to help distribute menstrual hygiene products and to help end a state imposed tax on menstrual products – or, the period tax. She published her book Period Power: A Manifesto for the Menstrual Movement in 2018. And this year, she co-founded a company built around changing the period experience, August. She is currently a senior at Harvard University.
After that, you'll hear from the top three pitches we've received from our community and we'll fund at least one of those big ideas with a check for $2,500. Judges will include Nadya Okamoto, and members of the Better with Friends Committee.
Saturday, February 20: Taking Big Lessons Out Into the World
10 am CST: Workout: 45 min Kickboxing / HIIT workout with Tonal Coach Gabby Sansosti
11:15 am CST: Workshop: Founder and Creator of WORDAFUL, Liz Hernandez will facilitate a signature WORDAFUL workshop. Through WORDAFUL, Liz has created a new form of storytelling that she hopes will encourage and connect you to the power of words. She believes we can create new realities for ourselves by changing our internal and external dialogue, ones that support more meaningful relationships and lives.
Liz Hernandez is a Mexican American Emmy-nominated television personality and journalist. As a former radio host and entertainment reporter for Access Hollywood, E! News and MTV, her career has been built on words, but no chapter more meaningful than the one she is currently living with WORDAFUL, a video and live event series that focuses on the importance of how we communicate with others and ourselves. Our thoughts and words from yesterday are what make up our lives today.
Want to know more about Liz and WORDAFUL? Follow Liz Hernandez and WORDAFUL on Instagram.
12:30 pm CST: Workshop: We'll finish the week by hearing a last round of rallying cries to remind us why we ask big questions, stand up for each other, and make our voices heard: because together we can make a difference. Nicole Cardoza, founder of Antiracism Daily, will close us out with a keynote speech. Nicole is an award-winning serial social entrepreneur, investor, author, and public speaker making wellness accessible for everyone.
Nicole has too many accomplishments and accolades to list, but we'll try our best. She founded Antiracism Daily June 3, 2020, which started as a casual project to send one email a day that paired current events with historical context and personal reflections on how racism persists in the U.S. Since launch, it has amassed more than 150,000 subscribers. She also founded Yoga Foster, a non-profit providing yoga resources, training, and mats to over 100,000 students in 8,000 elementary school classrooms each year, in partnership with Lululemon and CorePower Yoga. She is an investor through her fund Reclamation Ventures, "a family of brands reclaiming our right to be well, and a fund that invests in our collective well-being." Through it, she's closing the racial and socio-economic divides in the wellness industry by investing hundreds of thousands into "underestimated entrepreneurs" (the most apt description).
Want to know more about Nicole and prepare questions for the Q&A portion of her talk? Follow her on Instagram and subscribe to Antiracism Daily.
Our Experts - Stay tuned for additional speaker announcements!
Our Partners