Five Things You Won't Want to Miss at the #Sweatworking Summit
(Get your pay-what-you-can tickets here)
We hosted our first #Sweatworking Summit at the beginning of 2020 when we worked to create what we thought of as the ultimate wellness weekend – all in one place. And while the COVID-19 pandemic is limiting in a lot of ways, it allowed us to think outside of a single location for an entire week that's sure to knock your socks off. And if you see the dates and think that you'll have to take time off of work, we've scheduled all activities around breaks in your day – you can expect workouts at 7 am CST, mid-day brain breaks at noon CST and evening panels and talks at 6 pm CST.
Grab your ticket to the week of events February 15-20 here and gain access to everything. Here are five reasons you won't want to miss this year's event.
Equity and inclusion
We've created a week with the help of our community, speaker submissions and our ambassadors with our big goal for 2021 in mind: to stand for wellness that's for all. We don't believe that who you are, where you were born, what color your skin is, the shape/size of your body, your ability or disability, who you love, or your budget should stand in the way of you getting access to wellness or a community to support you.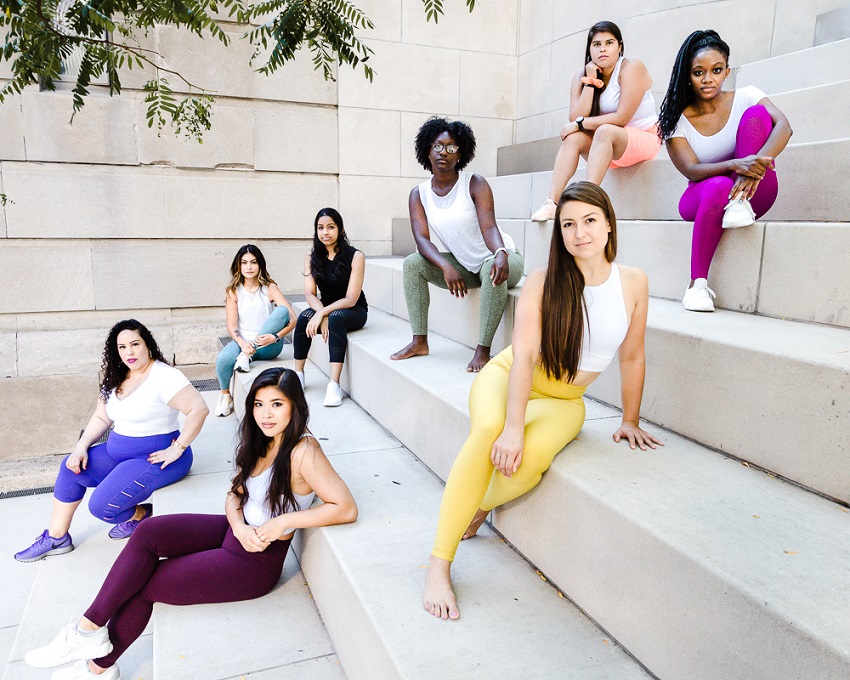 We've worked to create a lineup of speakers that align with that and we created a pricing model to reflect it. You'll be able to pay what you can, starting at $5 if you're experiencing financial hardship and going all the way up to $100.
The Summit box
We're adding new brands to this piece of the Summit daily and it will blow your mind.
Every attendee of the #Sweatworking Summit will be shipped a summit box which is going to be packed with incredible goodies. You'll receive swag from Les Mills, goodies from Tonal, Baggage Claim eye masks from Wander Beauty, complimentary ice cream coupons from N!CK'S, a pair of recovery shoes from OOFOs, R+Co. Sun Catcher Power C Boosting Leave-in Conditioner, a mask from Aavrani that will make you feel like you're at a spa, and CBD gummies from Half Day CBD.
Daily Workouts
Every morning of the week will be kicked off with a workout that's meant to help you try new things, get your blood pumping and start your day with everything you need to listen, learn and set new goals. You'll move with Tonal, Les Mills, Gideon Akande, Ashley Rockwood of Free MVMT Shop, and you'll recover with OOFOs.
An incredible line-up of Speakers
We've curated a week of speakers that will take you on a journey from moving your body all the way to making change in the world around you. You'll hear from big names like Nicole Cardoza who is delivering our keynote Feb. 20, Liz Hernandez, who's the founder of Wordaful and will lead a workshop Feb. 20, and Nadya Okamoto, a social enterprise entrepreneur who is changing the way we look at women's health.
You'll also hear from speakers who will touch on all of the ways that WE can solve big problems and do hard things.
Our Pitch Competition
We'll be awarding at least one $2,500 prize to the winner of our pitch competition, which will culminate in a public pitch Feb. 19. We're looking for goals, ideas and business that seek to make a more equitable and inclusive wellness world. Read all of the ways we're setting up the competitors for success and apply here.