Introducing the aSweatLife Pitch Competition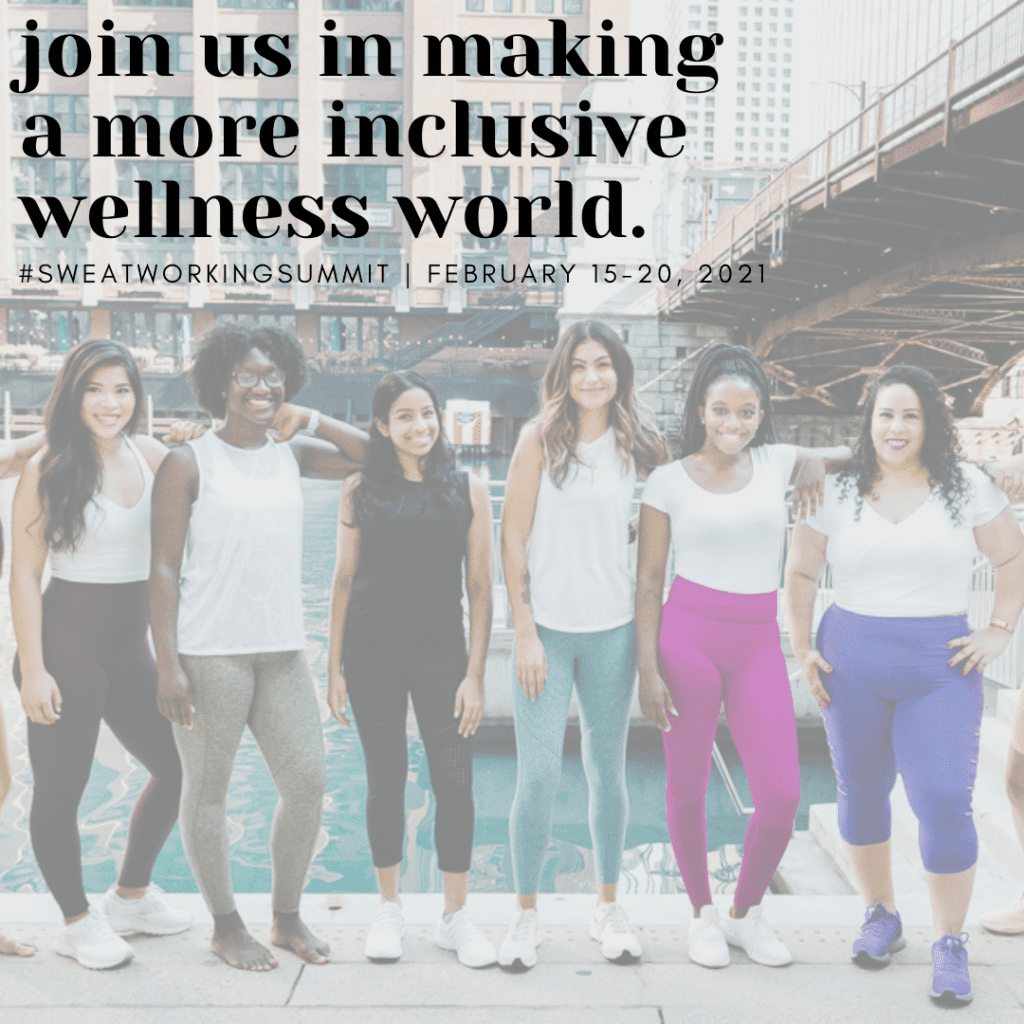 To help make wellness more equitable and inclusive, we'll be hosting our first-ever pitch competition on Friday, February 19 as part of the 2021 #SweatworkingSummit. We're encouraging our community (both businesses and individuals) to pitch your big idea on how to make the world a better place – embracing people of all races, sizes, and gender identities focused on inclusivity within the wellness industry.
The top three finalist will receive special coaching the week prior to help them prepare for their public pitch to a live virtual audience. Lauren Foundos (founder/CEO of @forte.fit) will use her years of winning pitches to help you prepare for your big moment. And public speaking coach Melissa Ruiz will get you ready to confidently present your BIG idea. So really everyone is a winner!
The judges will include aSweatLife's #BetterWithFriends committee – a group of aSweatLife ambassadors dedicated to those same dreams that wellness is for all (and they hold us to that as well) and Nadya Okamoto who is an incredible social enterprise entrepreneur (and co-founder of @itsAugust).
The top pitch will receive a $2,500 grant to bring that dream to life.
Guidelines for Submission:
Criteria: Pitches will be selected based on clarity of vision, level of impact, and relevance to the causes of making the world a better place.
Pitches support our beliefs:

That fitness can be the catalyst for living your best life
That living your best life isn't just about fitness
That everything is better with friends
That we're the positivity we want to see in the world
That embraces people of all races, sizes, and gender identities

Requirements:

Applications submitted here and must include a video submission
One submission per idea
Video Submission should not exceed 5 minutes

Timeline:

End of day on Wednesday, February 3rd: Application close
Week of February 8: Top 3 are selected
February 19: Live pitch competition on a virtual stage
Let us know!
Did this post help you get closer to achieving one of your goals?