Healthy Swaps for Football Season
When it's
football season
, a healthy diet may slide. Broccoli and salad aren't typical game-day foods, but rather greasy, fried comfort foods like wings, pizza, fries, and anything takeout. (hello General Tso's!) Yet, all of those indulgences can add up. After a long day of winning the tailgate, you might not feel as productive during work or workouts, and you also may gain weight from the excess calories, too. Luckily, you can swap out some of those comforting foods for ones that still taste decadent and football-friendly while being lower in calories, sugars, and fats and higher in nutrition to actually fuel you all day long. Need some ideas? Here's some inspiration to get you started for your next game day at home or tailgating party.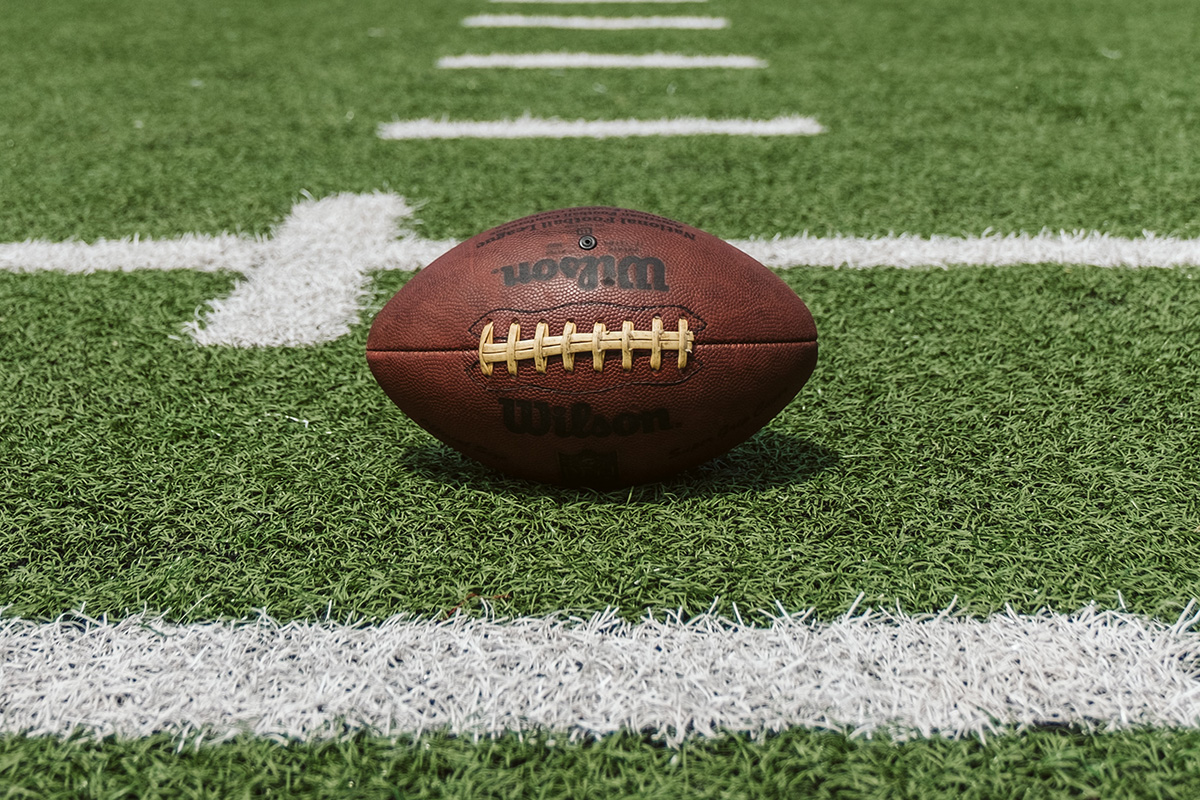 Swap cheese and charcuterie for veggies
"How about adding a veggie platter to your game day spread?" suggests
Maggie Michalczyk, MS, RD
in Chicago. Instead of a cheese and charcuterie board, which has a lot of fat and is hard to monitor portion control for, veggies, like chopped broccoli, carrot and celery sticks, and cherry tomatoes, will fill you up for fewer calories and offer vitamins and minerals to benefit your health.
Swap buffalo wings for buffalo cauliflower
"Try swapping buffalo cauliflower for buffalo wings," Michelczyk says. Why? You'll cut back on meat with a plant-based game-day snack, and the cauliflower has fewer calories and fat, as well as good fiber to keep you satiated. And since the buffalo brings out the flavor, it'll still satisfy that craving for wings!
Swap cheesy dip for salsa or guacamole
Many cheesy dips, like a nacho cheese platter or a spinach artichoke dip (which is so, so good but super high in fat and calories!), feel super heavy and can tack on the pounds if eaten too often during football. "Salsa and guacamole are both great dips. Salsa is low calorie, and you're getting healthy fat from
guacamole
that will help to fill you up in a healthy way," Michelczyk explains. Pair with a few whole grain crackers or veggies for dipping.
Swap potato chips for a baked potato
Potato chips can be dangerous—you simply keep eating them straight from the bang or dunking them into dips and spreads without thinking of how many you're eating. Instead, enjoy a baked potato, which has good fiber and potassium to keep you fuller longer, and you can indulge with some fun toppings, like a little bit of bacon or sour cream (don't go overboard!), herbs or spices, maybe some cheese and other veggies, and more!