How to Tailgate Without Derailing Your Diet
From beer pong and bowls of chips and dips to wings, burgers, and mixed drinks, tailgating can take quite a toll on your waistline. But that doesn't mean you have to stop participating in order to salvage your healthy eating habits. Here, seven tips on how to have fun tailgating without wrecking your diet.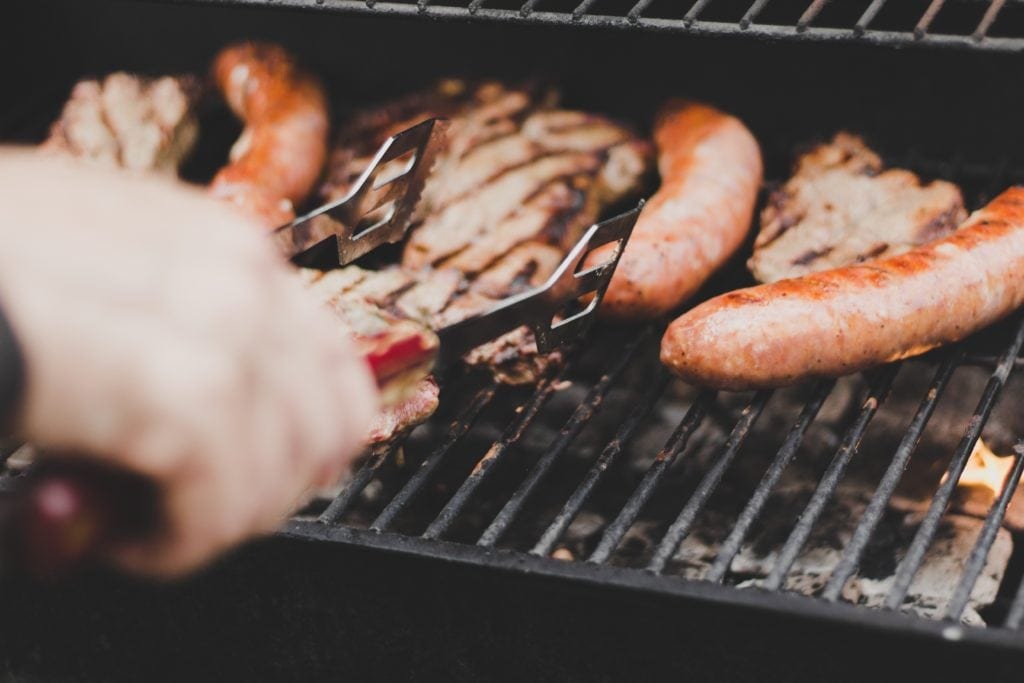 Eat a healthy meal in the morning
Lots of times, people choose to skip breakfast in order to save the calories for tailgating. Not a good idea. Stick to your regular, nutritious breakfast routine before tailgating. You won't be starving when you arrive and you'll be less likely to binge on the bad stuff as the day progresses.
Eat from a plate
It's easy to walk around sampling all things delicious (read: horribly unhealthy) while enjoying the day with friends. But without a plate, it's hard to keep up with every chip, cookie, and chicken wing you've shoved down your throat while chatting with friends and shot-gunning beers. By eating from a plate, you see everything you're putting into your body beforehand, rather than grazing from bowls of mayo-based dip and piles of fried meat all day.
Opt for grilled protein
Try to find a nice grilled chicken breast or veggie-packed kabobs instead of fried wings, greasy burgers, and fat-packed barbecue sandwiches. Your body will thank you, and you won't feel as sluggish as you're trying to root on your team.  
Bring a Healthy Dish
Don't be afraid to be the one to bring hummus and veggie sticks, fiber-rich bean chili, grilled chicken wings, guacamole, etc. You'd be surprised how many other people are also trying to stick to a healthy diet and will appreciate your nutritious contribution.
Set a Limit
It's hard to avoid everything unhealthy while tailgating, which makes it important to set limits for yourself when it comes to the bad foods. Allow yourself to have three big bites of that sausage-queso dip and then be done, or make a small dessert plate with just a few items and then be done with dessert, for example.
Hydrate
With the alcohol flowing and festivities in full swing, we sometimes forget to drink enough water before it's too late. Try a ratio rule like 2:1, which means having two glasses of water for every one alcoholic drink, for example. Even one glass of water in between each alcoholic beverage helps tremendously, as not drinking enough water leads to intoxication, which leads to overeating and a hangover in the morning. Not the best way to wake up after a great day of tailgating.
Get Moving
Just because it's called tailgating doesn't mean that's where you have to park your bum for the day. Getting up and even doing small things like playing cornhole, dancing with friends, or walking around with your roommate's dog help burn calories and keep your metabolism up.