The Goals Driving Shred415's Founders to Pursue Global Franchising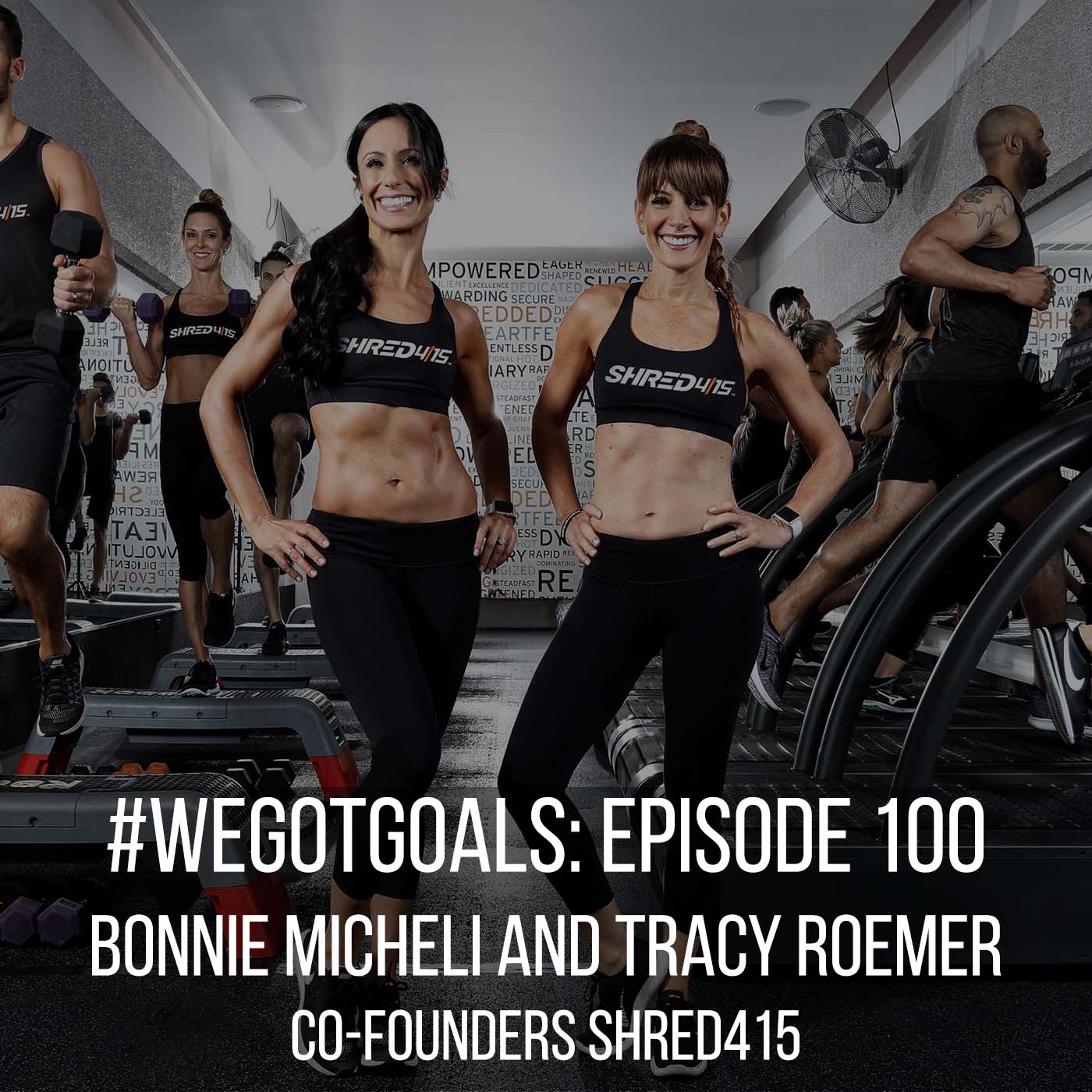 Bonnie Micheli and Tracy Roemer – co-founders of Shred415 – are sort of a package deal. Together, they go by Bonnie and Tracy, populating a shared Instagram under the name with photos of the two of them, sharing an office where each sits under their first initial, taking vacations with their families together. In fact, it was during this interview that I realized that I had not ever pronounced their last names aloud.
And at aSweatLife, we use a style that was beaten into me in Journalism School – spelling out a full name and listing a title on first mention (Bonnie Micheli and Tracy Roemer – co-founders of Shred415) and then referring to that person by their last name from that point forward. And although I will follow that style, I must note how difficult it's going to be, which is a true win for the pair who have successfully branded themselves by their first names together and created a world for themselves built around fitness.
"I think we're sisters at this point," Micheli said of the pair that met in line at Starbucks and immediately connected.
Roemer spent her early career at Bally Total Fitness, creating a new focus on lifestyle within the former fitness giant, but when life brought her to Chicago, she worked at PowerPlate in their studio and eventually was the General Manager of David Barton Gym. Micheli had just started teaching Barre at Dailey Method, although her deep passion for fitness fueled her through her early career as a traveling computer programmer.
Together, they bonded over their shared love of fitness and their desire to create a treadmill and strength training format.
And eight years ago when Micheli and Roemer opened their first Shred415 location, Roemer recalls where the fitness industry was: fitness fanatics were committed to their routines, but not to their gyms. Those who wanted to do their favorite fitness classes bought class-packs, not memberships. A departure from big-box gyms and their commitment-focused memberships.
"Everything comes back full-circle," Roemer mused. "I feel like we're back in this full-circle cycle where we started with big box gyms and people were paying memberships … there's a lot more competition in the playing field now and we've all come back to trying to capture our clients and have recurring revenue and memberships."
And lot of other elements have changed through the near-decade of Shred415. The pair can now count themselves as franchisors. As the brand first grew, it was corporate-owned – a model in which one controlling entity invests in and opens all locations. That's a slower way to grow, especially as the Shred415 community called for expansion outside of Chicago.
"We were receiving emails from people across the country wanting us to get to their city, their town, their state," Roemer remembers.
But after winning EY Entrepreneur of the Year in 2015, Micheli and Roemer made a life-changing connection with OrangeTheory founder Ellen Latham who talked them through franchising and how it can supercharge their nationwide growth.
Today, you can find Shred415 across the nation, run by franchisees who fell in love with the brand and even some who started as instructors in Chicago and took the brand with them to other cities and states.
At the heart of this expanding empire, though, are two friends who were lucky enough to meet in line at a coffee shop and somehow managed to find their perfect match in business.
"The second we worked together it was such an incredible partnership from day one, we, just have each others' best interests in mind," Micheli said.
Find Shred415 locations nationwide, and soon globally. Work out with Bonnie and Tracy on the SweatWorking App and if you already love Shred415 and want to open one yourself, you can find out more about franchising here.
Like hearing what these goal getters have to say? This season, you'll hear guests who have done big things related to building community, making the world a better place, getting better, stronger, and faster, and giving generously. You can subscribe to the #WeGotGoals podcast wherever you like to listen to them, on Apple, Spotify, and more.