Stress Relief: Week 1 Challenge for Mental Health Awareness Month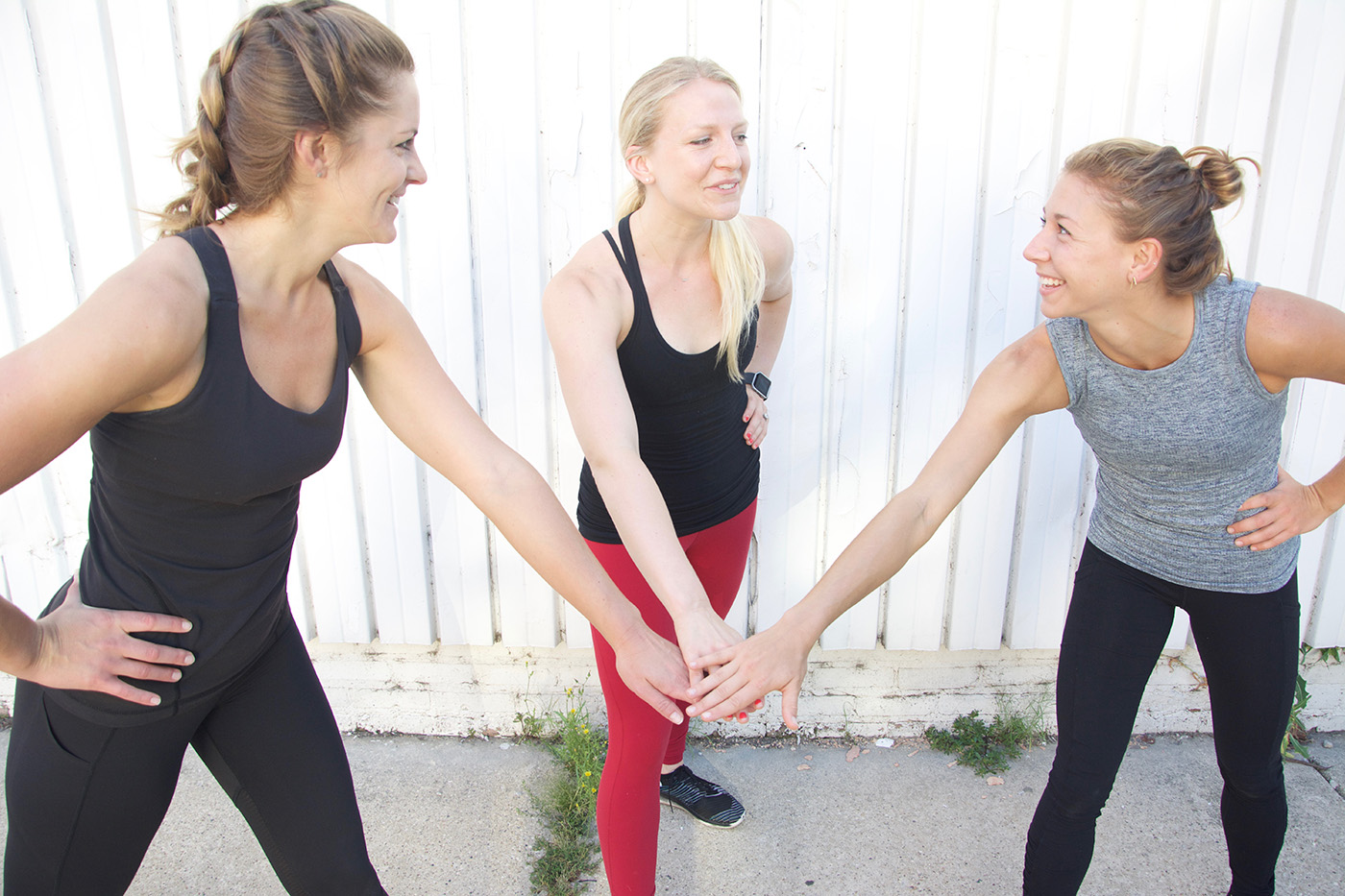 Mental Health Awareness Month started May 1, and we're taking a stand for prioritizing mental health and well-being any way we can in little ways each day during the month. Starting Monday May 6, and continuing for each weekday during the month, we've created a daily mental health challenge for you to consider as you move through your day with mental health in mind.
Some of the daily challenges will ask you to journal for five minutes, or take a walk during lunch (or even eat lunch with a co-worker you may not know well yet!). But in addition to those small tasks, you have access to nine free workouts, meditations, and other resources on the SweatWorking App during the month of May.
And the best part about those nine workouts? Every time one of those workouts are completed during the month of May, we're going to donate $1.29 to NoStigmas, a non-profit that raises awareness for, brings education to, and creates community for those dealing with mental health illnesses so that no one has to face them alone.
Why $1.29? On average, there are 129 suicides every day in the U.S.. It's a frightening number, and one with such prevalence that we can't afford to look away. By joining hands this May, we'll be able to directly impact an organization working to lower that number day by day.
Since the exercises on the SweatWorking App are free for everyone to use, we encourage you to share them with your friends, co-workers, and pals – and have them participate in the whole challenge, too!
Week 1's theme: Stress Relief
For this first week – May 6-10 – we're focusing all on elements of stress relief. Here are your five mini "challenges" to consider as you head into your week.
Day 1: Relieve stress with this meditation from Live Better Co.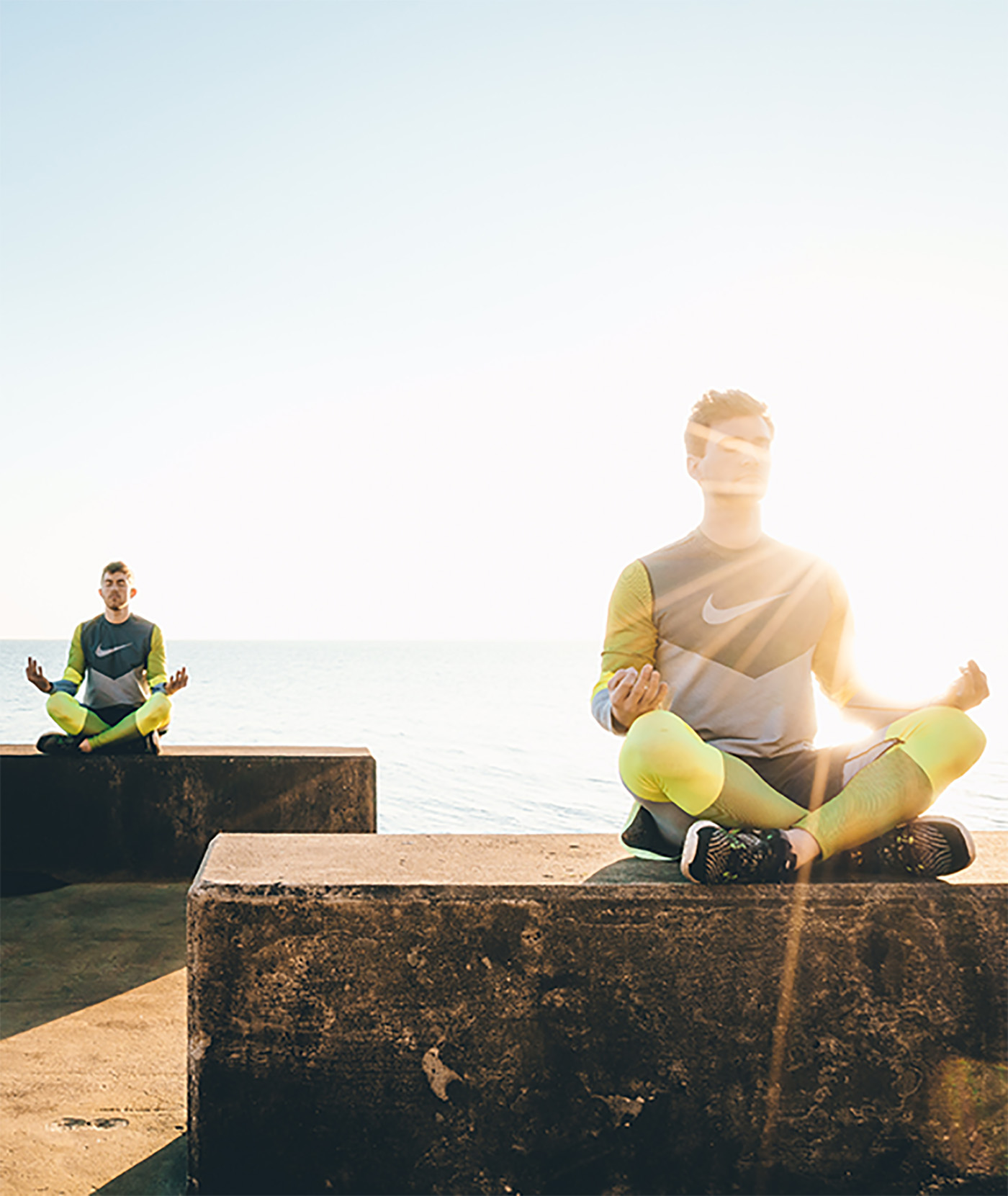 This meditation is geared towards specifically allowing you space to allow stress to dissipate. Spend five minutes with your earbuds in, sitting in a comfortable seat or lying back and notice how your stress levels shift when you dedicate some deep breaths towards letting stress go.
This meditation is a good one to plug in on Day 1 all the way through Day 30 of the mental health awareness challenge.
Do the free meditation here.
Day 2: De-clutter your phone (and do the digital de-cluttering workshop on the SweatWorking App!)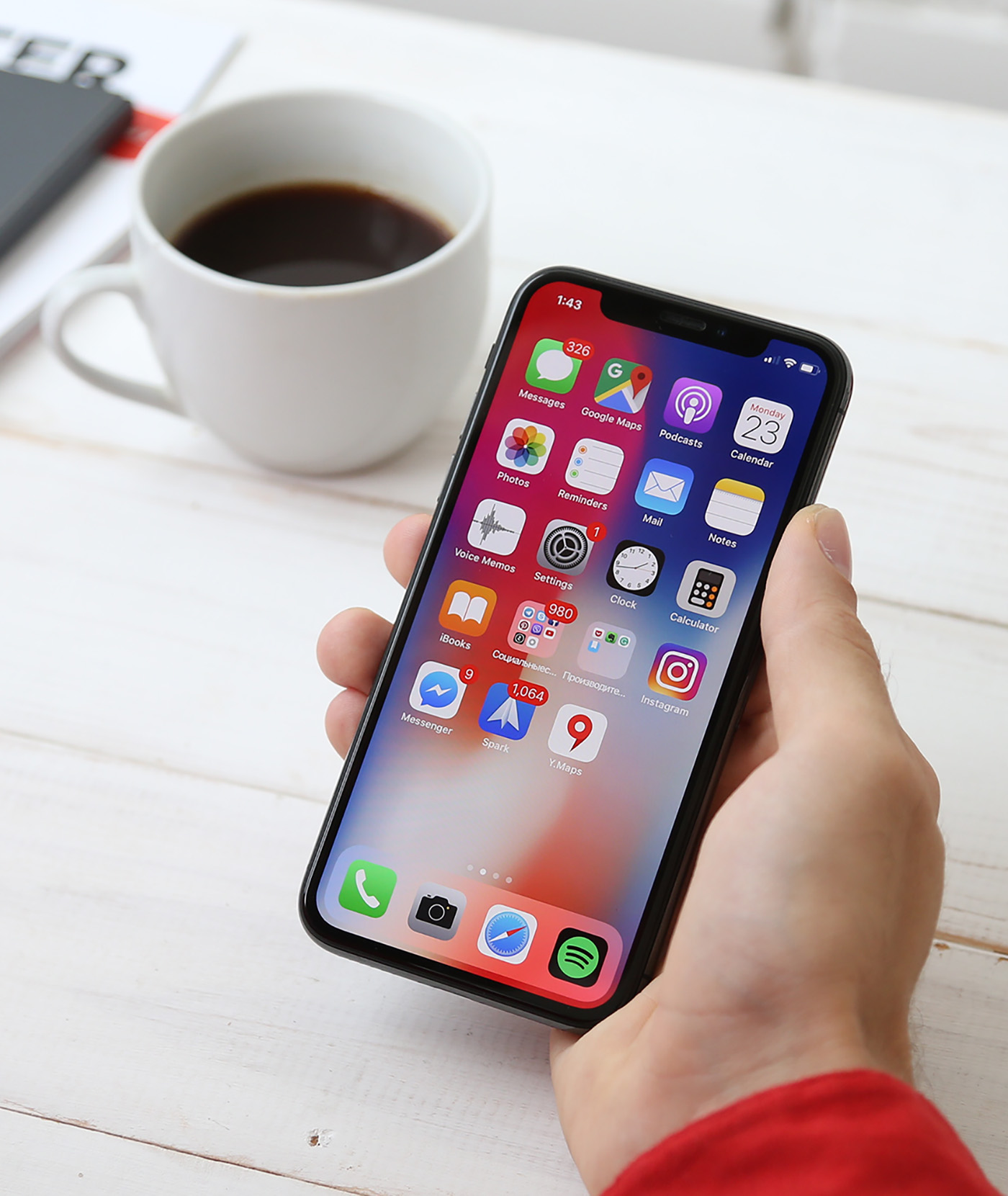 How does de-cluttering your phone help you relieve stress, you ask? Studies have shown that physical clutter around us can increase our stress levels. And our phones – the device that's with us constantly – tend to gather clutter pretty quickly.
Think about the apps and storage places in your phone that you've never cleaned out (i.e. Notes, Memos, Messages, junk email inboxes, even photos and videos). Consider taking a few 10-15 minute breaks throughout the day to get rid of some of that digital clutter and notice how it makes you feel. And if this activity sparks your digital de-cluttering interest, watch our lunch-and-learn at Google Chicago's HQ all about digitally de-cluttering your life here.
Day 3: Unplug from tech. Decide on a time and pick a time to do it. Set an alarm.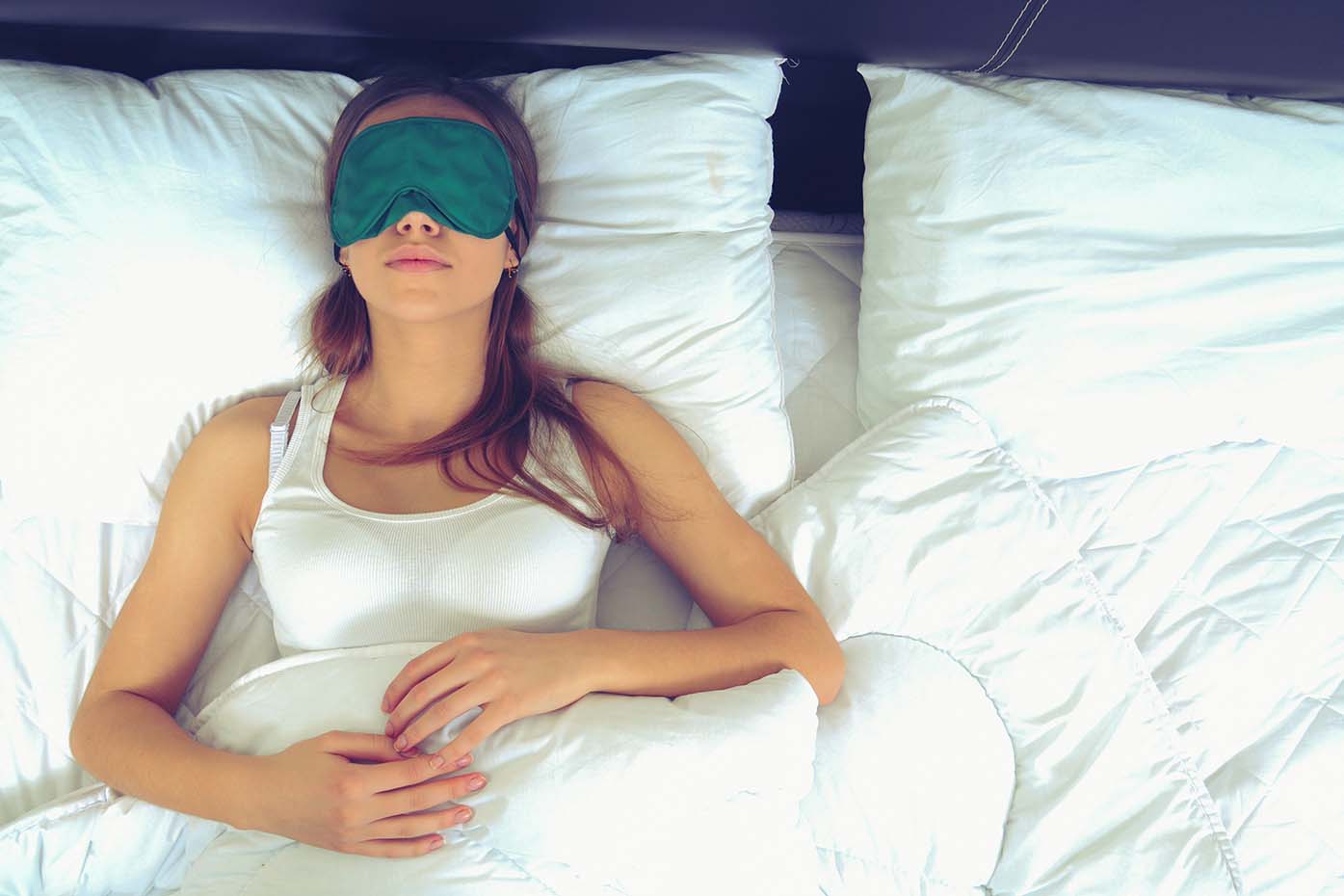 Inspired by Day 2's digital de-cluttering session, now your challenge is to say goodnight to the tech altogether. Decide on a time and set an alarm or a calendar invite (whatever will make you notice it) when you're going to turn your phone on Do Not Disturb, shut your computer, and choose a non-tech activity to end your evening. We're big fans of the nighttime routine, so if you need inspiration for what to do with your new quiet time, we've got some ideas.
Day 4: Stress relief yoga flow with Maggie Umberger on the SweatWorking App.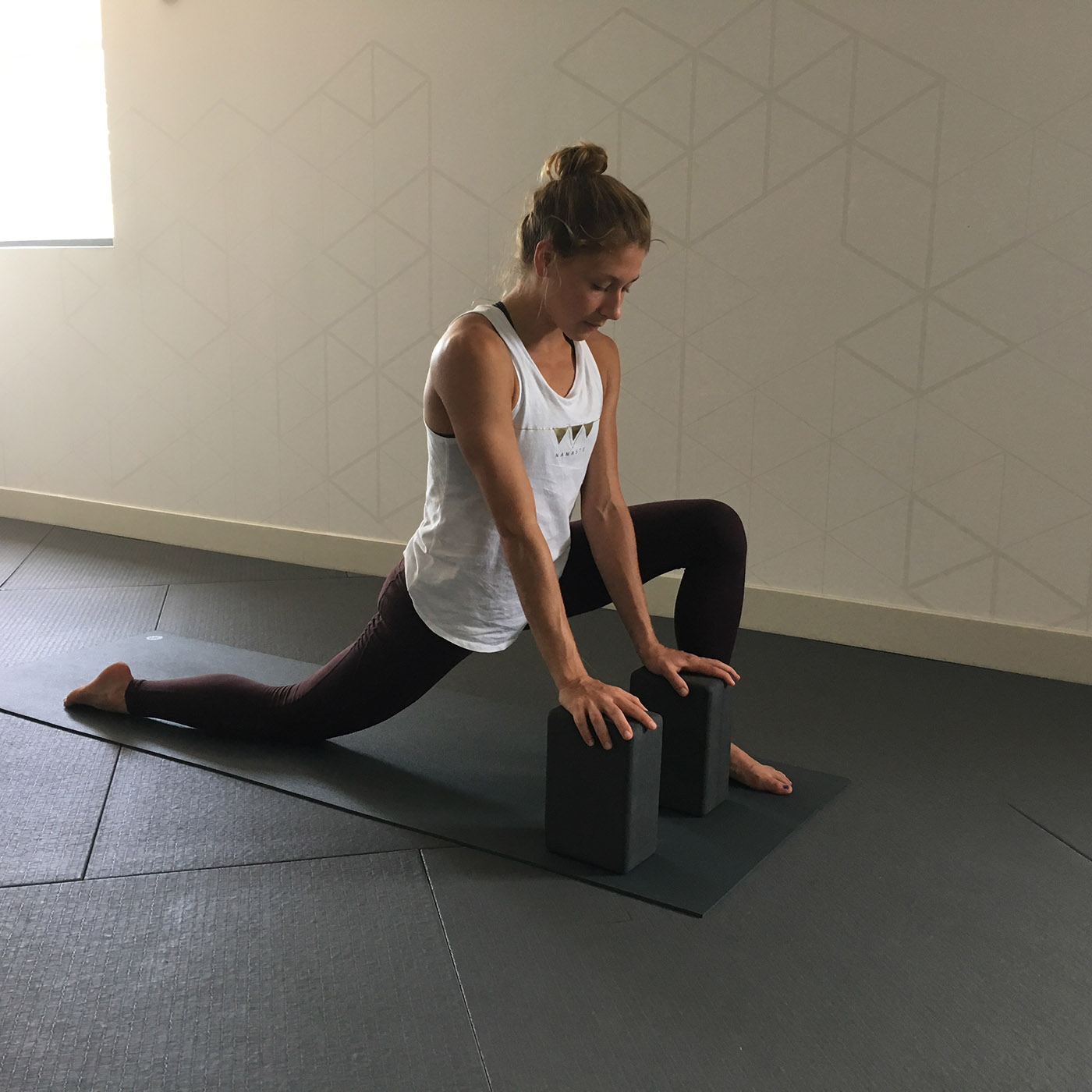 Take 20 minutes this morning or evening to unwind with this short yoga flow on the SweatWorking App. Maggie will guide you through this gentle series of postures to help you feel more rejuvenated and relaxed. (Pro tip: Keep savasana going as long as you'd like after the video has ended!)
Do the complimentary stress relief yoga flow on the SweatWorking app here.
Day 5: Journal about this week's focus on stress relief.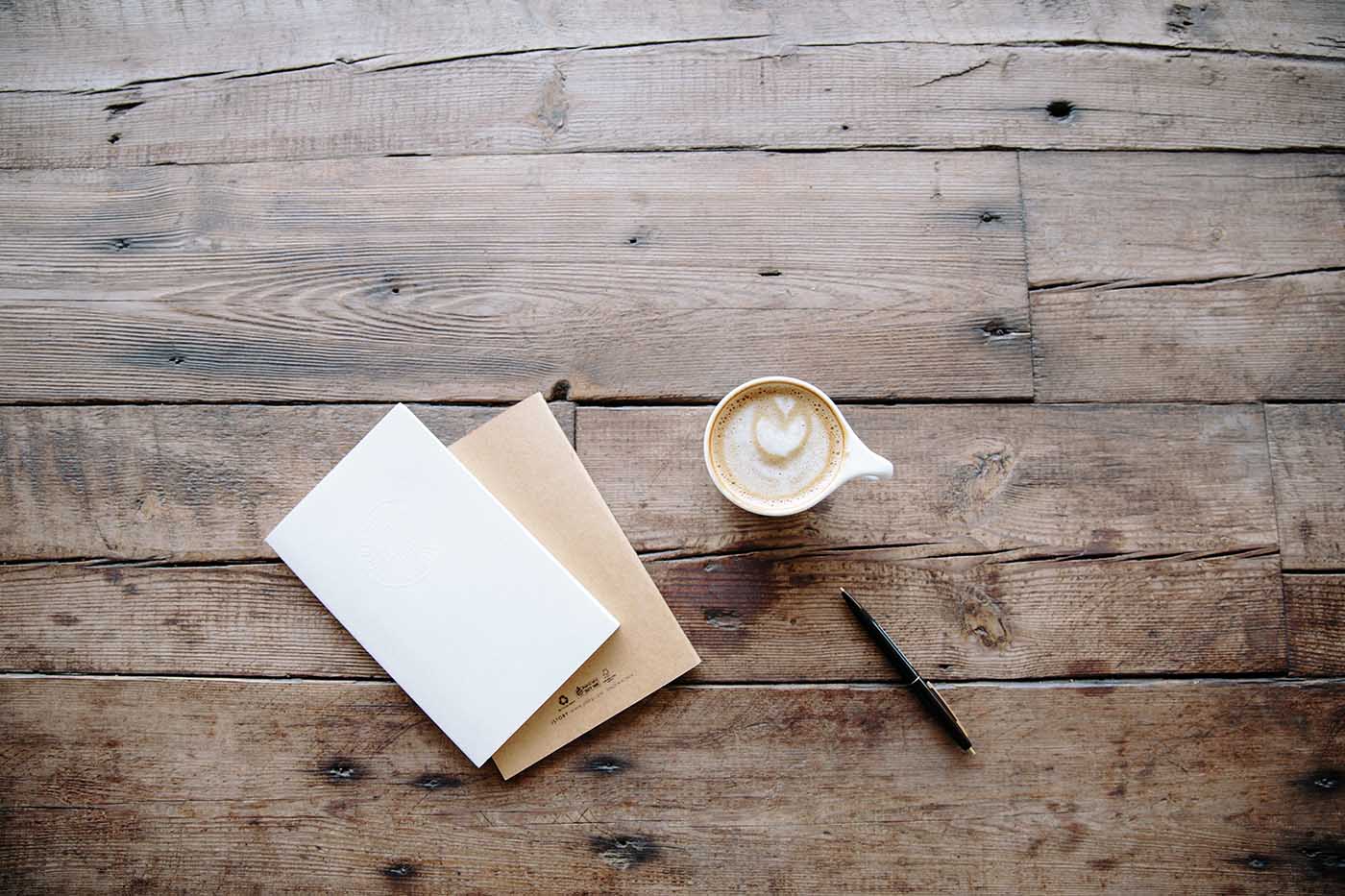 From setting goals to create habits that make you feel happier, to letting go of some things you don't need (like 32 versions of the same selfie with your dog), to unplugging from tech for a night, to moving your body in ways that feel good, what worked best for you? Take 5-10 minutes to reflect on your efforts from the week. Think about what you'd like to try to do more often, which of those habits you might be able to regularly implement to your daily life, and what most made you feel like you're filling up your own cup?
Let us know how you're taking on the challenge by sharing on your Story on Instagram. Be sure to tag @asweatlife, and if you're feeling inspired, share with others how you're focusing on mental health awareness this month in little, tangible ways day by day using this checklist designed for your Instagram Story.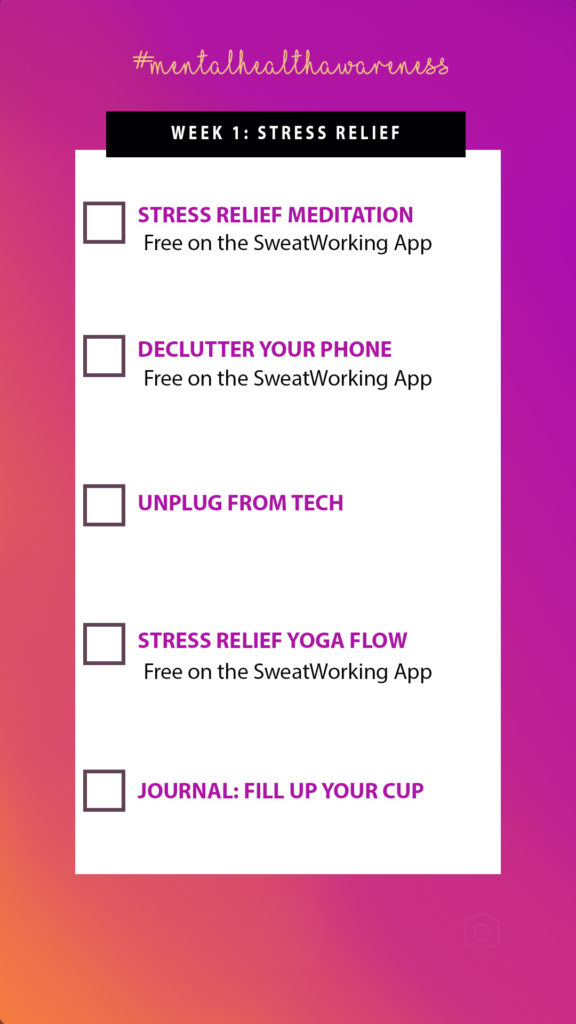 *While you can impact your happiness, It's important to note that depression or any other form of mental illness is something that you should talk to a trained medical professional about – especially if you're feeling down for an extended period of time. Find a counselor, a therapist or someone else who is trained to help.