Take Back Your Night: The Power of a Nighttime Routine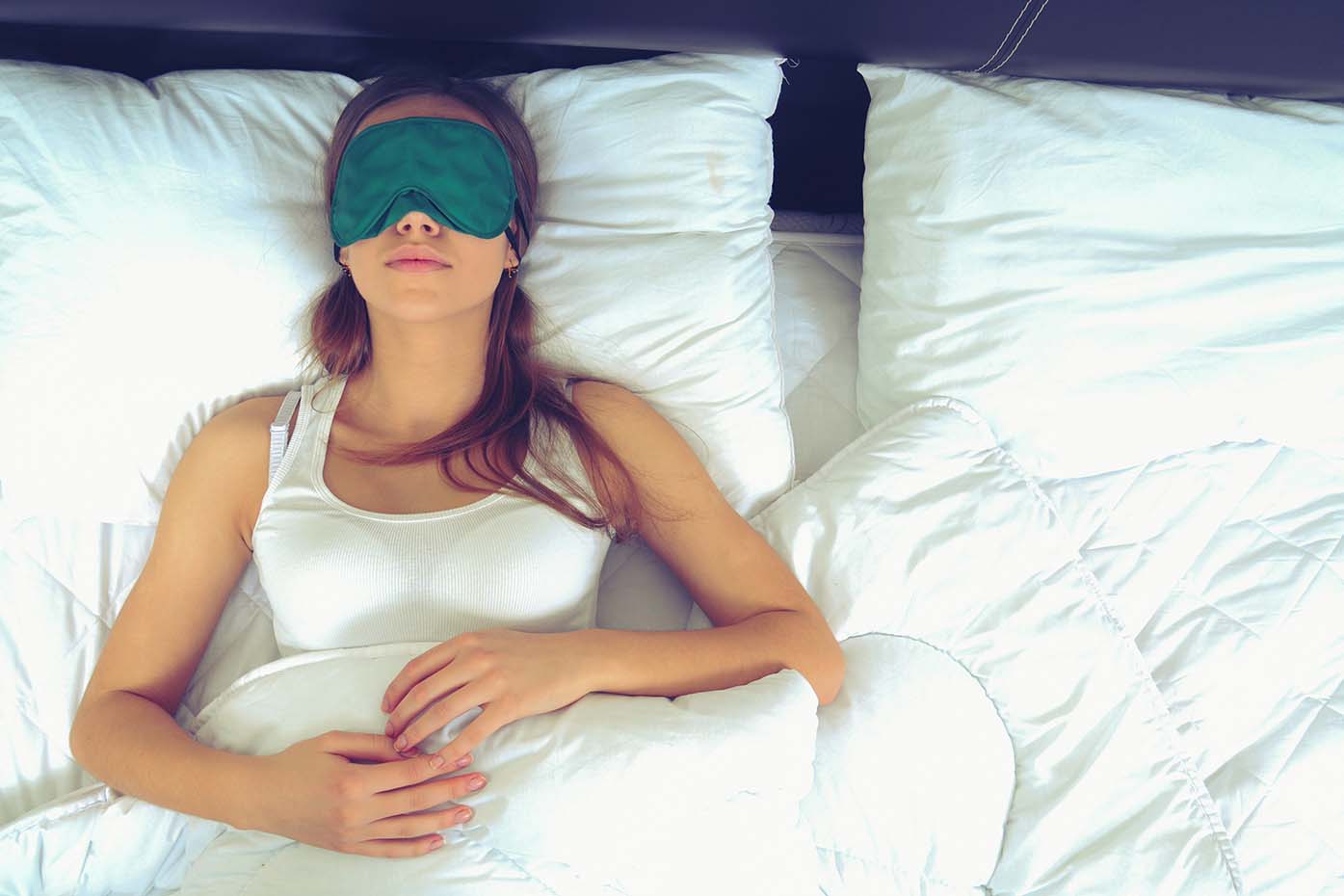 "Morning routine" is a phrase you read about a lot, and rightfully so. A solid morning routine sets you up for success for your entire day. I place a lot of weight on how my mornings go, making sure I don't do anything to jeopardize the day ahead by starting it off on the wrong note.
But if morning routines are still a work in progress, my nighttime routines have traditionally been nonexistent. It's the think I think about least of all during my day.
My room is generally the place where I empty out whatever contents of my bag are left from the day. It's where I pile all the sweaty clothes from my early morning workout (darn you morning routine that begs for a morning sweat session before doing anything else). It's where I pick through messy drawers and the bag of clean laundry I have yet to put away, to haphazardly throw together whatever I need for the next day.
Sounds dreamy, right? I didn't realize how much the absence of a nighttime routine stressed me out until I woke up one morning last week and felt immediate anxiety upon having to side step unopened mail to exit my room. The clutter in my room may have been the straw that broke the camel's back, but my attention was drawn to improving the situation overall.
At night before going to sleep, I decided to pay attention to a few other rituals in my nighttime routine. The result? A decreased level of stress by what I estimate to be about 50 percent within one week. This is the nighttime routine I've created to ensure that percentage continues to decrease.
1. I plug the computer in downstairs and walk away.
I look at my calendar to know what's lined up for the next day and write down a few to-do items I know I want to get done. Then I shut my laptop and leave it charging so it'll be ready for me in the morning, but when I head upstairs I turn my focus away from the computer screen.
I'm not proud of the number of times I've fallen asleep at my computer while working in bed. But as countless sources allude to, working – and engaging with screens in general – decreases quality of sleep. So I'm making this separation of sleep and work a priority in my new focus on a nighttime routine, and making sleeping quarters actually sleeping quarters.
2. I Put. Stuff. Away.
So simple, but so much easier said than done. I don't set anything down on my floor unless it's supposed to go there. I immediately unpack my bag and put everything in its rightful place – including shoes in the closet, not on the floor beside my door, and even hang my bag behind my doorknob. It doesn't matter how tired I am after doing three loads of laundry before bed, I put that shit in every correct drawer and closet space. The Zen feeling I get from waking up to a room with nothing on the floor or on top of dressers and tables is unreal.
3. I drink a big glass of water.
This really is simple. I probably don't drink enough water during the day but this is an attempt to remedy that slightly, and I do so with plenty of time before actually going to sleep.
4. I take a "de-stress shower."
I shower after I work out in the mornings, but after a full day of being out in the city, I like to at least take a quick shower, quite literally to wash any stresses of the day away. Lately I've added a skin care regimen to my "de-stress shower" too. Nothing fancy, but I use three Kiehl's products: cleanser, toner and facial cream, and it takes all of three minutes. The next time I need to restock on toner, I'm going to opt for the natural DIY version like the one Cass made.
5. I journal for three to five minutes.
It helps that I have The Five-Minute Journal to keep it short and sweet. Sometimes it takes two minutes, sometimes I take the full five, but I do enjoy this dedicated time to reflect on one to two amazing things that happened during the day.
In the back of my journal, I also wrote a mantra to myself, and I read it every night. It's crazy how good it can feel to write something positive about yourself and read it. My mantra revolves around me staying patient in my recovery of a small (yet frustrating) injury, staying positive and remembering that I'm still strong and won't be injured forever.
6. Be honest with the process and forgive yourself
When it's all said and done, I've only spent 30 minutes on a nighttime routine – time I could easily spend accidentally going down a Facebook rabbit hole while lying in bed with the lights off before sleeping. So far, I've had some more successful days and a few less successful ones, but I'm starting to really enjoy the quiet time I give over to myself before bed each night, and I'm looking forward to incorporating more self care as I get used to saving more and more time for me each evening.
What ways do you introduce self care to your day? Do you have any nighttime routines that work well to de-stress and set you up for a successful day ahead?