Why You Should Be Training in a Training Shoe
(Disclaimer: Nike provided Metcon 4's for our team members to experience them for themselves in their day-to-day fitness routines. As always, we only talk about the things, brands and experiences we are passionate about and all opinions are our own.)
When it comes to our shoe closets, women and men athletes alike can agree that our sneaker collection seems to be ever-expanding. While non-athletes might see this as excessive, those of us who train in multiple sports know that having the proper shoe can be the difference between injury and health, hitting your goals and being held back.
Two of our writers – who vary in both gender and training style, but share similar long, brunette manes – share their perspective on why, if you've been lifting in a running shoe, it's time to make room for a new pair of sneakers.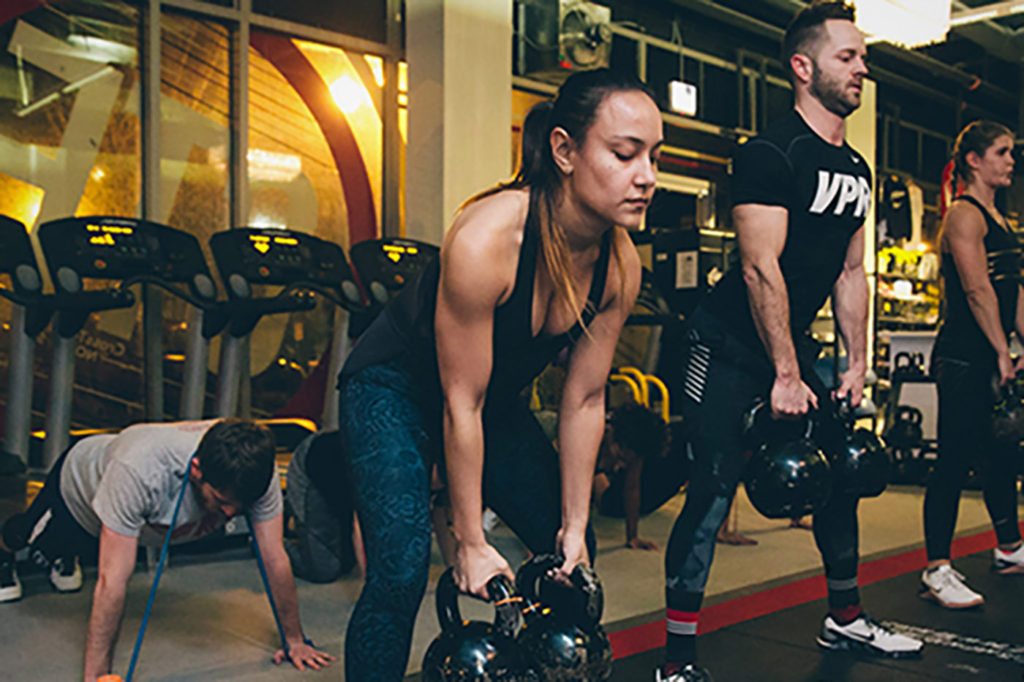 Dani Kruger: People who are looking to start or improve their fitness routines often ask me what I do to work out, and my answer is always, "everything."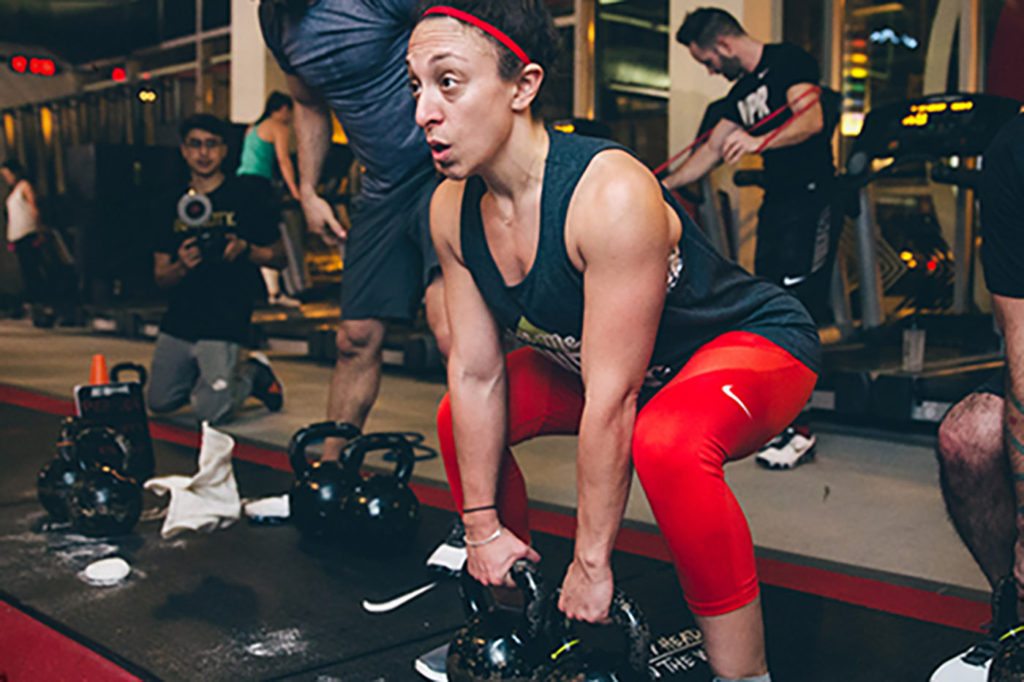 I'm a cyclist, a runner, a weight lifter, a HIIT junkie, a rock climber and a yogi. You name it, I've tried it. And I have the shoe collection to match. I have two pairs of cycling shoes – a pair with LOOK Delta cleats for my road bike and a pair of Tiem shoes with SPD cleats for indoor cycling. I'm currently testing several pairs of running sneakers to see what feels good after 4-5 miles. But, even though I never stop talking about how much I love lifting heavy weights and interval training, I've never owned a pair of shoes made for this type of fitness.
For years, I've lifted and cross-trained in my running shoes. As soon as I put on my first pair of training shoes – the Nike Metcon 4 – I realized the error of my ways. The lateral stability that defines a training shoe is incredibly helpful when working on speed skaters and other side-to-side movements. The sole has less padding than a road shoe, which helps me to feel the ground while performing heavy lifts like deadlifts. Far too many times I've kicked off my sneakers during a deadlift when I didn't feel like I could feel the ground, so this is something I appreciated immensely.
The flexibility of this particular shoe also worked for me in unexpected ways. I often feel forefoot pain when doing mountain climbers and jumping jacks – an excuse I've always used for why I wanted the padding of a running shoe in my cross-training classes. In reality, the support of the Metcon coupled with its flexibility helped me with this pain more than any running shoe in the past.
That said, a training shoe might not be the perfect shoe for every group fitness class. While they're great for stability while lifting or on a rower, for me at least, in a class that's at least 25% running I'd still prefer a running shoe. Training shoes aren't designed to be worn for any distance over 3-5 miles because of the low drop and lack of cushioning. For the same reasons, they also wouldn't be the best to stand in for any longer period of time. But since I'm constantly changing up my workouts, adding training shoes to my collection is a must in addition to my running and walking sneakers.
Kevin Martin: The increase in popularity of CrossFit and Olympic-style lifting have increased the demand for training shoes. In fact, the CrossFit games, which are sponsored by Reebok, went so far as to ban competitors from wearing the Metcon 1's in the 2015 games. This led Nike to run an ad campaign with the tagline "Don't ban our shoe. Beat our shoe." The two companies have been jostling for market share and have been in an arms race to create the best possible training shoe ever since.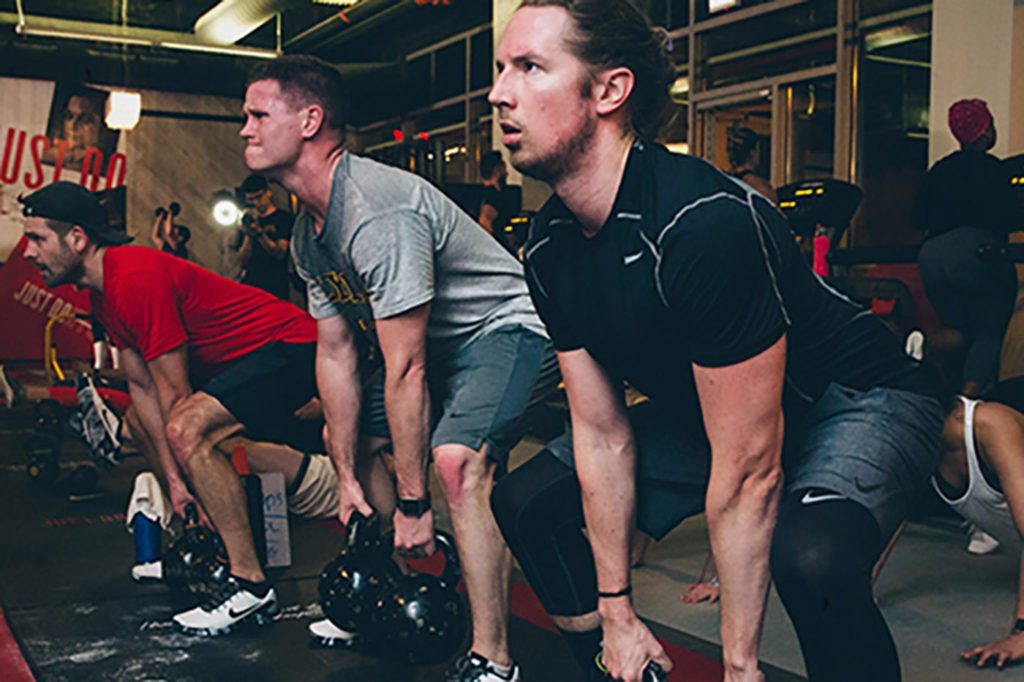 As someone who regularly works with a personal trainer (shout out to Max Ford Training Systems), I've been reprimanded before for lifting in running shoes. As Dani mentions, it's not only a good way to injure yourself, but you're also sacrificing those highly coveted "GAINZ."
Since no one's idea of fun is getting scolded by their trainer, I've been investing in training shoes for a couple years. My first purchase was the  Metcon 2 Amplify, which I recently replaced with the Metcon 3 after wearing my first pair so much I nearly blew out the heel.  Now after wearing the Metcon 4, I'm amazed at how much these shoes have evolved and improved over the last few years.
Wearing this shoe, it's obvious that Nike listened to its athletes and built on the Metcon to make a shoe that is better for general cross-training. While I loved my previous Metcons, the reality was they were best suited strictly for lifting. The flat solid soles were great for moving weight but were also a bit stiff and bulky. If I happened to be late to a gym session and had to run a few blocks in them to make it on time, I could usually feel it in my feet by the time my half-mile jog was over.
The Metcon 4's are far more versatile providing the flexibility and responsiveness needed to get through a plyometric circuit or a HIIT class that involves running. The flat soles still provide excellent stability and feel for lifting but are not so rigid they limit you from being able to comfortably flex your feet. This is a game changer for me. I travel regularly so a training shoe designed for a workout with variety saves me a pre-trip packing decision by making a multipurpose training shoe great for lifting weight but also versatile enough jump into a studio class.
While injury prevention and improved performance should be enough for anyone to want to invest in a pair of trainers, knowing these shoes continue to evolve should make you feel better about your investment.
Ready to try a training shoe? 
These are some versatile training shoes we love:
Let us know!
Did this post help you get closer to achieving one of your goals?