Subscribe to the #WeGotGoals Podcast for a Chance to Win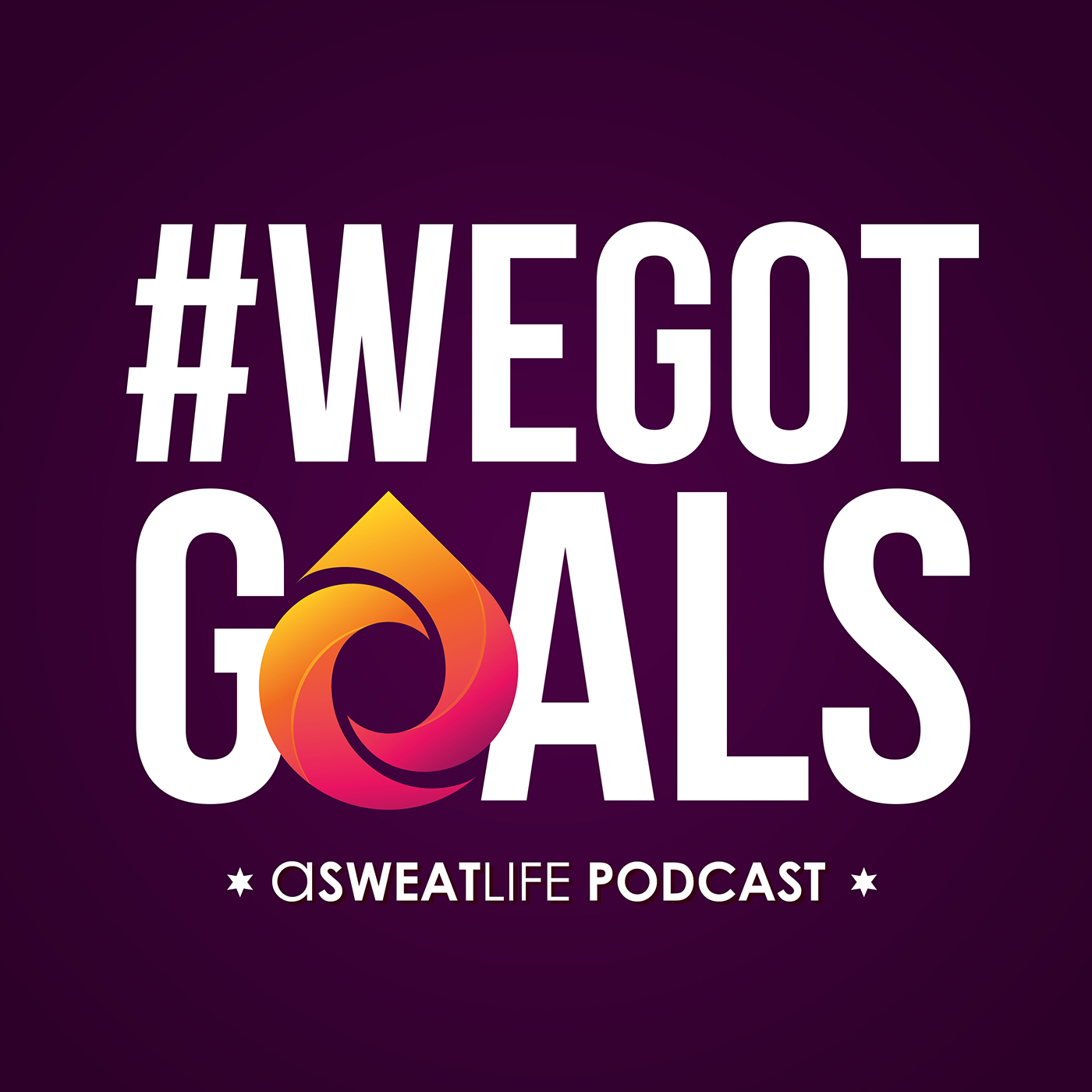 It's been a year since the idea of the #WeGotGoals podcast came to us. It was the perfect slurry of idea, action and several members of #TeamaSweatLife saying, "You know what we should do …?" all at the same time. From the release of our first episode in March of 2017, we've talked to people who impress us with their grit as much as they do with their accomplishments.
For the high achievers we've talked to, accepting failure before grabbing the golden ring is just not an option.
And while their achievements are interesting, the journey to overcome obstacles and circumvent the word "no" that these CEOs, entrepreneurs, gold medalists, activists, athletes and hustlers take is Odyssean. The journey IS the story – the accomplishment is the icing on the cake.
After 30 episodes of #WeGotGoals, We want you to love it the way we do. So we're hosting a subscribe-a-thon so you can hear stories on Apple Podcast, Google Play or wherever you get your podcasts.
You'll hear from people like Denise Lee who created athleisure brand ALALA, Dawn Jackson Blatner who won a reality TV show in the same year she went to the World Series with the Chicago Cubs and Bryan Bickell who shifted his goals upon being diagnosed with MS and  retiring from the NHL.
Here's how to enter:
Step 1: Subscribe, rate or review #WeGotGoals on your podcast listening platform of choice, like Apple Podcast, Google Play or wherever you plug in your headphones.
Step 2: Take a screen shot of the screen on which you subscribed, rated or reviewed and email it to us at [email protected].
Step 3: All entries must be received between November 29, 2017 at 12:00 am and December 10, 2017 at 11:59 pm.
What does it take to win?
Winners will be selected at random from the entries received during the entry period.
What's the prize?
If randomly selected as a winner, you'll have your choice of two packages:
either 3 classes of your choosing during the upcoming #SweatworkingWeek – January 8-13 in Chicago (travel and accommodations are not included)
or an aSweatLife Healthy Holiday gift from the Healthy Holiday Gift Guide.
Happy subscribing and May be the pod be ever in your favor.