#WeGotGoals: Dawn Jackson Blatner, RDN Talks Joy-Fueled Goals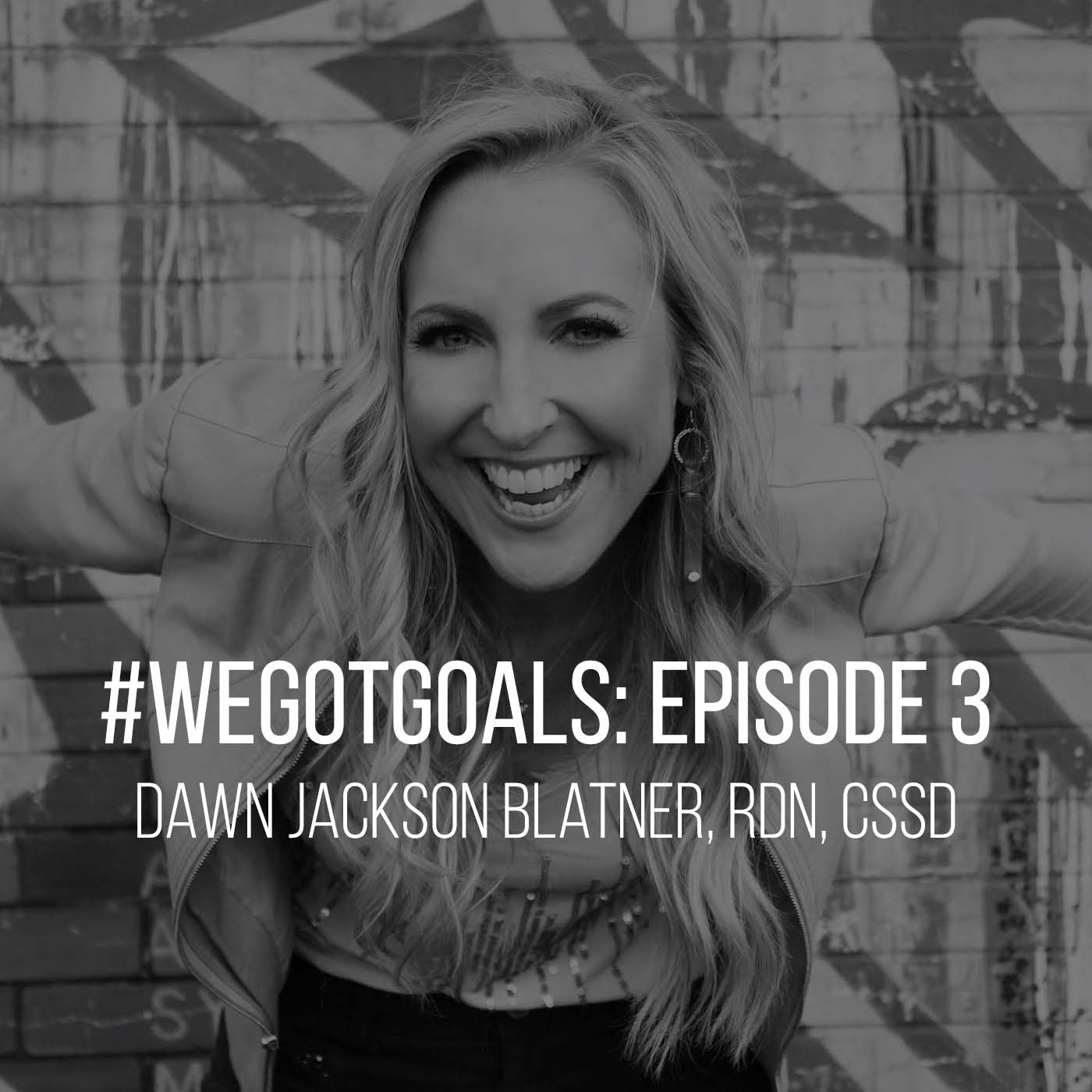 At aSweatLife, we talk about goals almost obsessively, but lately the approach to setting goals has taken over the conversation.
When we launched the #WeGotGoals podcast, we wanted to know what the high achievers in our world did to accomplish big things, crazy things and remarkable things. We had a conversation with Hailey Danz about taking home the silver medal from Rio in the Paralympic Triathlon. We talked to Nike Master Trainer and owner of On Your Mark – one of the very first boutique gyms in Chicago, Emily Hutchins – about how her own training changed after injury.
And this week, I sat down with Dawn Jackson Blatner, who almost said, "no" to this podcast because she has a particular aversion to setting goals. Goals, she told me without pause, are not her style. They are, she said, generally set or imposed on someone and she's living her life for the joy of it.
This method of setting goals – or not setting them – led Dawn to a pretty magical 2016.
"I won a reality show, I won the World Series as the Nutritionist for the Chicago Cubs, I got a book published and I got offered a hosting gig on a TV show," she recalled.
Dawn's proudest moment? Taking home the win on ABC's My Diet is Better than Yours because, she said, it most authentically showcased who she is.
"The coolest part about how I got that gig was that it started when I was working with my business coach and we were talking about how to put more me into my business – I am the secret sauce of my business," she said.
Being the secret sauce of the business you started and built can seem like a no brainer, but for Dawn, embracing that took looking at what she actually enjoyed and examining what she was doing because she "should." All of that led to Dawn's rebrand of her website, showing her living joyfully, eating tacos, swinging in a park – all things that are generally a departure for Registered Dietitian's websites.
The thing that led the casting director to Dawn? Her unique, fun-loving website.
Listen to hear about Dawn's unique goal-setting method and how she plans to follow her big 2016.
And if you like what you hear, be sure to rate and review #WeGotGoals on iTunes.

Hear us on Stitcher: