#WeGotGoals with Former Chicago Blackhawks Couple Bryan and Amanda Bickell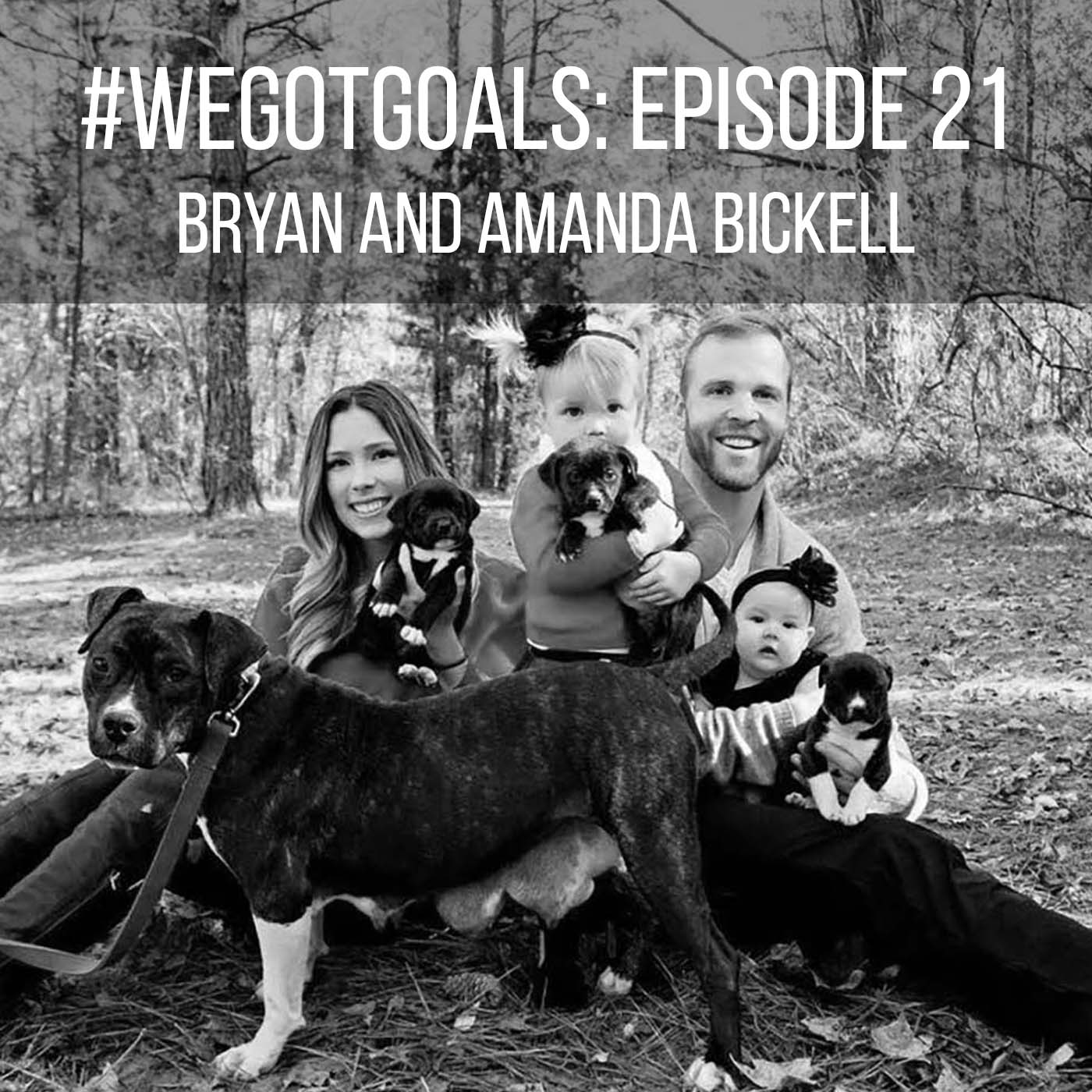 From his childhood in Canada, Bryan Bickell had his sights set on two big goals: Playing in the National Hockey League and winning the Stanley Cup.
He achieved both, playing 10 seasons, most as a star forward on a Chicago Blackhawks team that brought the cup to the city three times.
But it was his final goal as a professional hockey player that was perhaps the most meaningful. Soon after Bickell was traded to the Hurricanes in 2016, he was diagnosed with multiple sclerosis (MS). He fought hard to get back to the ice—then played four games this year, retiring at age 31 on April 8 after scoring on his last shot (you can watch the video of that amazing moment, and the lovefest with his teammates that came afterward, here).
This week on #WeGotGoals, Bryan and Amanda Bickell—who've been together since their teens—tell me about the way their entire lives shifted in the wake of his diagnosis. "We struggled in the beginning—but you have to make a decision for yourself that you're not going to allow it to take you over," Amanda says.
The couple also made a calculated choice that Bickell would retire from the sport on his own terms, then another one about moving on to tackle new targets. "I was thinking about my health, and I've got two young girls under the age of 3," Bryan says. "There's always a life during hockey, but there's always a life after hockey, and I was thinking about life after hockey then."
Now, they're focused on the Bryan and Amanda Bickell Foundation. The non-profit began as a way to change minds about pit bull-type dogs, then expanded to include Paws for Strength, a program that uses the animals as therapy dogs for abused children at The Hephzibah House in Oak Park. And this summer here in Chicago, the Bickells launched an initiative to provide service dogs to people with MS.
The Bickells also recognize the power of their platform to inspire and unite others fighting against, and coping with, MS. To that end, they've partnered with Biogen—makers of the MS drug Tysabri, which Bickell takes—to further spread their story. They hope these efforts will result in a step toward the biggest goal of all—finding a cure for MS.
Listen for more about how they turn negatives into positive, their advice for others newly diagnosed with MS and what they hope their daughters remember about their dad's career—then, continue following their journey on Facebook.
And if you like the podcast as much as we do, be sure to rate and review #WeGotGoals on iTunes.