Include These Three Workouts In Your Fit-Cation to Boston
On a recent visit to Boston I found myself lost when following the freedom trail (a literal line on the ground throughout the city, I must've been distracted by a Kid Cudi jam) and asked a local about how to get back to the area I started in. The response: "Ah you just gonna rahn through the pahk and there you'll be." Yep, that's  how to find your way in Boston English.
Not only does Boston have a distinct accent, but the city is also unique with it's easily walkable design and history around every corner. While there, I was excited to not only run throughout the iconic cobblestone streets of the Marathon, but also visit some of the boutique gyms that pop up in unexpected locations throughout the city.
With limited space available for homes and businesses, small, specialized gyms are easy to come by. If you ever find yourself in Boston, these are just a few of the many studios that you enjoy to balance out the endless lobstah rolls.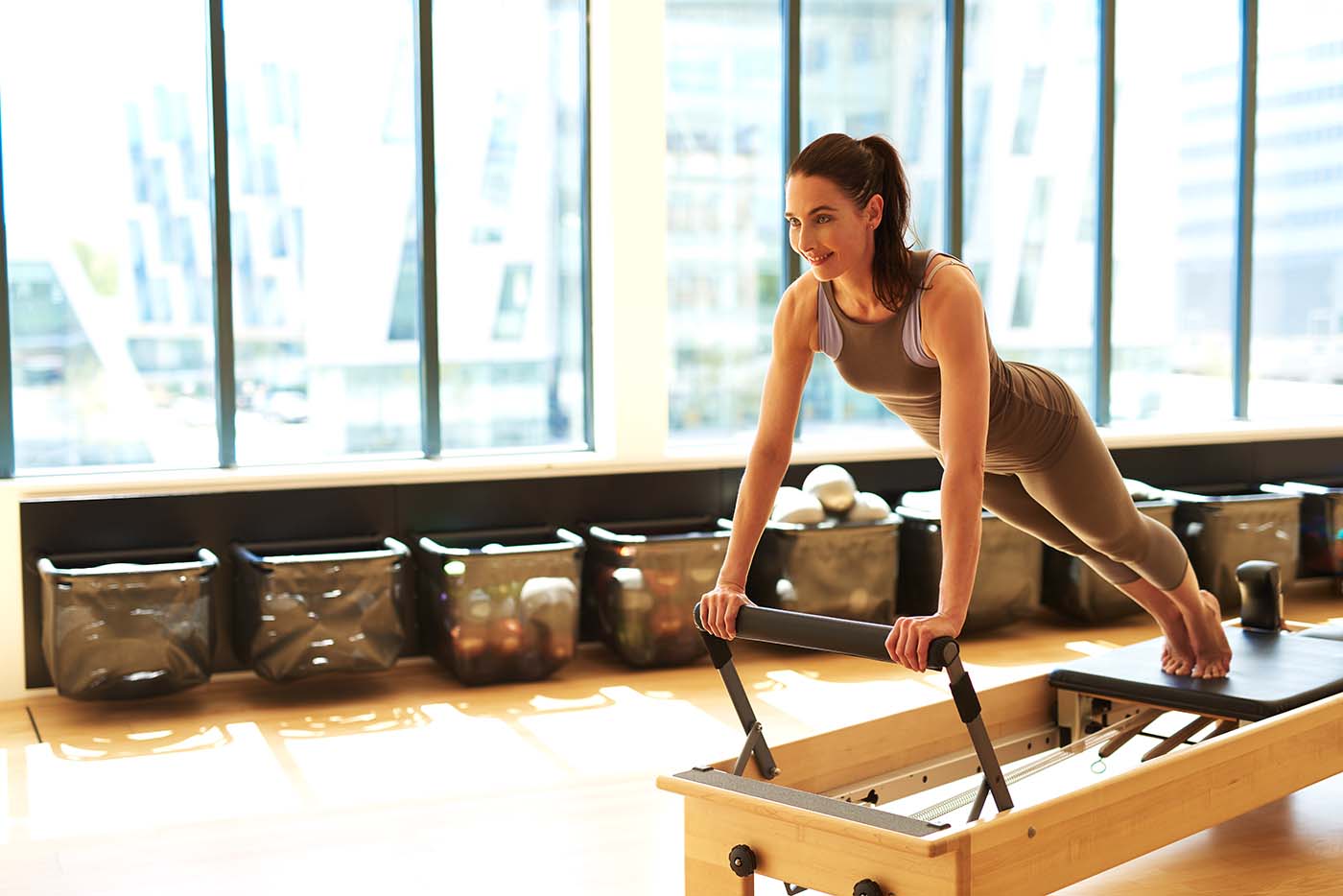 Using reformers, Btone's classes are based on the basic principles of Pilates, but they step it up a little bit with more cardio and weight than classic Pilates classes. Normally I am only a fan of classes if I get sweaty, but we did the signature 'tone' class that left me more sore than I have been in a long time. With movements that are simple but effective, I never felt like I was having to look around the room thinking, "does anyone else feel like they look like a sore donkey?" (which often happens in Barre classes for me).
Btone also offers a "Tone and Torch" class that I'm itching to go back to try – it's high intensity training that hops on and off the reformers, which is different from the standard exercises in a HIIT class.
YogaWorks is in the same neighborhood as Newbury Street, the popular shopping area in the city, which is fitting because the studio is welcoming and adorable just like the surrounding shops. They have the standard yoga classes you'll find at any studio, but they also offer a heated core flow class that is challenging in the best of ways. It isn't as hot as Bikram, but the additional heat definitely made it a real sweat session. Also offered is a yoga hip-hop class, which I want to go back and try! It looked like so much fun, and is a unique way to do a vinyasa flow.
If you want to feel like a badass, The Ring is the place for you. Similar to Title Boxing in Chicago, the classes are so much more than just hitting a bag (which is really fun and great on it's own too). The instructor was extremely motivating and makes it so even if you do want to slow down, you'll start thinking about that situation that really eats you up inside and all of a sudden energy is raging through the jab-punches. The class I attended also had a lot of partner work included, which snuck in way more push-ups and squats than I was anticipating.
There are so many gyms in Boston, this city is worth a trip to try new gyms while exploring the city!