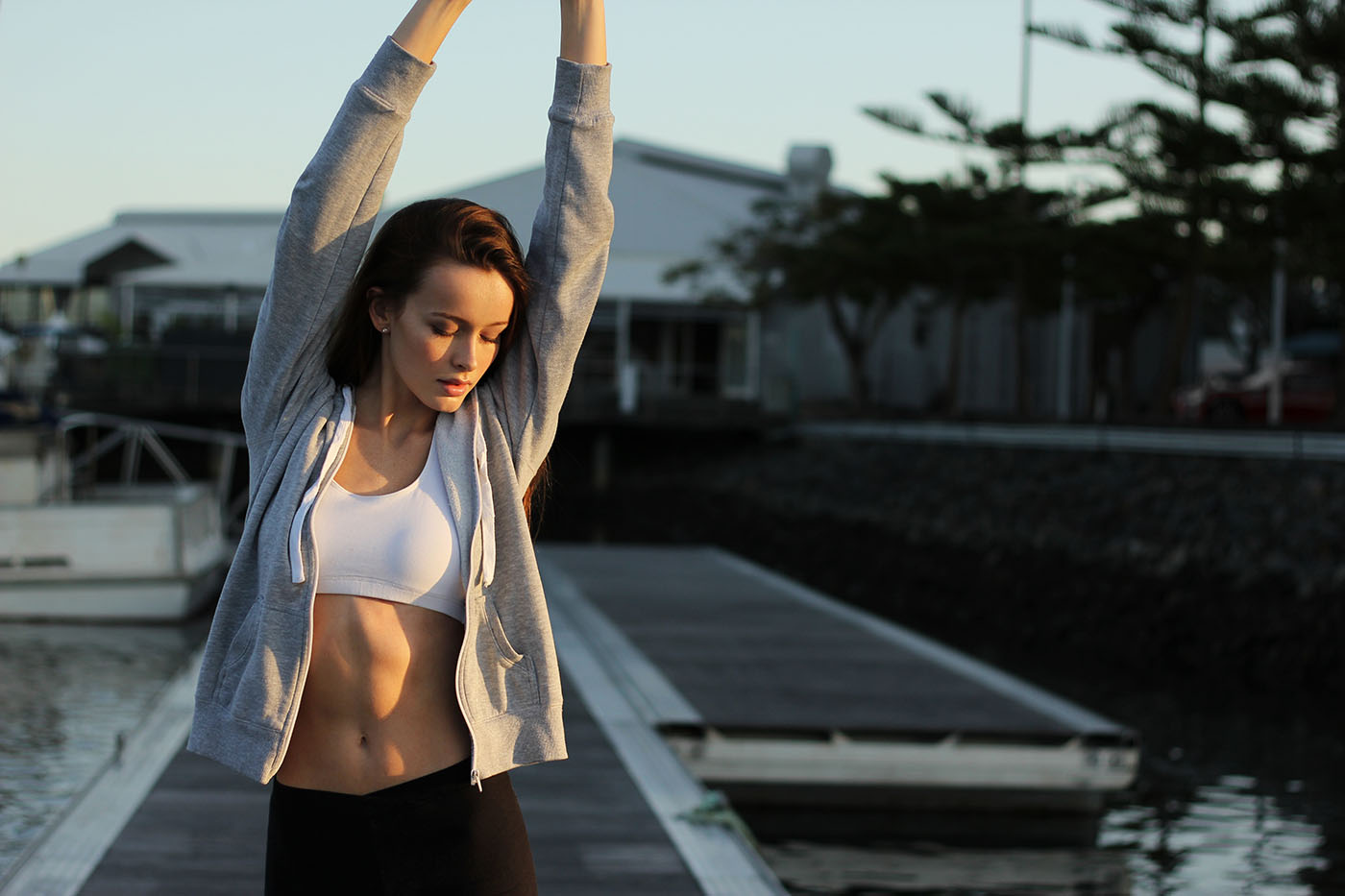 I've always known that my shoulder mobility leaves something to be desired (see panicky mobility post here); I've long blamed it on years of swimming without giving it much thought beyond the occasional lacrosse ball session.
But in September, I was hit by a one-two combo of working out more often with heavier weights and a two-week nannying trip where I had a 25-pound child on my hip 95% of the time. I came back to Chicago with what felt like a permanent shoulder elevation and tension. I couldn't get through a set of arm circles without hearing my joints snap, crackle and pop, and even running was a painful shoulder exercise.
In another panicky mobility moment (I am who I am, after all), I scheduled three massages with three different practices, each with a wildly different perspective and treatment philosophy. Here's where I went during my month of massage-hopping, and what each practice was best-suited for.
Dim amber lights bathe your skin in a warm glow as you walk through the labyrinth of treatment rooms at exhale in the Gold Coast. I consciously felt myself relaxing as a desk worker handed me a cup of cucumber water and directed me towards the fluffy robes. Is this how the 1% lives?
I spent an hour with Sylvie, my amazing massage therapist. After explaining my shoulder pain and circumstances of the injured area, Sylvie used massage oils and gentle pressure to loosen my muscles in my upper back, neck and shoulders. Occasionally, she stretched out one of my muscles herself in what I imagine a one-on-one yoga session is kind of like. It was clear throughout that Sylvie was a consummate professional: attentive, knowledgeable and strong, but comfortable with silence if you don't feel like talking.
Why you might love exhale: You want a side of pampering with your recovery.
I'll be straight up with you: exhale is not cheap. That said, this is one of those cases where you get what you pay for: the sauna, the cucumber water, the robes and slippers. They also frequently run promotions for massages and spa therapies.
exhale's massages are on the gentler side, so if you're new to massage and looking to have your socks blown off with the whole experience, book an appointment here.
Walk into an Athletico location and it's clear that their first priority is injury treatment and rehabilitation. You'll weave through patients gritting their teeth during rehab exercises on your way back to the massage rooms, and therapists and clients alike are dressed in comfortable, athletic clothing that wouldn't be out of place at the gym.
I spilled my story to Jess, a massage therapist who also works with some of Chicago's professional sports teams, and then settled down onto the table for 30 minutes of exquisite pain.
This was a decidedly tougher massage than what I got at exhale; the kid gloves were off. I tried to keep up a conversation with the bubbly Jess, but often had to quiet down and focus on not tensing all of my muscles as she dug in. Jess frequently told me to let her know if the pressure was too much, but I'm a believer in the "more is more" school of massage philosophy, so I let her have free rein on my poor, tight muscles.
I was tender for a couple of days afterwards, but I left feeling like this was something I need to do regularly as injury prevention and overall body maintenance.
Why you might love Athletico: You have a specific muscle complaint and want your massage to focus on that site; you're also not afraid of a little pressure. Alternatively, if you're already involved in rehab for an injury, and you're looking for a complementary service that will relax the muscles you're focused on, you can book an appointment here.
My last stop on the massage merry-go-round took me to Lincoln Park to meet Dr. Leah Howard, who I was introduced to through my internship at SWEAT. The Wellness Studio feels like a more-zen doctor's office, with private treatment rooms and, if you're lucky, a front desk staffed by Dr. Howard's golden retriever.
Since I'd never had an adjustment before, Dr. Howard took special care to get my medical history and give me an overview of the process. She explained that the reason we crack our joints – whether it's fingers, necks or any other part of the body – is because the action decompresses the joint and creates more space, resulting in more fluid movement in the joint and feeling like your joint can move more easily.
The same idea applies to an adjustment, which is when a chiropractor cracks your neck and back for you. In Dr. Howard's case, the adjustment was totally optional in your appointment, and she spent the first 20 or so minutes giving my shoulders and neck a deep tissue massage similar to Athletico's in intensity.
After the massage, she asked whether I wanted an adjustment today, and I decided to go for it. She cracked my neck and back in three areas, once on each side, for a total of six different adjustments. None of it hurt at all, and I quickly got used to the rhythm (and even the weird cracking sound) of the adjustments. The next day, I was noticeably looser at my tennis lesson, hitting balls much further than usual and generally feeling like my range of motion was much broader than usual.
Why you might love The Wellness Studio: You're interested in what a chiropractor does, but you don't want to commit to an adjustment without talking it through first. Also, you want the chance of petting a dog at your appointment (which you can book here).
What'd my self-indulgence experiment teach me? As much as it pains my wallet, I've realized that it's time to make deep tissue massage a regular part of my wellness routine. Sadly, I'm much more likely to pay for and keep a massage appointment than I am to dedicating 15 minutes a day to foam-rolling – but if that's what it takes, I'm doing it. My body responds best to the "hurts so good" massage methods, and I save exhale massages for a special occasion or treat yo-self day.
Do you get deep tissue massages regularly? Has it helped you prevent or recover from injury?