Make Your Layovers More Productive in These Airport Gyms
Have you ever found yourself at an airport wandering the perfume shops, reading magazines of stories you don't really care about, or maybe being tempted to buy (and eat) three Auntie Anne's pretzels to pass the time? I've got some good news for you. Airport gyms exist. And they're pretty amazing.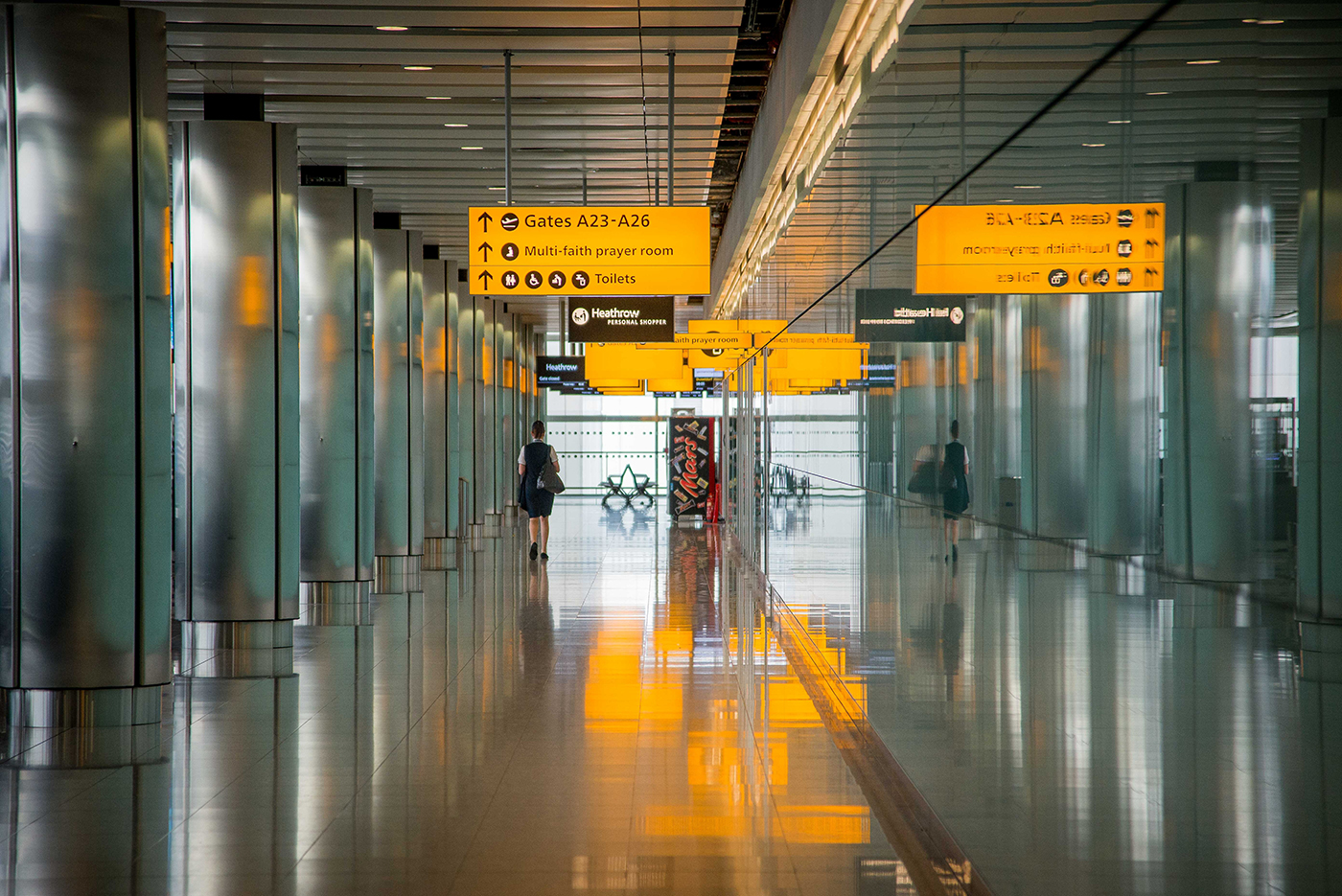 The health and wellness trend has made it's way into airports across the world, so now long layovers can now be productive times to fit in your daily workout. And these gyms aren't just one treadmill and a few dumbbells, many are full facilities that even have pools, yoga classes or running tracks.
United States
Inside the Hilton Chicago O'Hare Hotel, directly across from the domestic terminals and easily accessible by using underground walkways, is a full fitness center with a steam room, sauna and lap pool to boot. Open Monday-Friday 5 am to 10 pm and Sunday 6 am to 10 pm, $20 gets you a day pass and great workout.
If you find yourself in Dallas (where the we just had an awesome #Sweatworking event!), you can stretch your muscles before getting on the flight at their free yoga studio. The studio is located in Terminal D and is open 24/7 with looping DVD instruction. It's the perfect way to decompress after a usually stressful time of hustle and bustle and security lines.
Baltimore-Washington International airport just opened a new gym past security in early 2017. The ROAM Fitness center has free luggage storage and options for renting workout clothes and shoes. They even have an attendant who will track your flight and let you know if there is a delay or gate change, so you don't have to stress at all while getting a good sweat in.  
International
If you're in Singapore, chances are you had a long flight to get there, and probably need an opportunity to stretch your legs. No matter what terminal you're in at Changi Airport, you can squeeze in a workout or a relaxing massage while you wait for your flight. All three terminals have gyms inside, and for a little over $10 US dollars you can use free weights or exercise machines, and almost better yet – you can take a shower to freshen up before your next leg.
Heathrow Airport is planning on putting in a brand new fitness facility this Fall in Terminal 2. The new gym will have instructor-led yoga classes and fitness equipment to fit a wide-range of exercise needs.
According to the Heathrow website, Chris Annetts, Heathrow's retail and service proposition director, said: "The new premium service from FlyFit brings personalised exercise choices into our customer's journey, leaving them refreshed and ready for their onward travel."
Though the obvious use of these gyms is over a long layover, they're also great if you take an early-morning red-eye flight and land before you can check into your hotel. Getting a quick workout and shower in before heading to the office helps energize and refresh you for the day ahead. Next time you're traveling, check your airport's website to see if they have a fitness center and have an extra productive travel day. 
And be sure to be mindful of how you spend time on your flight to reduce soreness from long travel (and perhaps your recent airport workouts).