#Sweatworking Heads to Dallas for a Dry Triathlon With Equinox Highland Park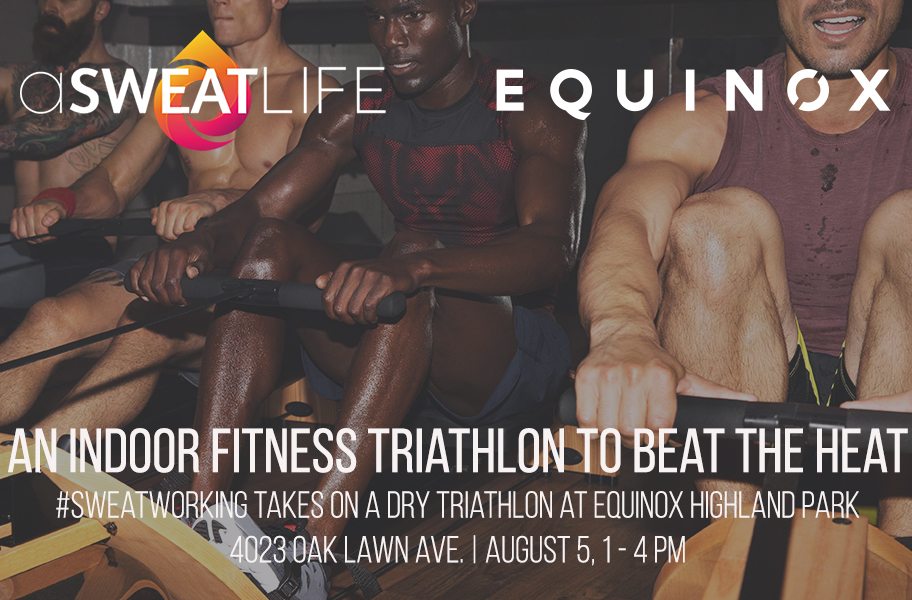 (Grab your ticket to #Sweatworking in Dallas here)
We started #Sweatworking nearly four years ago to build community around a healthy habit, and heck, maybe even have fun while doing it. Since that time, we've gone from hosting one workout a month in a gym or studio, to hosting multiple events a month (or a week) outside, inside, on rooftops, in warehouses, at new studios and in our tried-and-true favorites. We've been north, south, east and west in Chicago, and we even took #Sweatworking to Tone House in New York.
On August 5, we're recreating one of our favorite #Sweatworking experiences we've ever curated once again – this time, in Dallas at Equinox Highland Park. Dallas friends, get ready: We're taking on a Dry Triathlon, a sweaty mix of three Equinox fitness classes to resemble a triathlon experience.
There will be teams, there will be friendly competition, there will be loads of sweating – and yes, there will be snacks.
We say Dry Triathlon because we won't be swimming, but we will be taking on Equinox's signature Ropes and Rowers class for to add a rowing element. We'll also run in Equinox's exciting treadmill-based Precision Running class. We'll hop on cycling bikes with the goal to be the most powerful in Equinox's signature cycling class, The Pursuit.
What? A Dry Triathlon – a three-part workout with some fun competition and opportunities to meet new friends along the way
When? Saturday, August 5, 1-4 pm
Where? Equinox Highland Park, Dallas Texas – 4023 Oak Lawn Ave. Dallas Texas
Where do I get my ticket? Right here, thanks for asking!