Eight Workouts Worth a Fitcation
[Disclosure: This post is a part of a sponsorship with Propel. As always, we only write about the places, people and things that we truly love.]
Being pulled under Propel's wing for months filled with sweat across the nation, one belief that I hold more true than many others was affirmed at Propel Co:Labs fitness festival in LA: fitness deserves a spot on every trip's itinerary.
I would go so far as to proclaim that active trips – with hikes, studio drop-ins and afternoons spent getting lost walking through new neighborhoods – are the best way to experience a city. I am biased, after all, sweat is the language that I speak and I can always find my people in a workout class that gets us all to that ugly, sweaty place. But I haven't found any holes in this logic to date.
Over the year, the list of workouts worth a flight is getting longer and longer. Here are a few you'll want to start planning around.
Experience this in Los Angeles, CA
At this gym's Beverly Hills location, an elevator will take you to the penthouse level where the views will almost distract you from this simply effective workout. Almost. Woodway Curve treadmills and Concept2 Rowers will get your heart rate way up and you'll use bands and weights to build strength in between.
Dance along in Florida and New York City.
Janet Jones Veloso, creator of the Vixen Workout – is a force of nature. The dance fitness program she created is pure fun  with choreographed dances to popular songs that feel straight out of a music video. At first, you'll worry that you'll never catch the steps as instructors don't stop to break them down. But by the second time through a hook you'll catch right on and feel incredible achievement for doing it. Songs have everything from trap beats to reggaeton flair and you just might fight your body moving in ways you never thought possible.
I tried a workout with Janet at Co:Labs fitness festival in LA where she was paired up with Kate Lemere from Barry's bootcamp. It was love a first chassé.
Jab, cross, hook in Los Angeles. 
Prevail has everything the aspiring, novice and experienced boxer could want. From its SWEAT classes that are accessible to all fitness levels to its Super Sweat class that add onto the challenge to the Spar classes in which you'll bob, weave and try not to get hit (proper headgear is required). Prevail will set you up to take on the mental challenges of your day along with the physical challenges of the ring.
To take this challenge to new mind-boggling heights at the fitness festival, Prevail hosted a class with Big Boi (yes, the one from Outkast). Just imagine throwing boxing combos to "Miss Jackson" being performed live.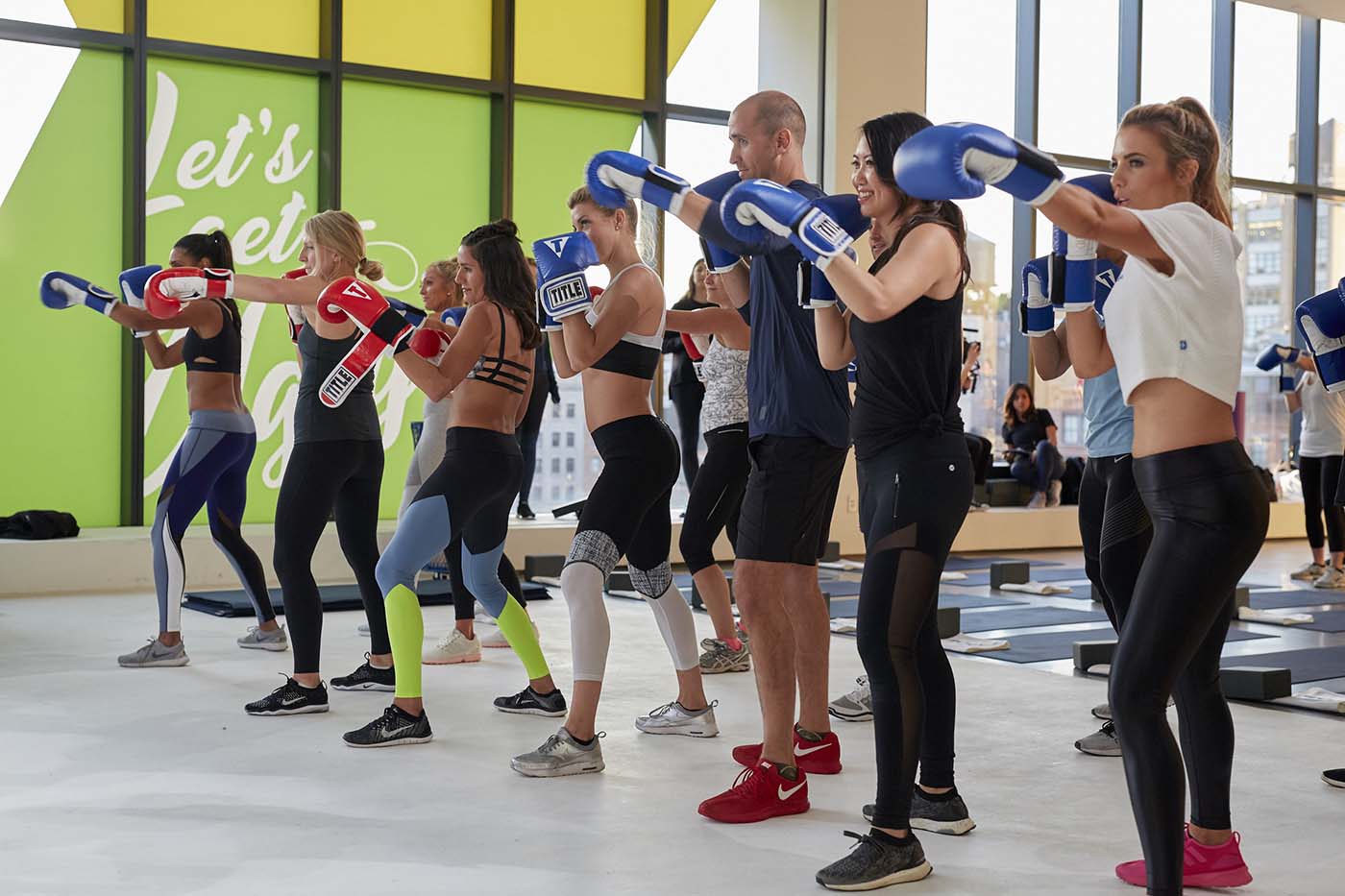 Try this in Dallas, TX
Prepare for Olympic lifts and good-old fashioned WODs. This gym walks the line between an incredible conditioning gym and CrossFit, but its accessible workouts and small class sizes ensure that you'll get all of the attention you need to keep great form and push through the toughest workouts. Tip: HG SPLY, the delicious and healthy restaurant next store, has the same owners and offers discounts to the sweaty.
Experience this in New York City
If you hear Alonzo Wilson tell the story of Tone House, he'll tell you that the gym's designation of "toughest workout in New York City" can scare some people away. First timers, select Tone House 101 from the gym's schedule. It's built for beginners at the gym, but it's definitely not an easy class. At our #Sweatworking event in the gym's Upper East Side spot, Tone House 101 was 90 minutes of intensity unlike anything we experienced before. You'll never pick up a weight, but you'll work in ways you've never imagined.
Five, six, seven, eight in Los Angeles and New York City.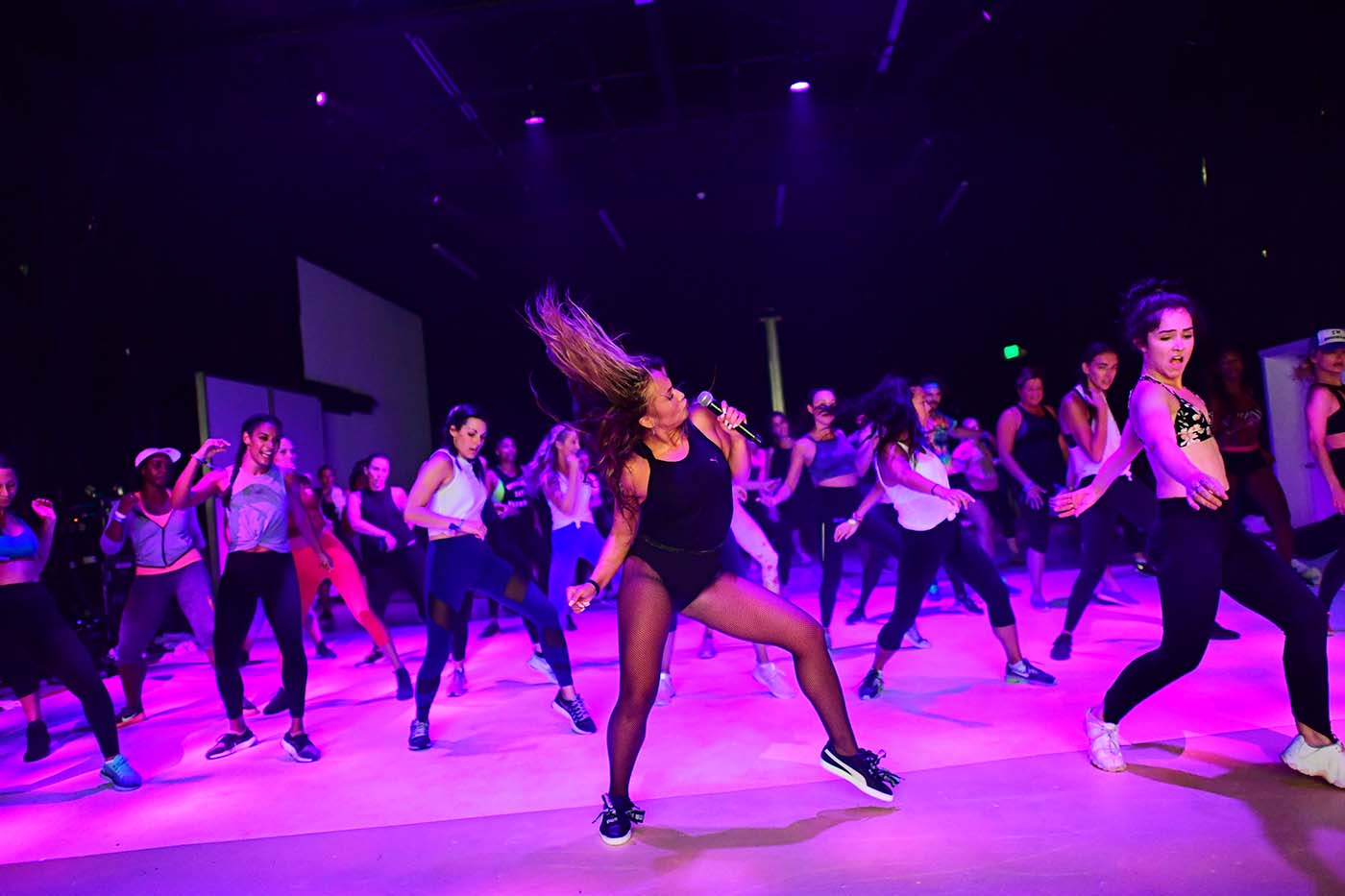 (Photo by John Herr, Accomplished photographer and NYC Pretty's husband)
Nicole Winhoffer created a method that is equal parts joy and pain. From the entertainment she provides from the front of class in a leotard and fishnet tights to the memorable cues she adds to each eight-count, her personal training style is comedic and merciless. Peppered between the dance you'll learn, you'll find floor-barre movements to strengthen arms, abs and glutes – cue the pain.
You'll get over it and find yourself crushing all over Nicole by the end of class. I would have galloped in a circle if she told me to by the end of class at Co:Labs fitness festival.
Get fhit in New York City and The Hamptons.
Dropping into a class in Flatiron, I threw my backpack into a locker and stood under my designated number on the studio's ceiling. Like everywhere else in Manhattan, space is limited, but Fhitting Room makes use of every inch. As the class gets going, you'll have two instructors pushing you, bantering and making sure you're moving quickly from station to station.
In my class, we completed a warm-up all together then we broke into groups and pushed through stations using Ski Ergs, Air Assault bikes, dumbbells, kettlebells and med balls – finishing together with a final, challenging set.
This class is an intense challenge and in a gym that presents unending ways to work. You'll never get bored here.
Take this journey in New York, Los Angeles, The Hamptons, Nantucket and Vancouver.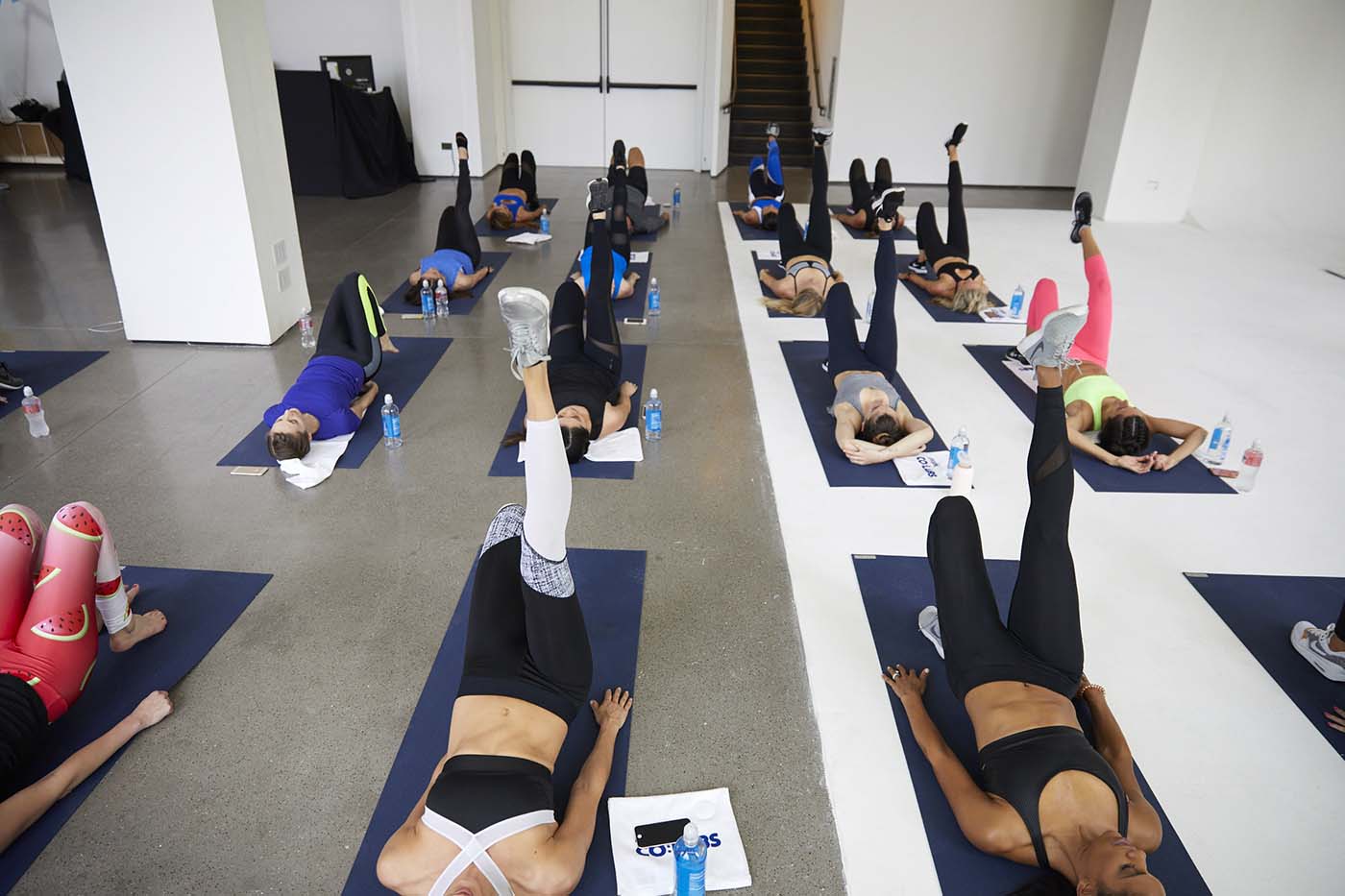 Taryn Toomey created a storyline with her simply titled "The Class." From start to finish, you can expect to exercise your mind, body and soul. You'll pulse and hold positions for longer than you imagined possible and when you feel like giving up, you'll be coached to make noise from the diaphragm to push through. And don't let your ego hold you back from taking part in that from-the-gut noise – there's something to that release. But do be conscious of staying on the beat –  everything in The Class is done rhythmically, from Taryn's cuing to the way you move.
By the end of your time with Taryn, you'll reemerge more centered and mentally ready to take on the challenges of your day.
Did you take your own fitcation? Share your favorite spots with us via #Gymspotting and you just may be featured on aSweatLife!