Owners Share What it Takes to Open a Studio
[Disclosure: This post is a part of a sponsorship with Propel. As always, we only write about the places, people and things that we truly love.]
Regardless of the abs, the photo shoots and the pop-star microphones, the business of sweat is more elbow grease than it is glamor. Ask a founder of your favorite gym what they do with a night off or when they get a workout in and they may pause for longer than comfortable to answer.
At Propel's Co:Labs fitness festival in Los Angeles, I caught up with four fitness industry taste-makers. We spoke as a part of the "On The Brink" panel at Industry Day, a day built to help fitness professionals connect and build lasting legacies.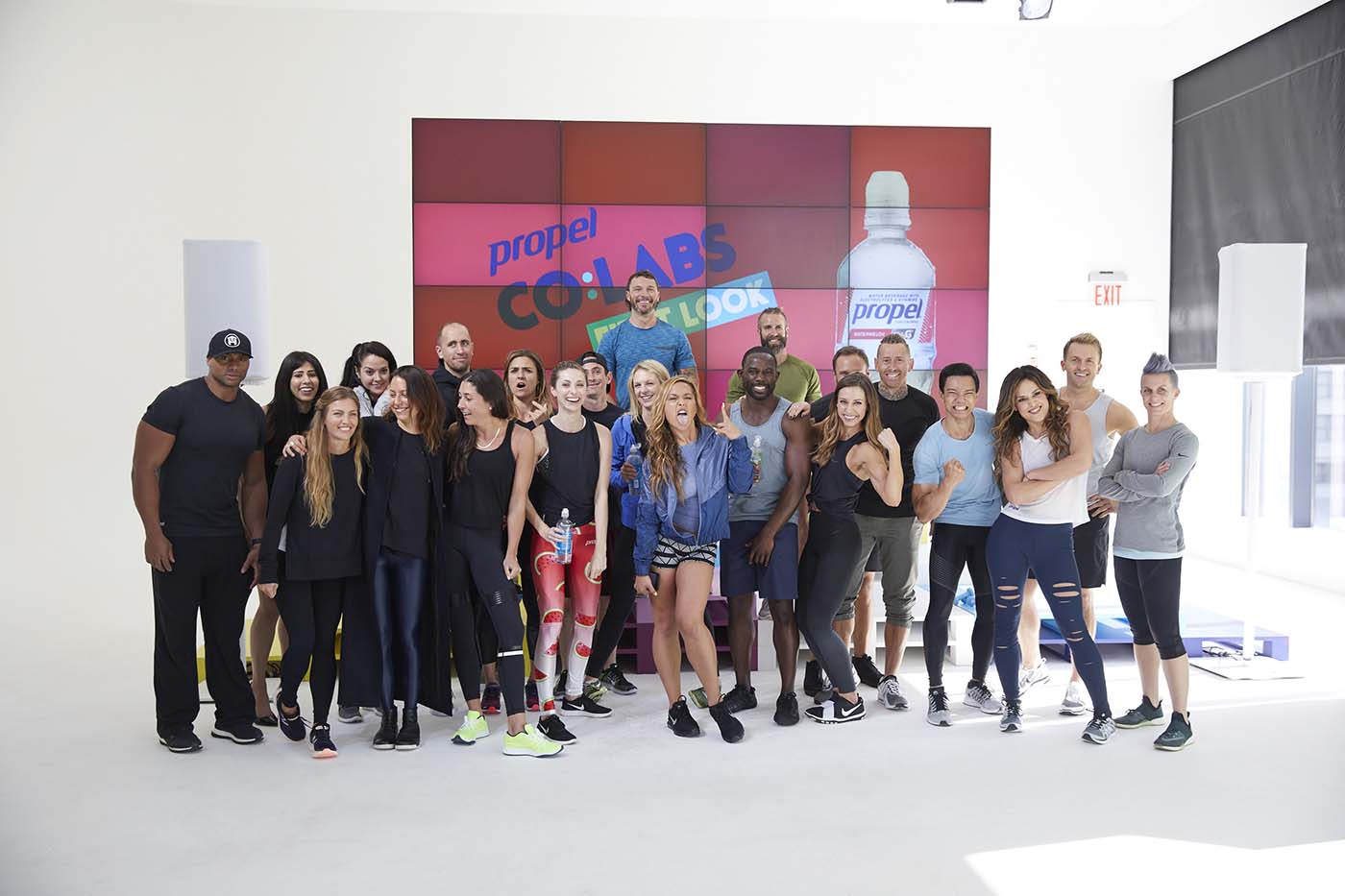 For many, getting into fitness is a calling that can't be ignored. Alonzo Wilson, Founder and Director of Training at Tone House in New York City, viewed his mother's passing as a call-to-action.
"The thing that stuck out to me when I was speaking to the doctor after my mom passed away was that the doctor said if my mom had been in a little bit better shape, she would have had a better fighting chance," he recalled.
Today, Alonzo will be the first to tell you he's obsessed with health – from teaching people to recover, to creating classes that are unlike anything else in New York City, to launching a nutrition program. He has tunnel vision when it comes to Tone House, and if you've seen the space or heard the buzz, it seems to be working.
Xavier Quimbo, SpeedPlay, LA
A trait seems to unite successful entrepreneurs in fitness: they're never satisfied. Before opening the two-year-old gym in Los Angeles, SpeedPlay, Xavier Quimbo had the life many trainers are chasing: a successful book of personal training business.
"I was actually really comfortable as a personal trainer," he said.
But like building strength, growth comes from discomfort. So, Xavier upended his life to get into two things about which he knew little: group fitness and studio ownership. With a partner who had finance and studio ownership under his belt, Xavier was able to supplement his program design skills to keep the doors open.
That didn't make the upstart period any less stressful.
"You lease out the space and then you just bleed money," Xavier said, recalling a time when he questioned every decision that led him to studio ownership.
Two years after the doors opened, Xavier's stress revolves less around his decision to open a studio and more around pushing it to be better. Enhancing the programming and making his community even stronger are the things that keep him up at night these days.
Paul Rahn, SWEAT, Chicago
For Paul Rahn, Founder and CEO of SWEAT, the Gold Coast gym was his second foray into ownership. At his first gym, the slow ramp-up, the fear that he would soon run out of money, the anxiety that he'd never fill his classes hit him in the first two months at Maple Leaf CrossFit. Two months into ownership, just as he was ready to close it down and sell his equipment, Paul led his first full Monday morning class.
"What am I going to say to these people if I close this gym?" Paul remembers thinking after that first full class.
And with that, he committed to building a thriving community at the gym.
After finding success at his first gym, Paul invested in a new gym in the heart of Chicago with two partners. In a saga that unfolded early in SWEAT's history, the partnership dissolved, leaving him with the keys to a gym that he never anticipated running alone. But after four years in business at SWEAT, expansion into new neighborhoods and buildings, a growing team and an internship that feeds into SWEAT's pool of instructors are all a mark of Paul's leadership.

He's not done achieving, either. "I keep adding to what I want," Paul said, on the heels of a recent announcement that SWEAT will also be serving two new corporate buildings.
When charting Gideon Akande's move from a career in sales and finance to winning Men's Health's Next Top Trainer in 2015, the question one starts to ask is, "but, when did you sleep?"
Talk to him today, though, and Gideon will tell you it was a lifelong journey, Everything from his past led him to his present.
"Did you ever see that movie Slum Dog Millionaire?" he asked. "He knew the answer to every question because of his life experiences."
Learning to sell, setting goals, becoming disciplined, being in the right place at the right time to have a conversation with someone who was willing to help him land a job at Equinox – all led him to where he is today.
But for Gideon there was another element that you might miss in his retelling: sheer will to succeed.
"What kept me going?" he repeated. "Something about having no place to live or nothing to eat."
In Gideon's mind, there wasn't an option besides working his nine-to-five job while also building his client base in the mornings and at nights. And with that will to succeed, he built a runway out of his job in about two months. And after finding his way into some of the best gyms in Chicago, Gideon caught the attention of Men's Health, landing Next Top Trainer in 2015. As a hallmark of all of that, Gideon built a following and went out on his own, independently training groups in his no-excuses-accepted style.
Next time you're at your favorite studio, sweating with instructors who do and say all the right things, take a second to appreciate the sheer volume of sleepless nights and comfort-zone-crushing risk that went into it.