The Autoimmune Disorder Behind This Trainer's Personal Struggle
You can find Trista Greco teaching and taking classes at Barry's Bootcamp, Studio Lagree and Zen Yoga Garage and proudly wearing the title of Nike Trainer – but to her body, it's all a challenge. Trista lives with an autoimmune disorder. Its effects are more than physical, though – it sometimes makes her feel like she doesn't belong in the world she's built in fitness.
Looking back on a photo shoot Trista and I were both a part of, I noticed her actively pushing back on the outfit given to her as we planned to work out with cameras in our faces, but I didn't fully understand why.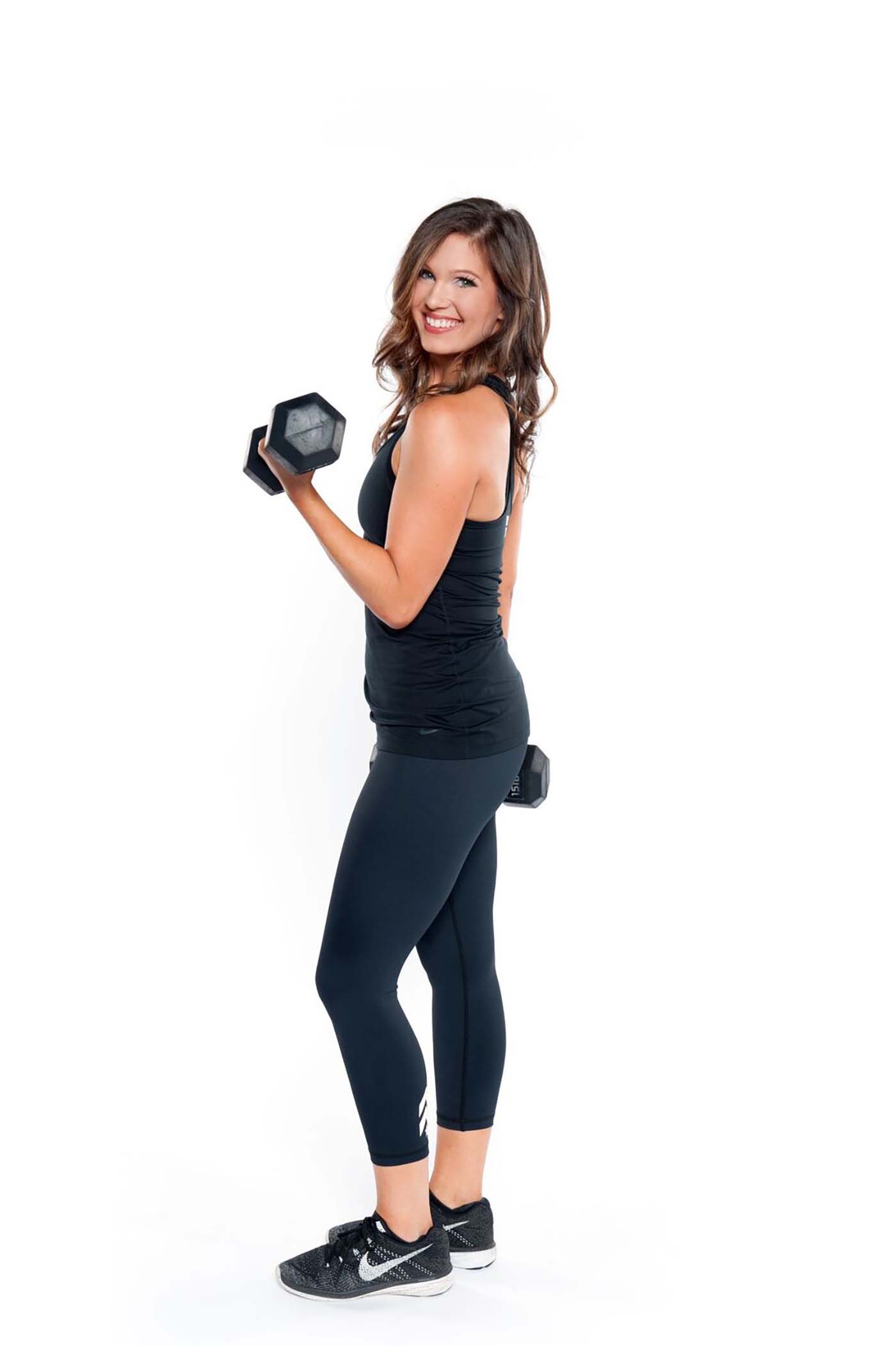 It turns out, that day at the NTC Studio and everyday, Trista was fighting something bigger than the choice of training apparel.
"I wasn't fitting into any of the clothes and it was severely stressing me out," she said recalling the same photo shoot, but in an entirely different way.
I didn't think Trista looked anything but perfect. Her struggle at that moment was the same as it's been for a while – personal and without much support from anyone outside of her inner-circle.
While the battle has been lifelong – she's seen doctors for issues with weight and digestion since childhood – Trista didn't know what she was up against until recently.
Feeling constantly worn out, sick and emotional, Trista was put in touch with an endocrinologist.
Finally seeing the specialist she'd needed all of her life, Trista recalls realizing that the four-hour naps she had to take to get through the day, the issues with digestion and the general way that she felt were all abnormal.
"I thought being cold all the time, bloated and super emotional was just a part of being a woman," Trista said.
The doctor was prepared to diagnose this as a hypo-active thyroid, but upon touching Trista's neck she actually exclaimed, "Oh my god!"
The endocrinologist realized quickly that Trista was living with Hashimoto's thyroiditis, an autoimmune disorder that causes inflammation of the thyroid gland as the body "mounts an immune reaction against it."
"I really struggle with losing weight. I really struggle with building muscle. I really struggle with all of those things because my metabolism is non-existent," she explained.
To manage her disease, she's medicated and monitored closely. Trista joked that they "basically throw a party" if she doesn't gain any weight at those quarterly appointments.
And her diet is now limited, dramatically reducing her symptoms.
"I can't have any grains. No grains at all. No soy. No dairy. No night shade vegetables," she said struggling to remember the rest of the food groups she couldn't have. "No beans and no legumes. It's so easy to mess that up and that will interact with the medicine I'm taking setting me back weeks of healing."
And finally realizing the disease she's living with and how to better manage it, Trista is still fighting an issue of perception – both the way she sees herself, and the way she imagines others perceive her. To many, that can sound like your run-of-the-mill body image issues, but for Trista it's more than that. She spent her life asking why the things that work for other people just don't work for her, and she didn't get her answer until recently.
"People have told me before that I have a relatable body type," she said. "I'm in fitness, I'm a Nike trainer, I work for Barry's Bootcamp and I feel like it's such a gift, but I sometimes feel like my body-type doesn't fit in. I work as hard as everyone else, but don't have the same results and muscle tone as my counterparts. I worry I'm not as fit as everyone else in the industry and it's always in the back of my mind."
But after all of this time and through this entire struggle, she can start to find healing and understanding. More importantly, she realizes that she has a powerful platform to connect with others who are going through their own personal health battles.
Trista wants people who are struggling similarly to feel like they can talk to her in and out of her classes. For those she can't speak to directly, she offered this advice:
"You hit your lulls, your plateaus – but I remind myself that it's OK, there's a reason. You don't need to body shame. Find your why – is it because you feel good? You're always going to hit a plateau, but this will keep you showing up."
Find Trista on Instagram and at studios across Chicago looking healthy and kicking ass.