How Fitness Injuries Mess with Your Mind—And How to Cope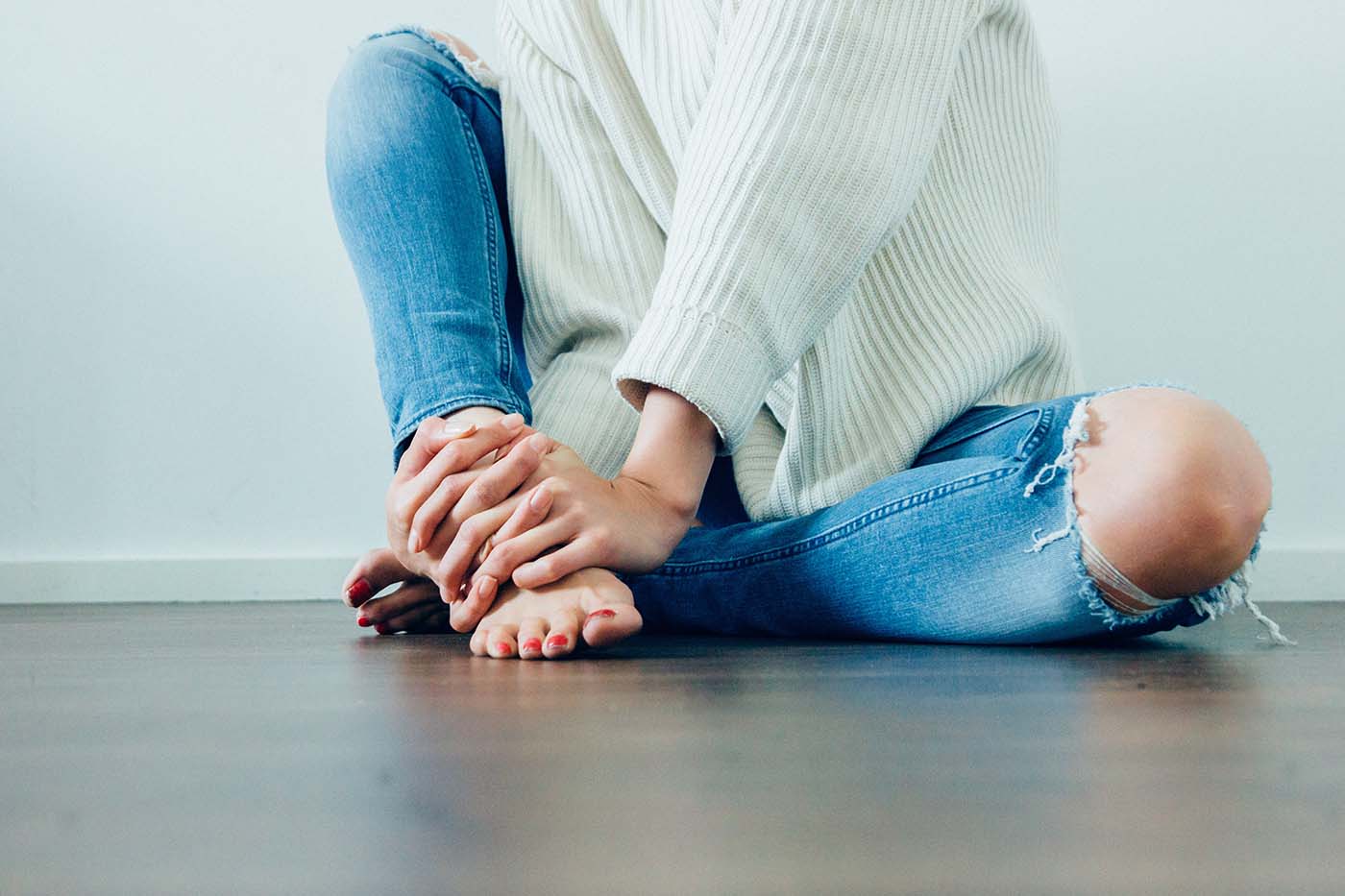 Three stress fractures. Tendinopathy in my Achilles and high hamstring (a literal pain in the butt). In a decade and a half of running, I've had my fair share of injuries that kept me off the path and out of races—and some, like a shoulder tweak, that prevented me from doing yoga, lifting, or other workouts I enjoy.
Each time, there's a physical healing process, of course. But just as difficult, if not more so, is coping with the psychological effects of being sidelined.
If you're trying to lose weight or maintain it, there's the full-on freakout about how quickly those extra pounds are going to reattach themselves to your body. Meanwhile, you feel like all the fitness and muscle you worked so hard to gain is swiftly evaporating.
Fitness and community often go hand in hand, so when you're sitting out, you might feel alone and isolated. You're also missing the chance to boost feel-good brain chemicals—in fact, exercise is a legit treatment for depression—and the opportunity to gain that "I got this" confidence that so often carries over to work, relationships and other areas of life.
If your injury is severe, you might have a lot to juggle—like surgery, physical therapy or other treatments. And at the same time, of course, you're robbed of one of your main ways to de-stress.
Each time I'm hurt, I learn something new about how to navigate these mental minefields. And for the November issue of Prevention magazine I got the chance to talk with some smart experts in sports injuries and psychology, who taught me even more.
You can download a full pdf of the article here. The most important piece of advice in the whole thing is something New York-based sports medicine physician and fitness instructor Jordan Metzl, author of the new book The Workout Prescription, told me: There are relatively few injuries that require complete and total rest to heal.
In other words, you can almost always find some way to stay active, even when you've torn, broken or bruised one body part or another. I've found this to be true—with Achilles tendinopathy, I could bike and walk, which didn't provide quite the same mental lift as running but certainly felt better for my mind and muscles than camping out on the couch.
Pool walking, as boring as it is, helped me keep my fitness level high and played a big role in helping heal my hamstring problems. And if I hadn't had stress fractures, I would never have discovered Hardpressed or the joys of lifting heavy things—or built strength that made me a better runner when I got back to it.
Besides finding a new physical outlet, reframing your approach to fitness when you're hurt also plays a big role in your recovery. It helps to change your A-goal from whatever it was before to getting healthy again. If you have physical therapy or other stretching or strengthening exercises, view those as the sometimes-dull but necessary hard work you have to do to achieve your target. (And try to find another workout that's fun, too, to balance it out.)
Also helpful: remembering that getting hurt is sometimes a part of pushing your body hard. I'm not trying to say that you should aim for an injury, but it's sometimes an unfortunate side effect of moving more, and one that's still far outweighed by the benefits of an active lifestyle.
In addition to experts, I interviewed many fit women who'd coped with injuries for the article, and one of my favorite stories didn't make it in the piece. Karen Stevens, a Los Angeles-based PR rep, faced her fair share of ups and downs after tearing her meniscus and two tendons in her knee while skiing, including surgery and some major meltdowns.
But she also happens to have friends who play pro football. When they came to visit her after surgery, they gave her huge props for how well she was handling it. "They said, well, wow, Karen, you're a baller now," she told me. "And it made me feel really proud of coming through this—I pushed myself to be better."
Have you had an injury that preventing you from working out the way you wanted to? How did you deal?