The Ultimate Healthy Living Experience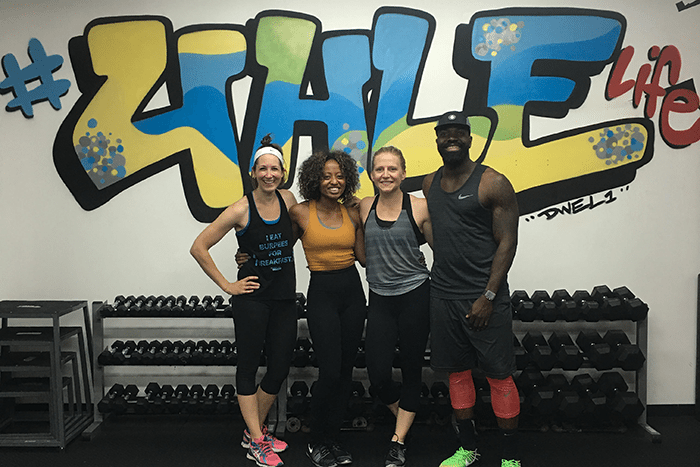 The best way to describe the south loop's The Ultimate Healthy Living Experience, better known as "the UHLE," is purposeful. In its space and in the workouts, every single movement leads to the next and every piece of equipment has a place.
This meticulously-created spot is filled with kettlebells, TRXs, weights, pull-up bars, foam rollers and agility tools. All of this order is surrounded by graffiti-emblazoned walls, peppered with inspirational quotes and nods to musical artists. This look earned the gym a spot on Shape Magazine's list of Most Instagrammable Gyms and for good reason.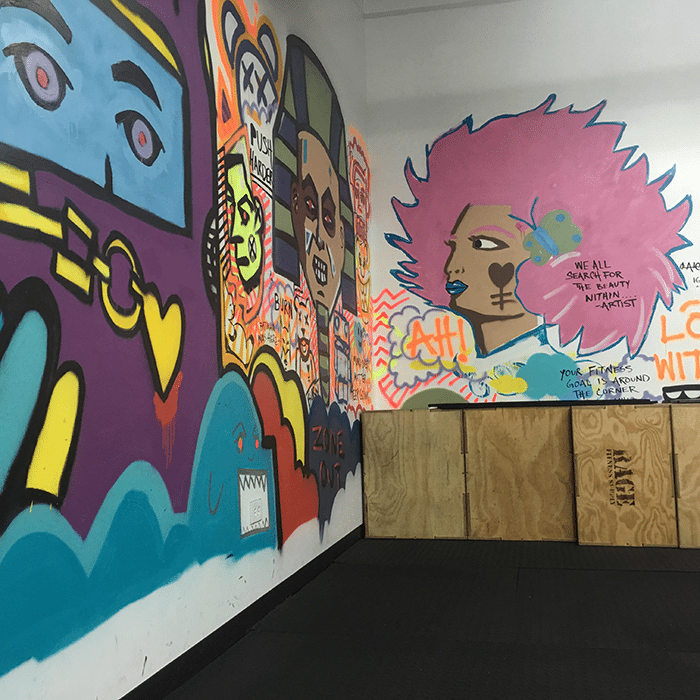 Just saying the name gives a sense of certainty that your workout is in good hands. From the start, co-founders Erica Robinson and Bryan Jackson took us through a total body circuit workout that started with foam rolling, athletic mobility drills and dynamic stretches.
This athletically-focused start to class had fellow team aSweatLife member and my workout buddy for the morning, Kelsey reminiscing about her track days. As an aside and in total retrospect, my high school track coach was ahead of his time (can you say that about someone who coached you 14 years ago?), following these same science-based warm-up methods and Bowerman-esque training techniques that valued rest as much as work. If only I had the foresight to put a little effort into my track workouts.
But I digress.
After warming up, Erica instructed us to grab a rubberized trapezoid to use for agility drills. This was henceforth known as the "zoid," and honestly Geometry teachers should just pick that up.
We did a number of drills using the zoid and the use of that tool took it to a more football place with a lot of lateral bounds, quick feet movements and drills like the Ickey Shuffle, as fun to do as it is to say.
Then we went in for our Total Body Circuit, the namesake of the class. Using Kettlebells, medballs and TRXs, we finished our workout in an epic crescendo. We did three circuits at three stations including a double kettlebell swing, a single-arm kettlebell press, med ball chops, med ball wood choppers, TRX single-arm biceps curls and TRX planks.
This workout ramped up from slower to much, much faster, ending with us all sitting in our sweaty piles on the floor.
Where: 1727 S Indiana Ave, Lower Level. Parking can be found between 16th and 18th on S. Prairie (one side of the street only).
How much: $20 for a drop-in class
Where can you sign up: Right here.