Fuel With Breakfast All Day With the GU Stroopwafel
I have a lot of strong feelings about waffles, most of which can be summed up in Leslie Knope quotes that I will now pepper throughout this post.
"We have to remember what's important in life: friends, waffles and work. Or Waffles, friends and work. But work has to come third." – Leslie Knope
In high school, my friends and I had a Waffle House Friday club. After I asked for (and received) a waffle iron for Christmas, I hosted waffle parties for my indoor soccer team frequently. I may or may not have lent an iron to help make waffles during a particularly boring Spanish class. My signature combination? Brown sugar and cinnamon with chocolate chips. My mouth waters just thinking about them.
However, I've fallen off the waffle wagon since being in Chicago. Without space to store a waffle iron, I'm left to indulge in my favorite habit while out at brunch – and you know how many other brunch menu items there are for waffles to compete with.
On my recent trip out to the San Francisco/Oakland area, I was lucky enough to get my hands on a just-released product that brings on old favorite back into my life while helping to fuel me for runs, HIIT, spin, yoga and everything in between. Friends, meet the GU Stroopwafel.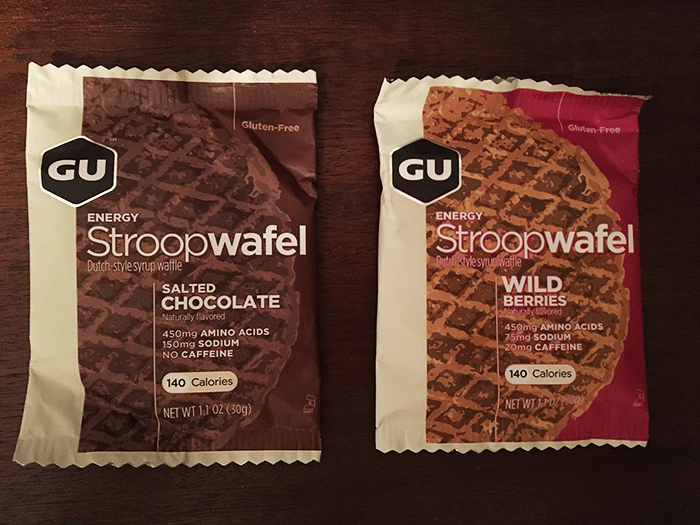 It's a waffle that won't ruin your workout. Think of it as a more substantial version of an energy gel, and the perfect thing to eat before a morning workout when you need something in your stomach, but don't have time for the real waffle deal.
It's filled with syrup like you'd expect, but in this case, the syrup and the waffle are filled with amino acids, electrolytes, carbohydrates and organic ingredients. You've got four scrumptious flavors to choose from: Wild Berry, Salty's Caramel, Salted Chocolate and Caramel Coffee (with 20mg of caffeine). At 150 calories, it's the perfect pick-me-up for a boost of energy.
Inspired by the Dutch's stroopwafel, there are tons of ways to enjoy your little piece of paradise (although warmed over coffee or dunked in coffee comes highly recommended). Got a high mileage day? Slather some peanut butter on two Stroopwafels and make a sandwich. Squeeze a GU Energy Gel on top. Heck, if you wanted to pair it with Halo Top ice cream, we'd totally be on board.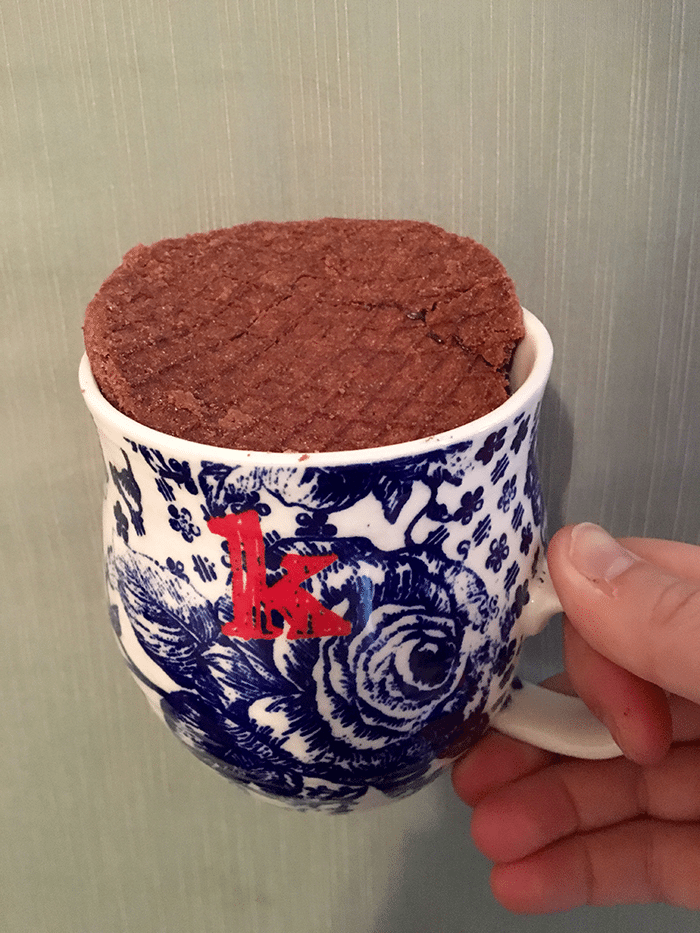 You can find GU Stroopwafel's online or in select stores.
You can take our blood, sweat and tears, but you can't take our waffles.