#Sweatworking Takes Over BRICK Chicago July 9
We host #Sweatworking each month and have been since March 2014. When we look for partners for these events, it's about a two important things: we want to work with partners that help us get in a good, unique sweat, and we look for gyms where people want to hang out.
July 9, we're taking our sweaty pursuits to BRICK, which has a lot of space to host a large group for a combo workout. Join us for this special functional fitness class you can't find on the schedule at BRICK. We'll incorporate movements from BRICK's B|X, F.A.S.T. and CrossFit programming in a way that's accessible to all fitness levels (no barbells).
If you joined us at BRICK during #SweatworkingWeek, you experienced B|X, which is a challenging, fast-paced class that gives you a dose of interval-training along with some accessible elements of CrossFit (again, no barbells). But there's a lot more to BRICK, so we want you to see the gym's expansive space and class offerings.
During our B|X class, we got to use plyo boxes: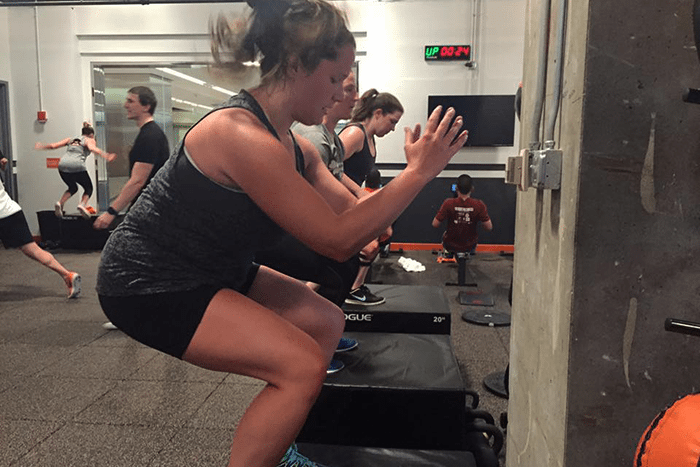 We ran on the freeform treadmills – treadmills that are powered only by the humans on them: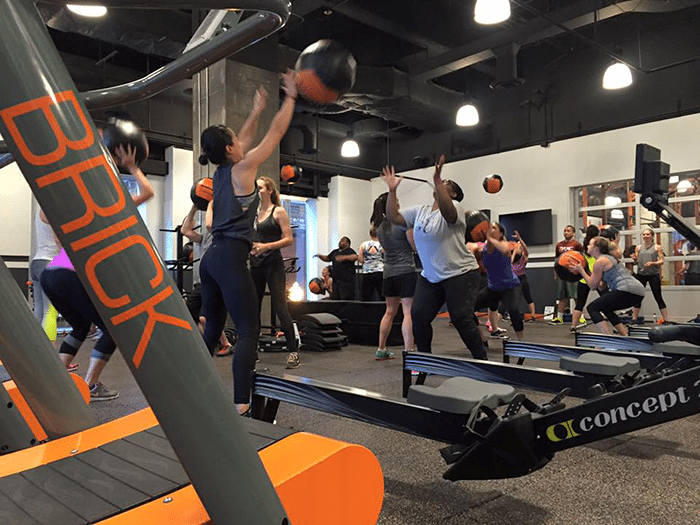 And much, much more.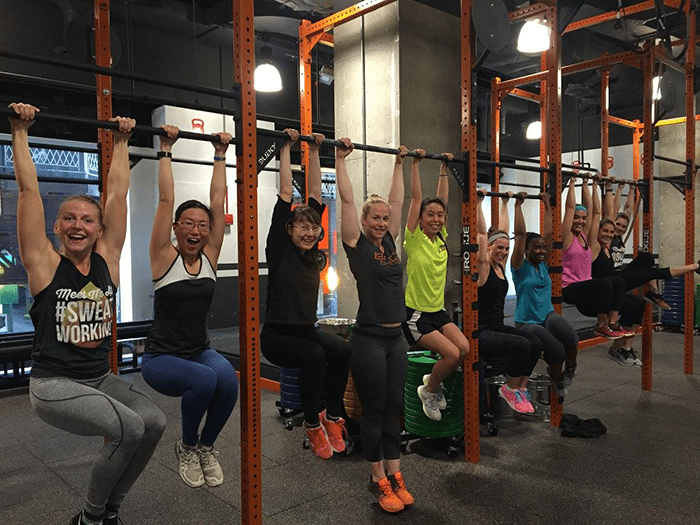 After the workout, we'll finish with mobility work, grab some snacks and go on our way!
You're not going to want to miss this! Grab tickets by clicking below! Remember, if you grab tickets with a friend or two, you get a $5 discount per ticket!