10 Things We Learned From #SweatworkingWeek
The plan for this was in the works for a while and when the date on the calendar finally rolled around, I have to admit, I was a little nervous. As I set up aSweatLife's pop-up banner that I jokingly called my best friend (OK, not so jokingly) for the kick-off class at Equinox Gold Coast, I wondered, "Are these busy Chicagoans going to show up for #SweatworkingWeek?"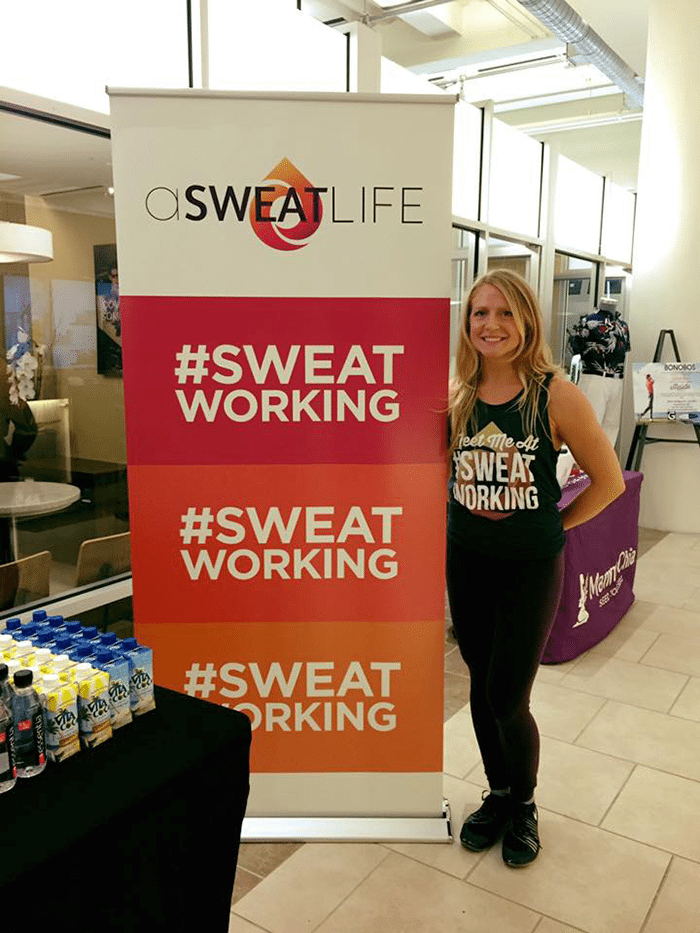 As excited faces rolled in, the answer was a resounding yes. From June 6-12, we saw you show up, get to know each other and put in the effort at 22 different workouts at 18 different gyms across the city of Chicago.
If that sounds like a lot, you're right. But with great effort comes great reward and a lot of hard-earned lessons. Here's what we learned during that week!
1. Chicago is up for a challenge!
Workout after workout, you showed up and sweat it out together. The most amazing thing to watch was you sweaty humans lift each other up as you fought the urge to give the instructor the finger when they told you all you had to do to finish the workout was one more set of burpees.
2. There are 17,000 ways to do a burpee.
We did burpees onto things, attached to things, over things and just plain-old burpees on the ground. There are no words to describe the sheer volume of burpees the Chicago fitness community must endure other than infinity burpees.
3. Turning things into games makes all of this work way more fun.
To guide our journey, we created a #SweatworkingWeek Passport (brought to you by Luna) that outlined the five big tasks that we pushed you sweaty people to do throughout the week:
Rise and shine to take a morning class
Try something new
Sweat somewhere that kind of scares you
Do something you think you should do more of
Meet someone new
These tasks are really what aSweatLife is all about – getting outside of your comfort zone and building community while you're at it.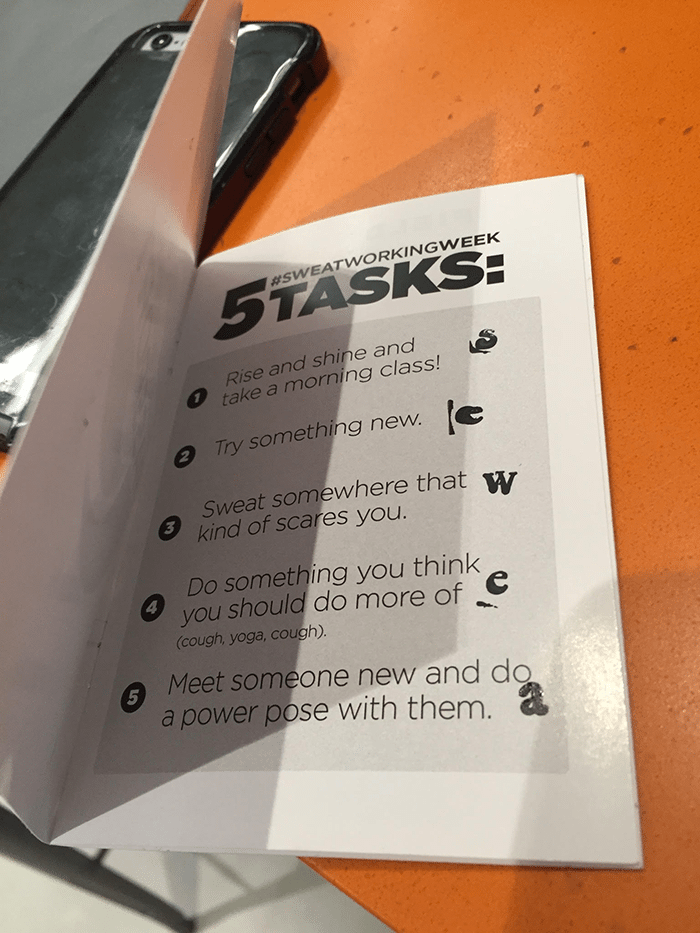 But we weren't the only gamemasters, Equinox's data-driven studio cycling class, ThePursuit kicked off the week with a very sweaty game.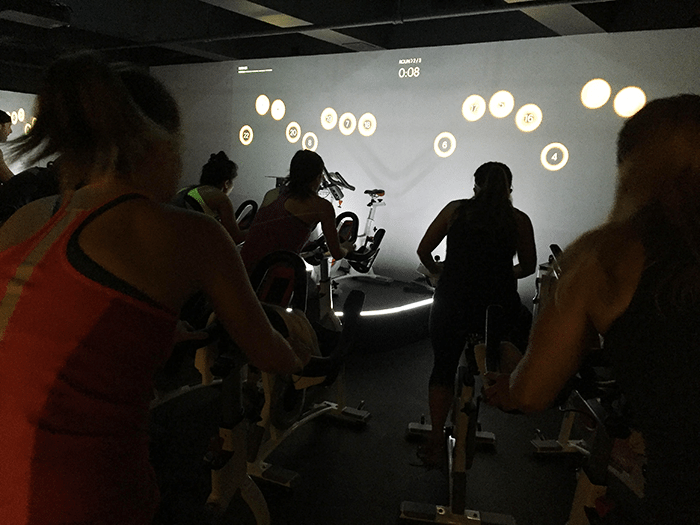 4. There's almost nothing better than a studio dog
Along the way, we met a few mascots with wet noses and adorably snuggly demeanors. At On Your Mark, Emily Hutchins and the trainers she employs dole out tough workouts under the watchful eye of Jack the dog. While we somehow made it out of the week without photos of Jack, you don't have to live without him. You can follow Emily on Instagram where she posts photos of her four-legged buddy.
We also met Yogi the dog who made an appearance at Core Power Yoga. While we forward folded and downward dogged in a heated room, Yogi silently waited for his opportunity to look adorable.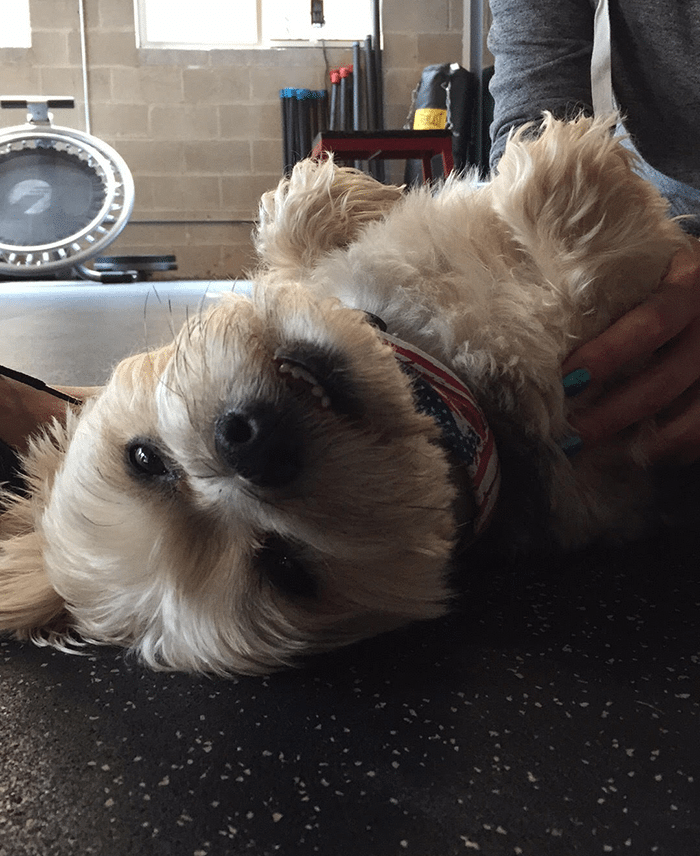 At BRICK, while we were busting our tails in B|X, Penny the baby French Bulldog was wagging hers in her BRICK orange office chair. Because Penny is the boss at BRICK.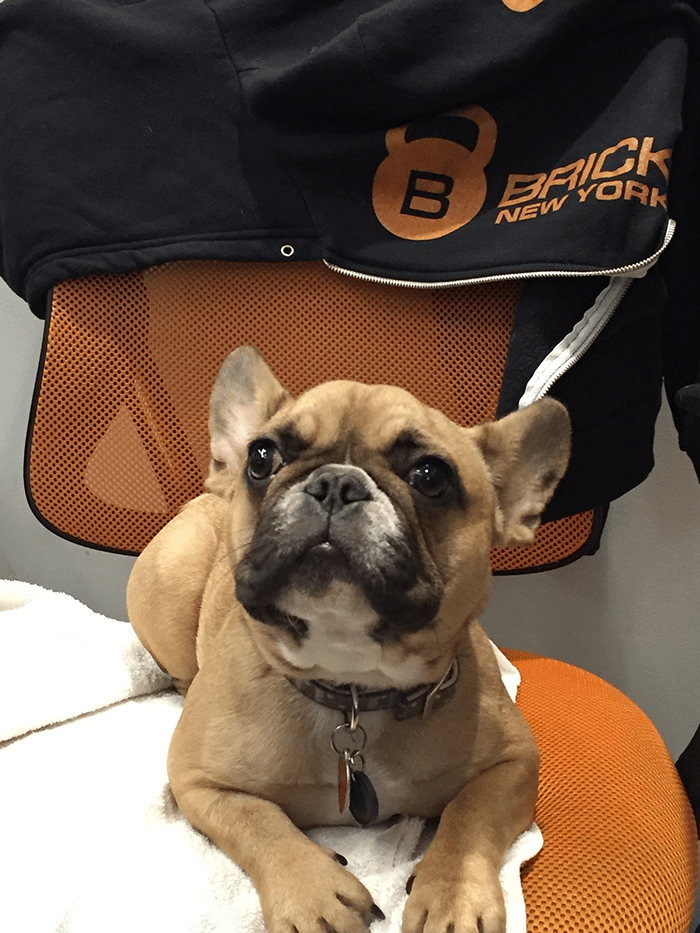 5. No one will ever get enough of Instagramming photos at AIR
Just walking in the door at AIR, you know that you'll need to snap an Instagram. You learn tricks, turn up-side-down and show the world. It's the only option.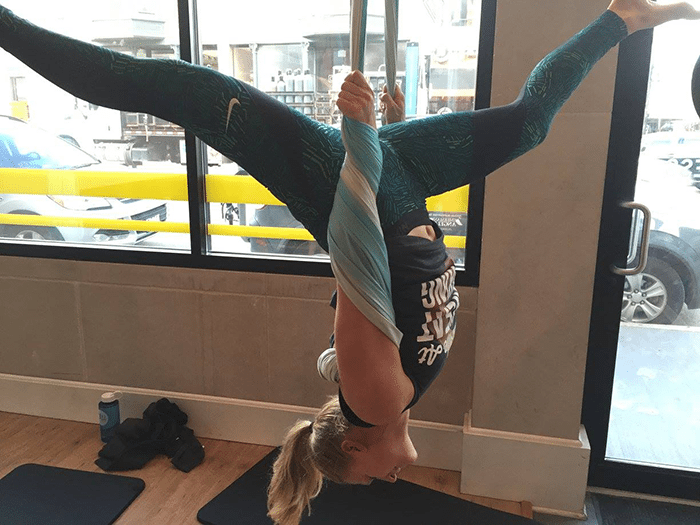 6. Nothing can stop #SweatworkingWeek hunger, but a couple of things can help
With as much activity as we went through – some sweaty crazies pulled two-a-days – suddenly, it became really apparent why athletes constantly talk about what they eat. They're always hungry.
Luckily, we had some snacks with us everywhere we went including Luna Bars, Mamma Chia and Skinny Pop popcorn. We washed it all down with our supply of Essentia Water and Vita Coco.
7. Boxing is the perfect date night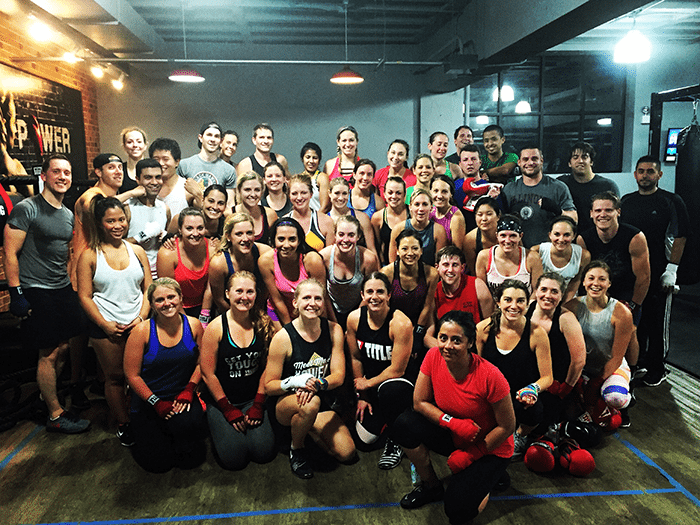 We had the most men make their way to a #Sweatworking class during our #SweatworkingWeek event at Title Boxing Club in Lincoln Park. Turns out throwing your weight into a heavy bag is the perfect prelude to a romantic evening.
8. The sandbell is a universally fun and interesting fitness prop
In our segment on Good Day Chicago (you can see a Facebook Live video here, but not the actual segment) the good folks at Good Day Chicago asked no less than three times what it was and how it would be used and I'm pretty sure it was just so they could play with it.
We ended up tossing the sandbell back and forth probably 30 times.
This effect could be felt in any class where we could find the tool.
9. SpotHero saves lives
I needed a lot more stuff than my normal Nike backpack and lunchbox bag-lady lifestyle, which meant that I lived out of my car for #SweatworkingWeek.
When you drive a car into Chicago's loop, things get dicey. Last minute, before our BRICK workout Monday night, I downloaded SpotHero and everything changed. I parked a block away for $10 for three hours, which is basically free parking in the loop.
10. When you wear the same shirt for a week, you need to explain that you have several.
This shirt is clean. I swear. Or at least it started as clean at the beginning of the day.
Monday: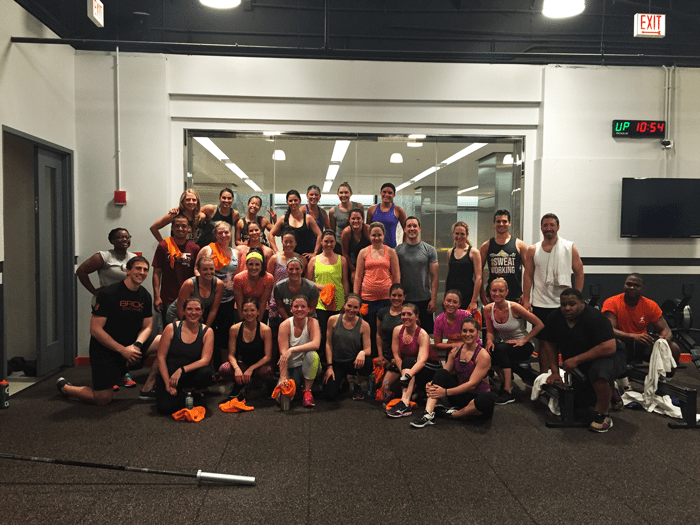 Tuesday: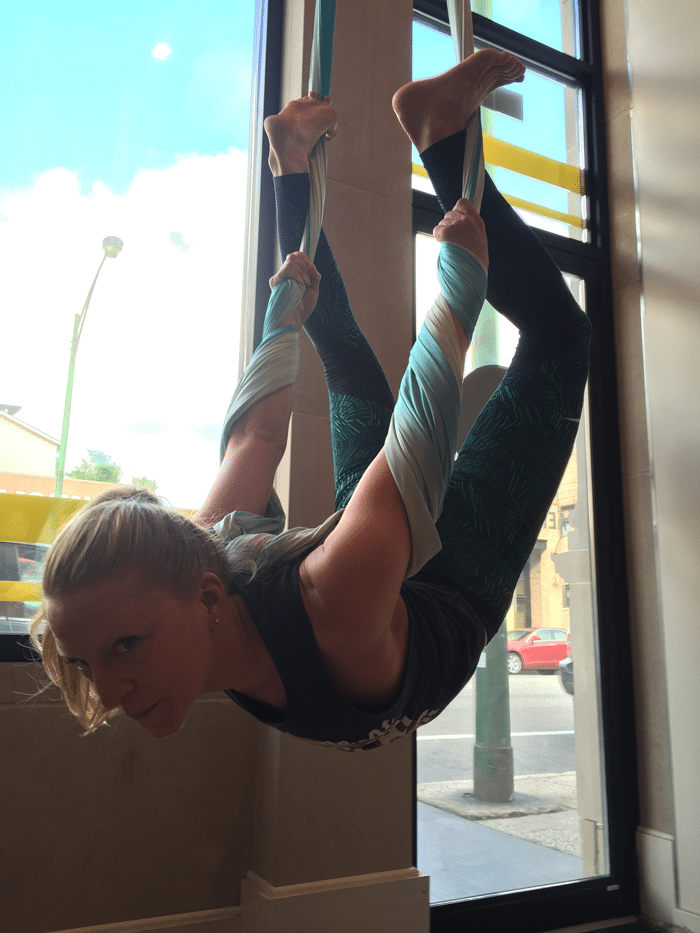 Wednesday: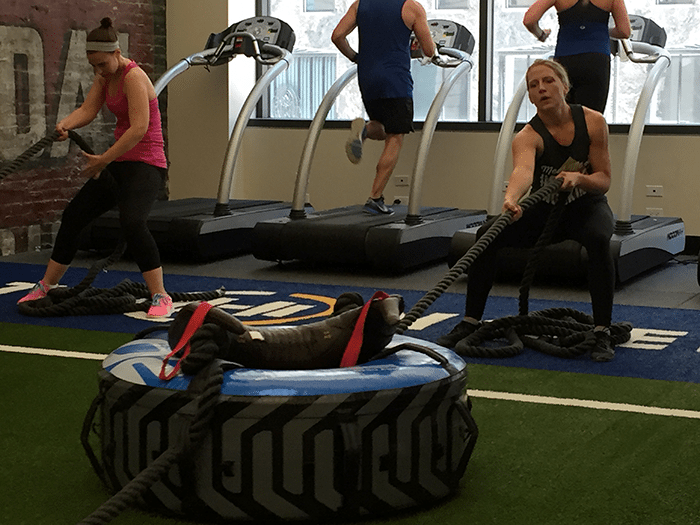 Thursday: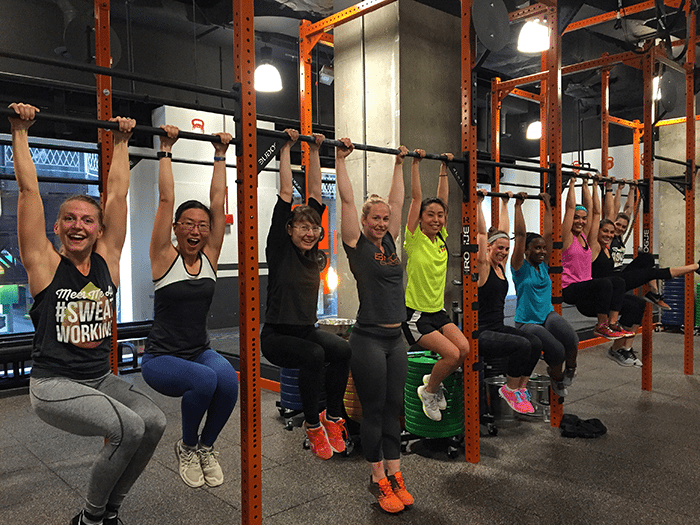 Friday: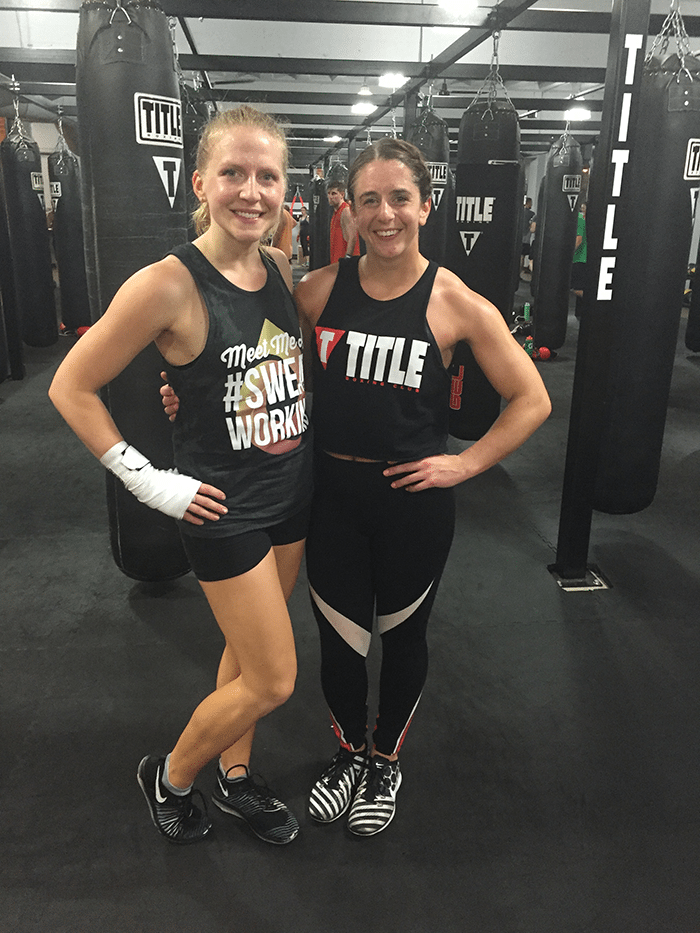 Saturday: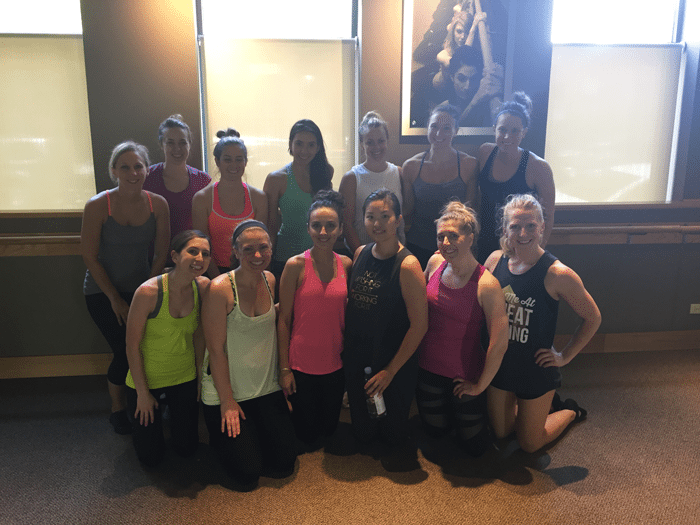 Sunday: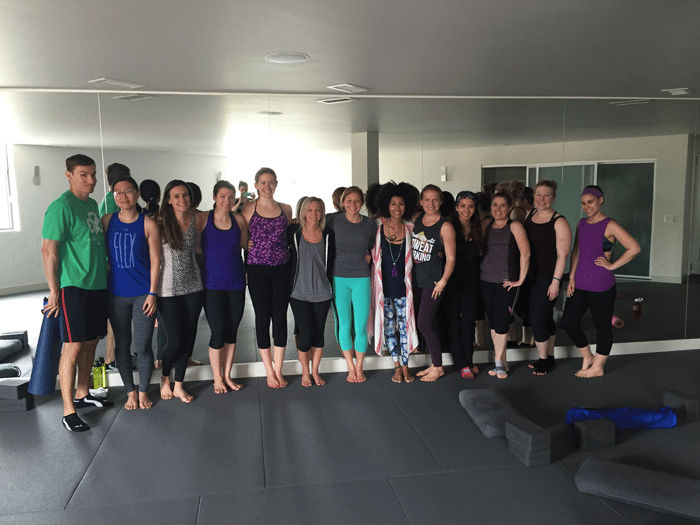 11. (Bonus) Everything is better with friends.
Let us know!
Did this post help you get closer to achieving one of your goals?