Fit City Guide: Charlotte, North Carolina
Charlotte, North Carolina, my home town, is the second fastest growing big city in the country. So it's no shocker that since I moved to Chicago two years ago, it seems like everything has changed – and then changed again. I've known the town to be where I made my first friends in elementary school, took dance lessons and went to youth group growing up. When I go home to visit, I spend most of the time actually at home with family (and at yoga, because, well, you'll see). I never sought out what else the fitness world has to offer in Charlotte the way that I do in Chicago until this past week.
What better way to spend some vacation time than checking out my home town through a whole different lens? And since Charlotte's one of the fastest growing cities and a popular place to travel to for business, why not share my findings with you all? Here's the low-down on what I found over the course of a week.
Boot Camp: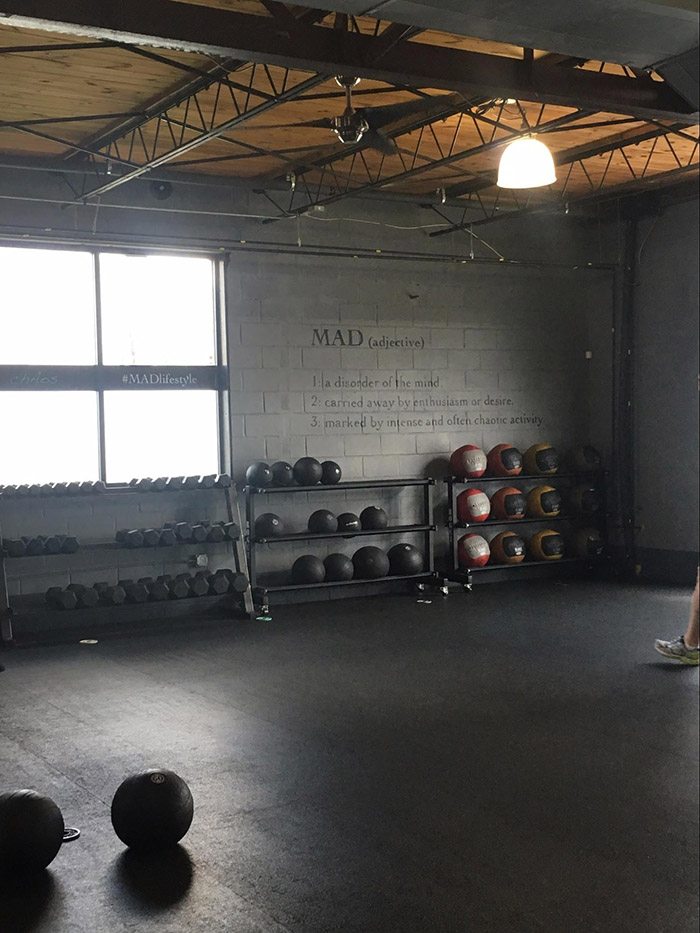 MADabolic is a strength and endurance-focused program-style gym. I stepped into the gym thinking I would find a type of CrossFit workout. Instead, I was thrown into a circuit that was part of their Momentum day. I quickly learned that each workout is part of a larger program that focuses on momentum, speed and power or durability.
The most impressive thing I found about this gym is the attention to the warm up at the beginning of class and to form throughout. We spent at least seven minutes warming up, performing dynamic mobility exercises. I felt very loose and ready for the workout, and I so appreciated that. The workout itself was killer but went by so fast after we spent the time warming up. This gym has a newbie pass, $10 for 10 consecutive days to start out, so it's a great place for a trial run.
STAX Bootcamp touts itself as Charlotte's biggest and best fitness boot camp, and came about because, as one of the lead trainers Emily Watson puts it, STAX wanted to make Charlotte the fittest city in the world. This free 60-minute workout is offered on Mondays and Wednesdays, and the CrossFit gym that puts it on can host up to 500 people each night. The workouts consist of sprints, bodyweight strength movements – push-ups, air squats, burpees and sit-ups- as well as core work. And did I mention it's free?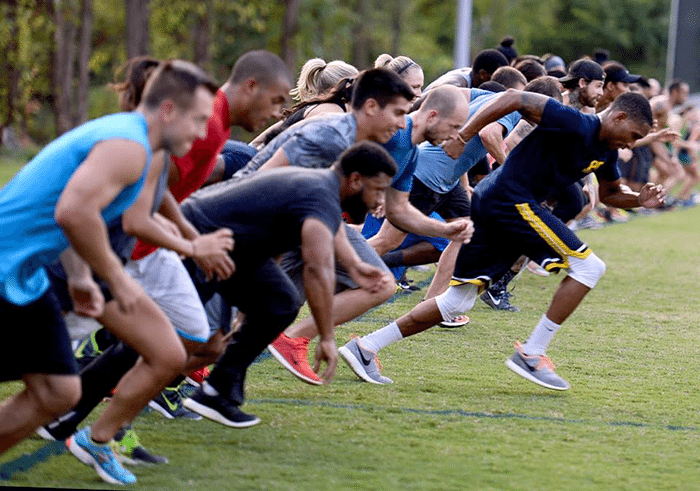 (Photo used with permission from STAX)
Trails: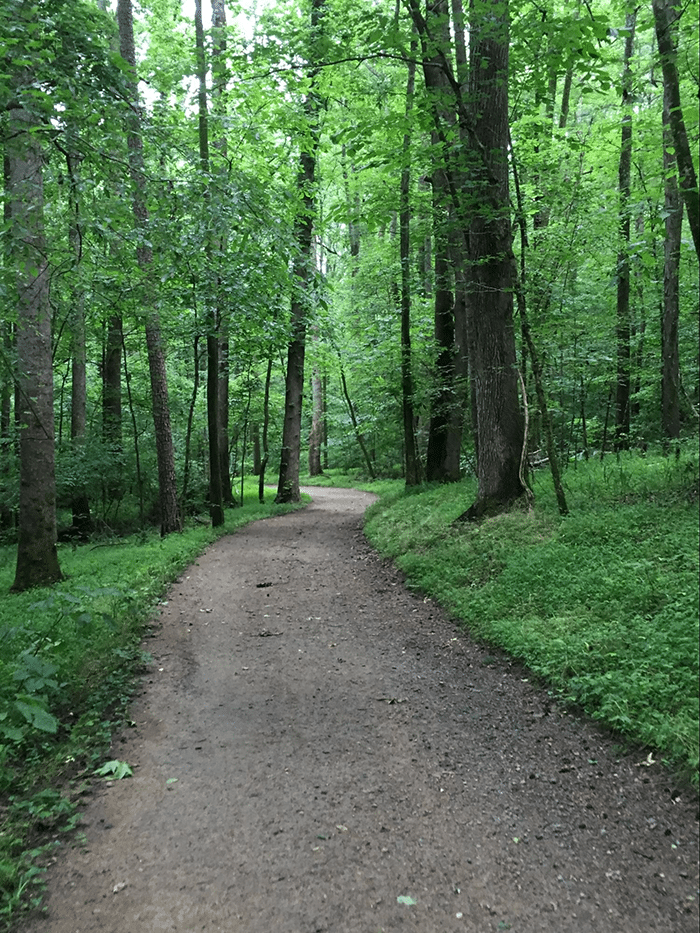 Throughout Charlotte, there are 37 miles of developed and 150 miles of undeveloped greenways. I jogged along two of them, and was so impressed with how well preserved and easily accessible they were. On both routes, I felt like I stepped away from the city and into an oasis.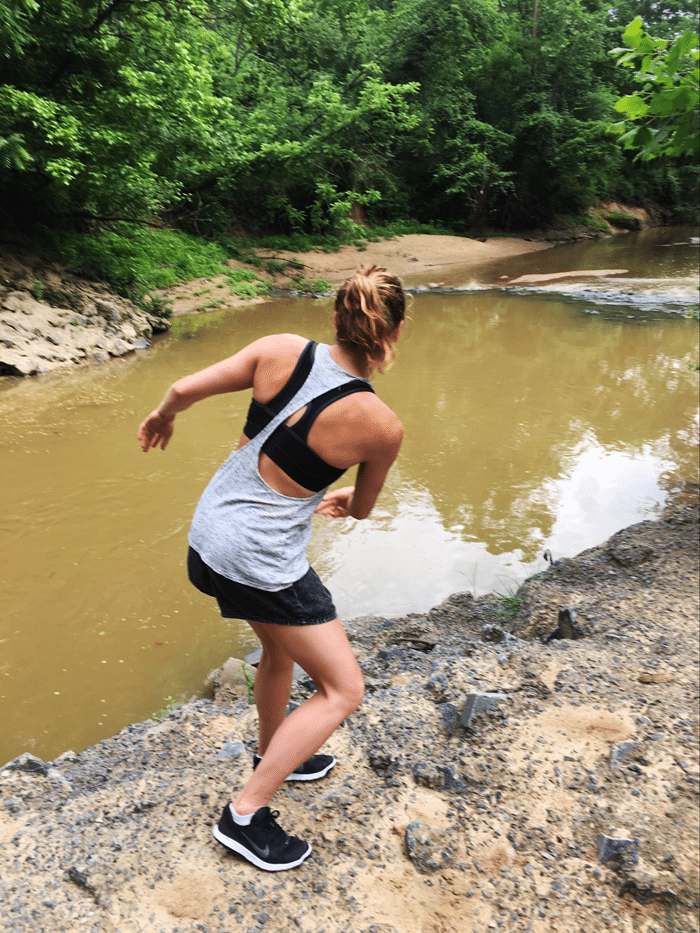 The Upper McAlpine Creek Greenway felt like a forest. Deer run freely, you can't hear sounds of the city and it winds through multiple fields and rivers, giving visitors tons of places to picnic and hang out.
The Little Sugar Creek Greenway is more groomed, but wraps around downtown and provides an amazing alternative transportation path for people through downtown and some nearby neighborhoods.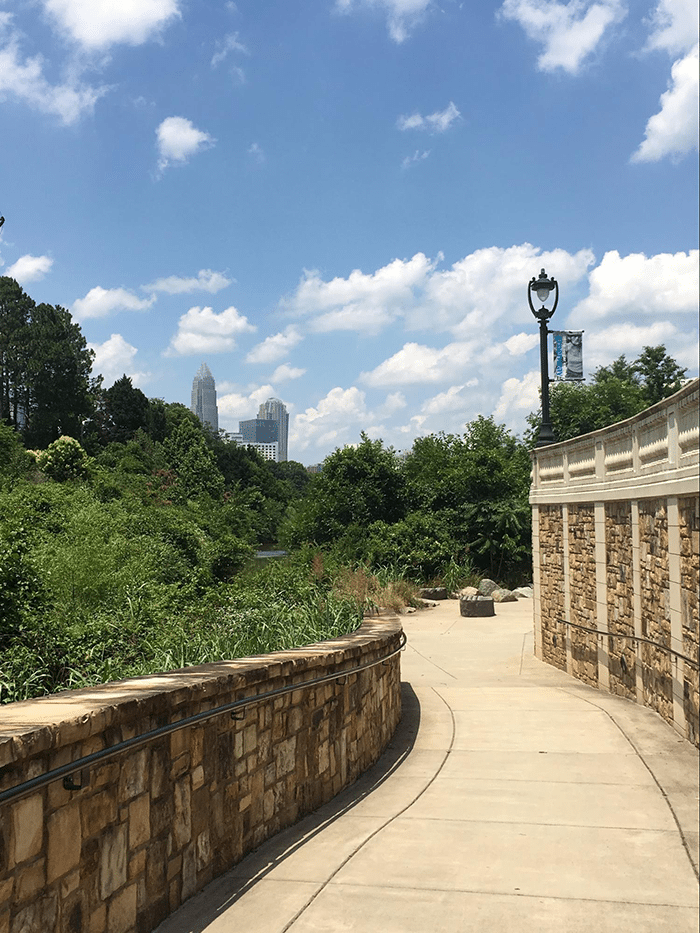 Brewery Runs
There are a few different running clubs around Charlotte, but during the summer one of my favorite runs to tag along with is the NoDa Brewery Run. Starting at the NoDa Taproom on North Davidson Street, you can run or walk a one-, three- or five-mile route every Wednesday night, rain or shine. The event is filled with families, couples, friends and dogs, and it all ends back at the brewery where you can grab a drink and relax outside.
Pilates:
At CORE•OLOGY in North Davidson, you'll find the cutest place ever to work out. This Megaformer pilates studio is located in a renovated cottage with a space for yoga outside during the summer, and an in-house smoothie bar with accompanying seating area to relax after class.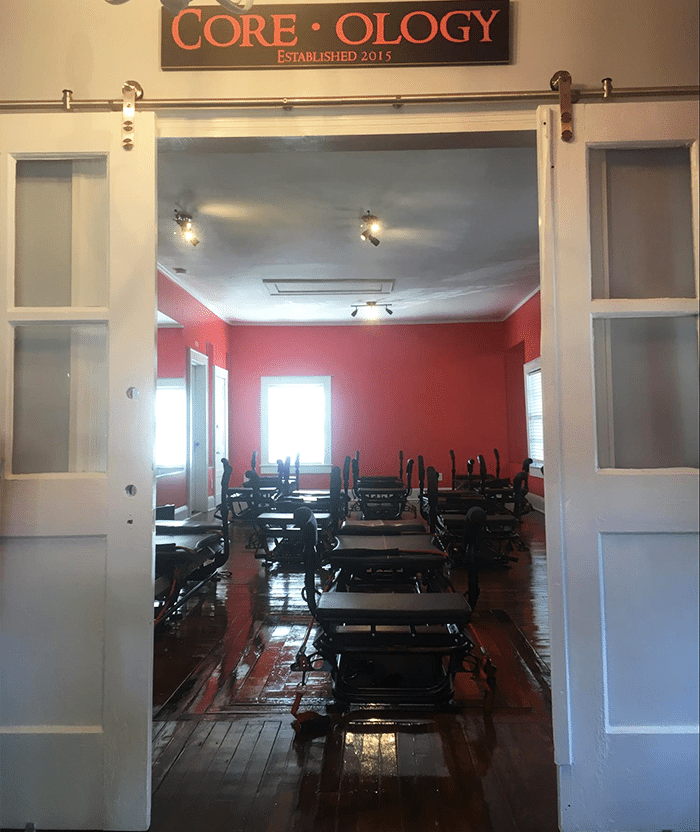 I did say Megaformer, not just reformer, and that's exactly what it is. Developed for the Lagree Fitness technique, this machine allows for much higher intensity workouts than a pilates reformer. The class might be low impact, but it literally left my legs quivering as I exited the building. The very first thing we did was a plank on the megaformer that had me shaking in less than 30 seconds. But the instructor led us through at least five different kinds of planks back to back, and that was just the warm up.
If you're into pilates but want to try something new, a class on a Megaformer, I learned, is some next-level s***. Also, if you need a refresher course on reformer pilates in general, we've got you covered.
Yoga:
The good news about wanting to take a yoga class if you're visiting Charlotte is that you pretty much can't go wrong; the bad news about wanting to take a yoga class if you're visiting Charlotte is that there isn't enough time to experience it all. I'm astounded how fast the yoga scene has grown since I lived here.
Y2 Yoga recently finished an expansion project, making this 12,000+ square foot space one of the largest studios on the east coast. Every instructor brings something unique to the table, but the format is a set structure to a certain extent. You'll flow through a sequence of postures (sometimes once, sometimes twice, sometimes three times) in a room heated to from 98-100 degrees, with humidity of 50 to 60 percent. You can also expect to do core exercises and backbends between practicing inversions with some funky transitions peppered in. During savasana, you'll experience the sweet, sweet joy of a cold lavender towel.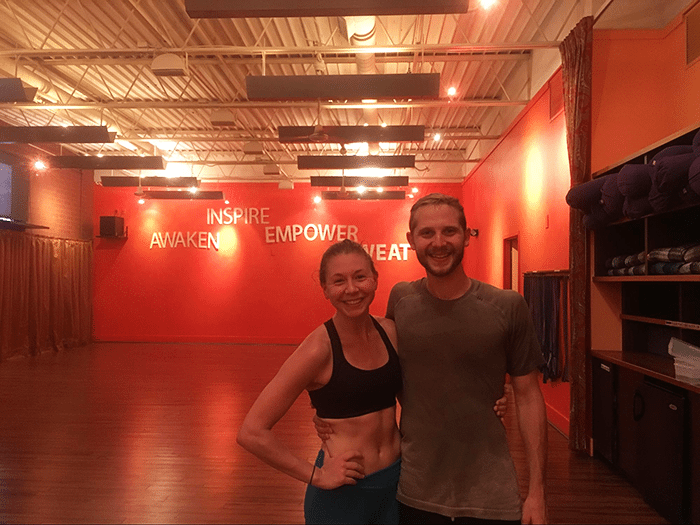 YogaOne is a Baptiste affiliate studio, meaning that it is firmly rooted in the Baptiste lineage of yoga. The studio space filled my heart with joy when I walked in. The huge, non-mirrored room is bright and inviting. You focus on your breath instead of music as the instructor leads you through a "Journey Into Power" (Baptiste signature sequence) flow. And it wasn't the worst thing in the world to have a friend and fellow yoga teacher providing extra hands-on assists for the class throughout the entire 60-minute practice.
Other studios I've visited in the past are Be Yoga, Charlotte Yoga and Yoga Shala.
Ever visited Charlotte and tried out a fun workout? I always love to hear when folks are visiting my neck of the woods.