#Sweatworking at Nike+ Chicago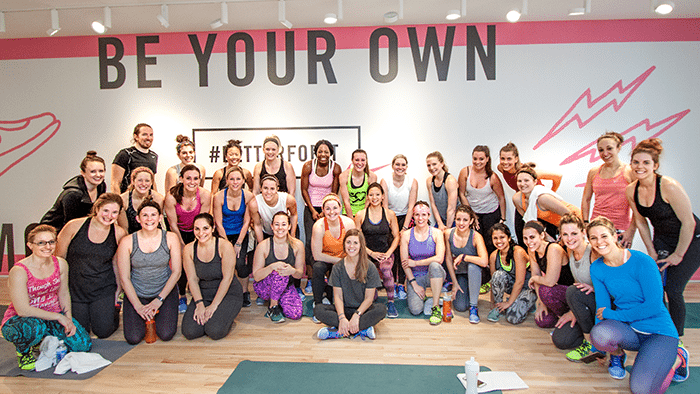 Being a Nike trainer comes with its perks. aSweatLife's complimentary Sweatworking workout with Nike was one of them. We came in and took over the studio just down the street from Nike Chicago at 675 N. Michigan to get in a sweat before taking on Saturday.
A lot of this eager group was made up of members of the winning team from our Dry Triathlon at Equinox, but everyone was excited to get a workout in, whether they won their spot or not or grabbed it before the event filled.
With that, we grabbed a mat and started the show, which coincidentally kicked off with a viewing of the first episode of Nike's original series Margot vs. Lily, which is a series of short videos that are adorable and funny.
Kathy from Nike's digital team explained what one MVP would take home, the Nike Dry-Fit Knit Half-Zip featured in the first Margot vs Lily episode. I got to choose the MVP, which was a big responsibility that I did NOT take lightly.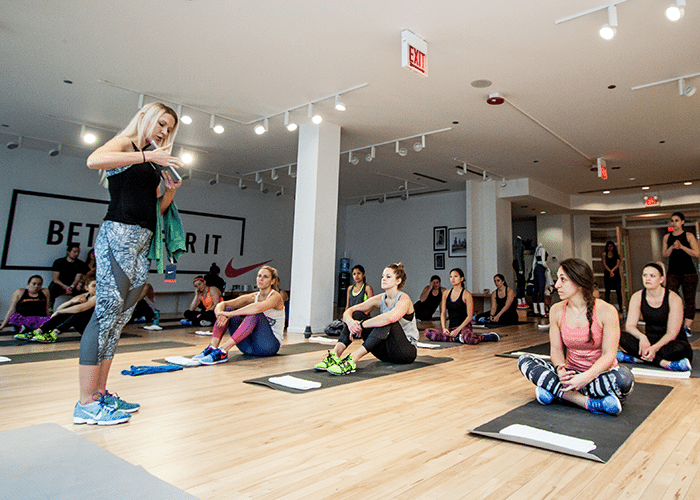 Before we sweat it out, we mixed and mingled.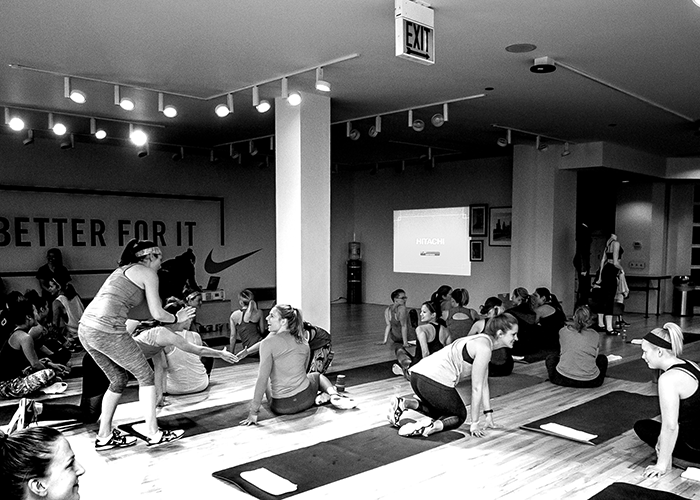 After getting to know our new friends, we got to work. And, lucky for me, I got to lead the workout.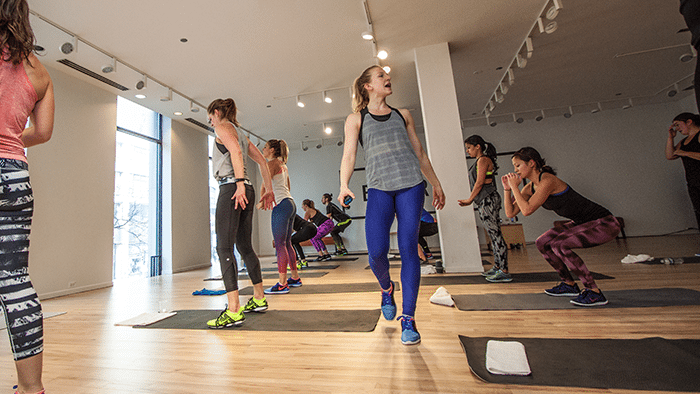 We did a version of the featured N+TC workout of the week, Circuit Breaker, which included some plies. You don't have to be a ballerina to enjoy that burn.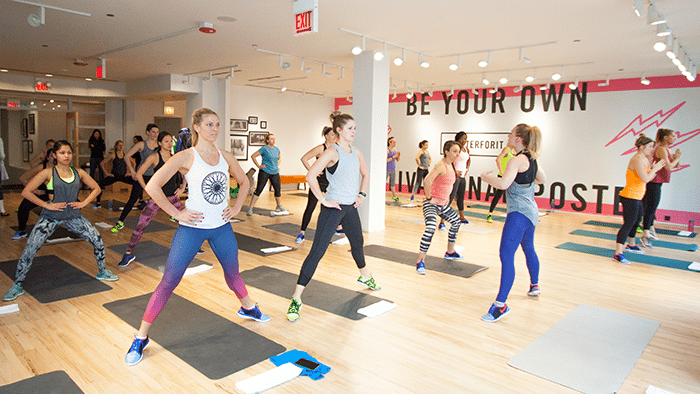 We pushed on, working from head to toe with moves like squat jumps, push-ups, lunges, planks, quick feet and, of course, burpees.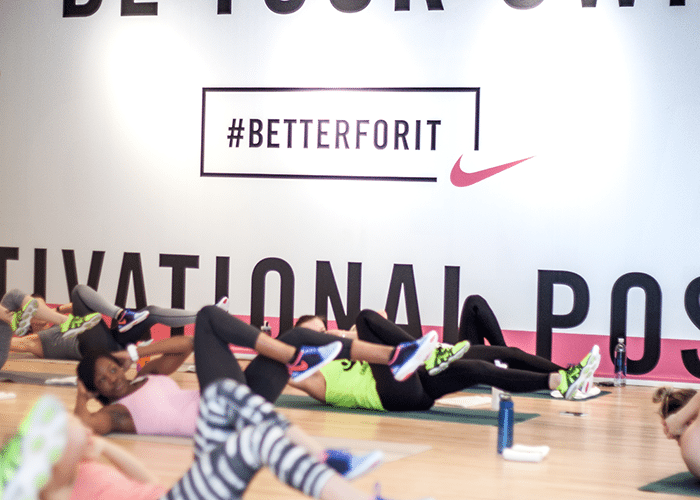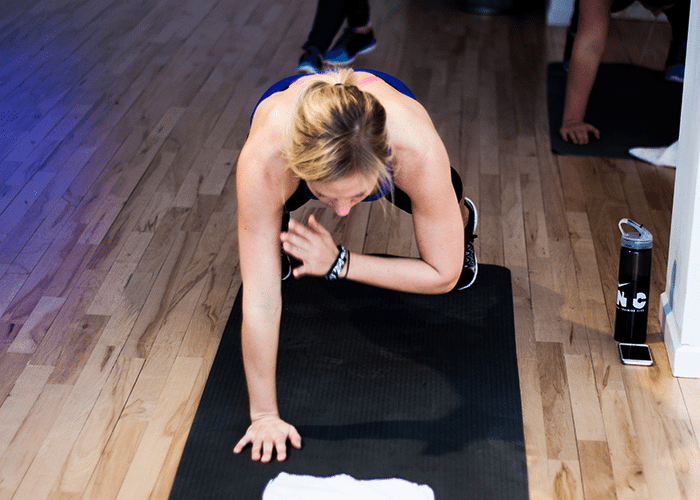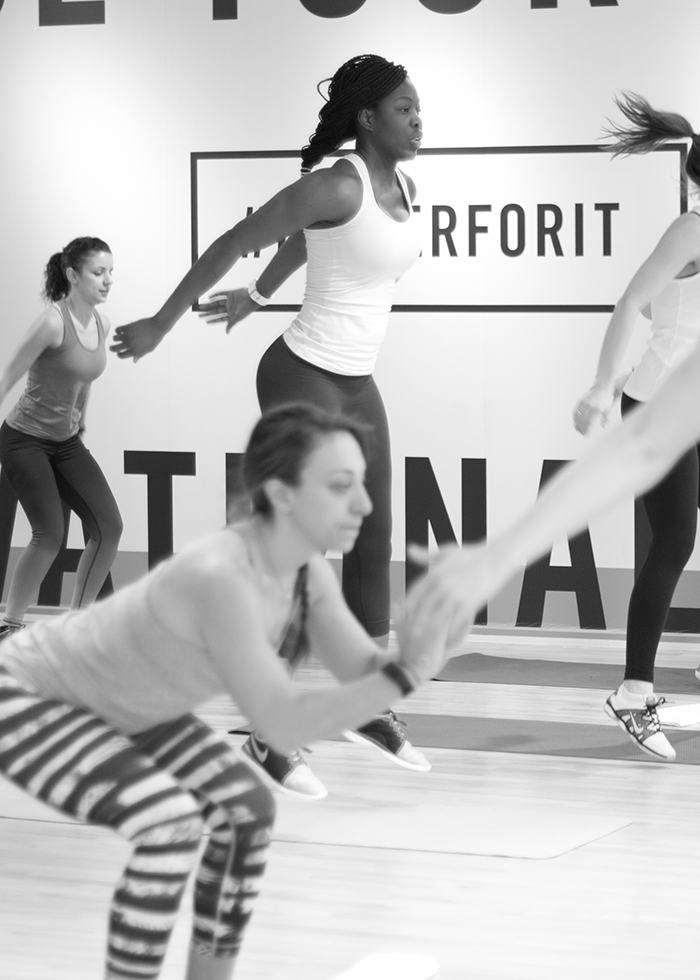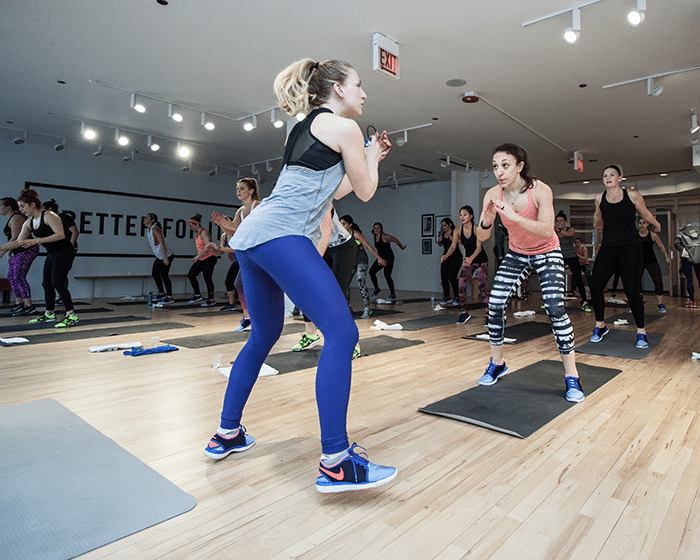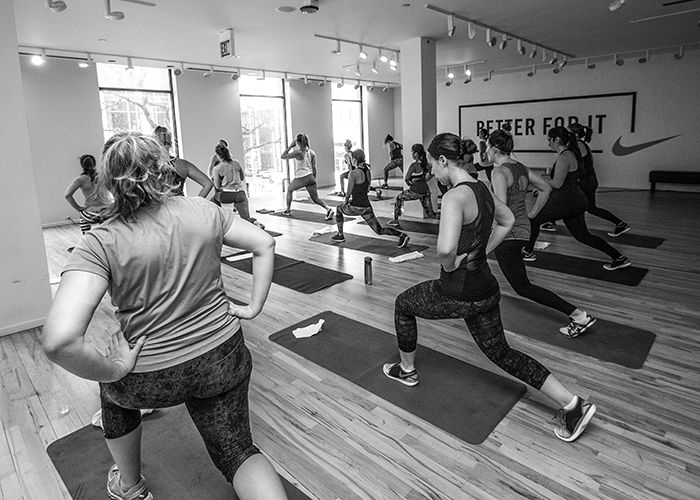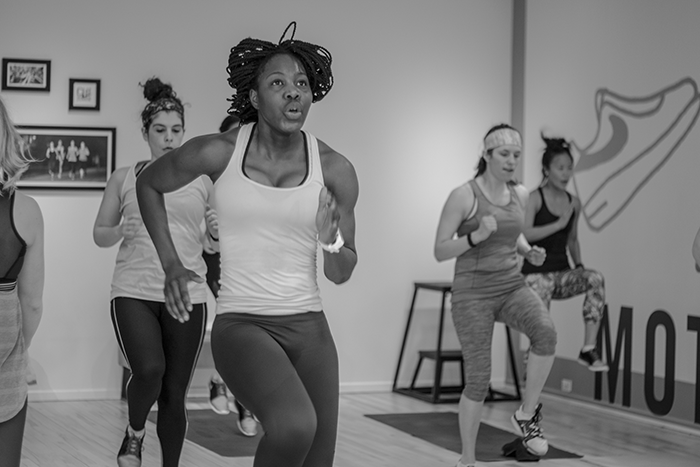 After 45 minutes of hard work, Jess stole the show and took home the MVP prize.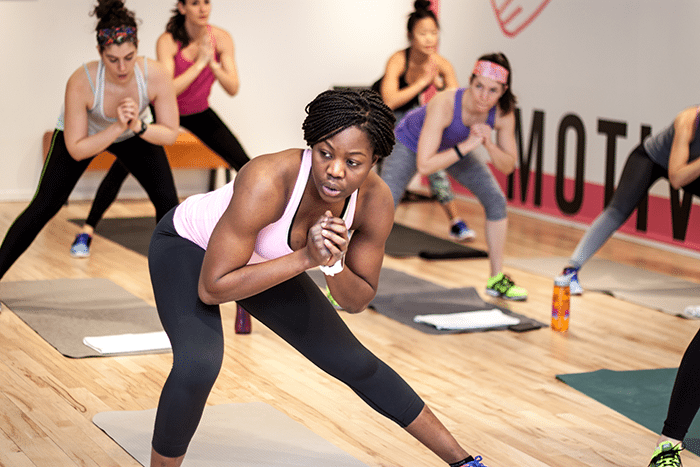 Afterwards, we sipped on some Protein Bar smoothies. After carefully perusing the menu of delicious blended drinks, we selected the Avo-Matcha smoothie mostly based on Kelly's enlightening post on Matcha.
Sad you missed this one? Workouts with Nike are always complimentary. You can experience a variety of classes – from yoga to barre to Train Chicago to special events – by signing up at Nike.com/Chicago.
Want to be a part of #Sweatworking? Make sure to subscribe to our email list to get info first.