Taking #Sweatworking to The Bar Method Chicago
The Bar Method, one of the earliest names to the barre scene in the United States, prides itself on the form and function of the exercises students do in class. Never was this more obvious than at our two #Sweatworking events there, August 20 and 27.
In each class we took over for #Sweatworking, class sizes were kept small and students were under the watchful eye of the main instructor as well as two other instructors who had the primary job of watching and correcting form in class.
At #Sweatworking, at least half of the attendees are new to class, so this hands-on attention was welcomed by the newbies. We work with our studio partners, like The Bar Method, to create an experience that isn't intimidating, so walking in for the first time is a lot less scary.
August 20, we took over The Bar Method's Loop studio to do just that. After some general horseplay and hanging around … we grabbed a spot at the barre and prepared for class.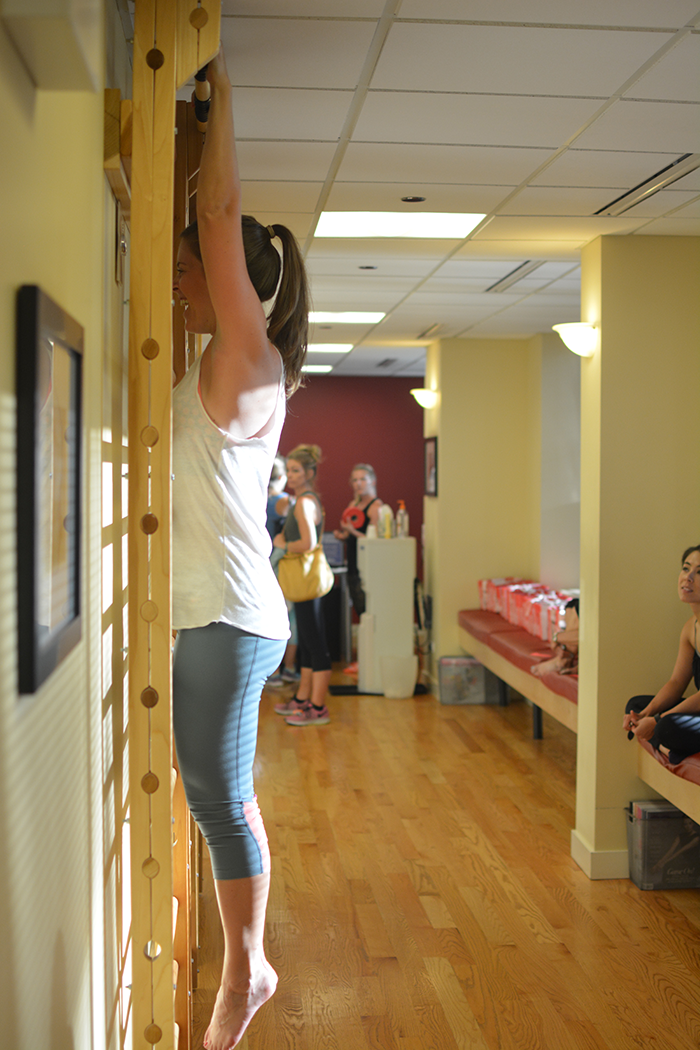 Before launching into the hour-long workout, barre-flies introduced themselves to some new friends at the event. Confession: this is always my favorite moment at #Sweatworking. The room is abuzz and everyone is smiling.  How can you not get warm fuzzies?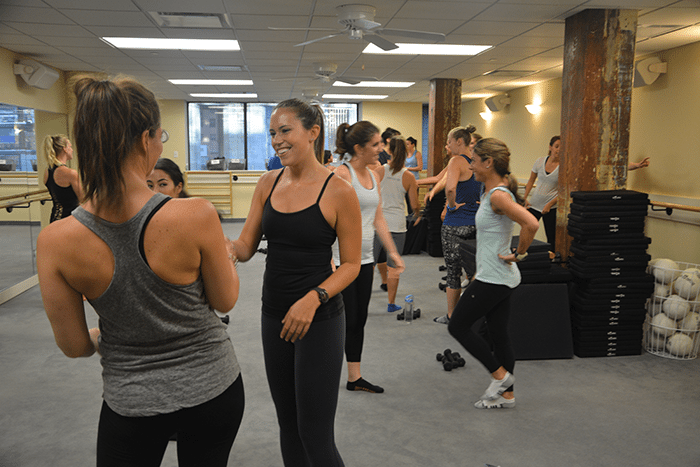 But all warm fuzzies and no burn would just be networking, so we got right to the sweat.
Attendees worked head-to-toe, doing some barre favorites like calf raises, thigh dancing and more.
At the end of each section of class – like abs, arms and thighs – the group got in a great stretch.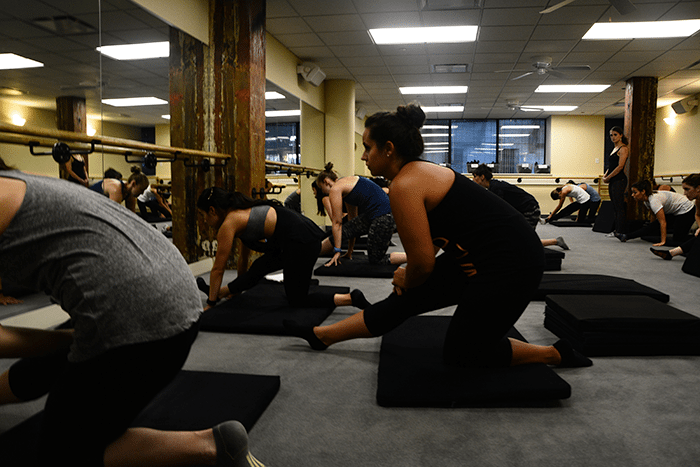 Afterwards everyone picked up their goody bags packed with snacks and goodies from Mama Chia, LUNA Bars, Vita Coco, Delos Wellness, The Bar Method, Social Enjoyments, European Wax Center and more.
If that wasn't enough, Snap Kitchen was in the house with snacks and gifted all attendees with a coupon good for a complimentary grab-and-go meal and juice of their choosing. Delos Wellness helped attendees work through pain with treatments.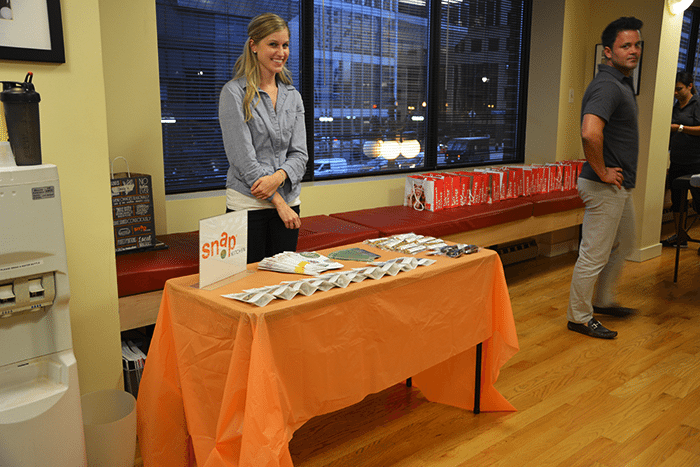 After everyone's muscles were done shaking, we crouched down for one more little squat in a group photo.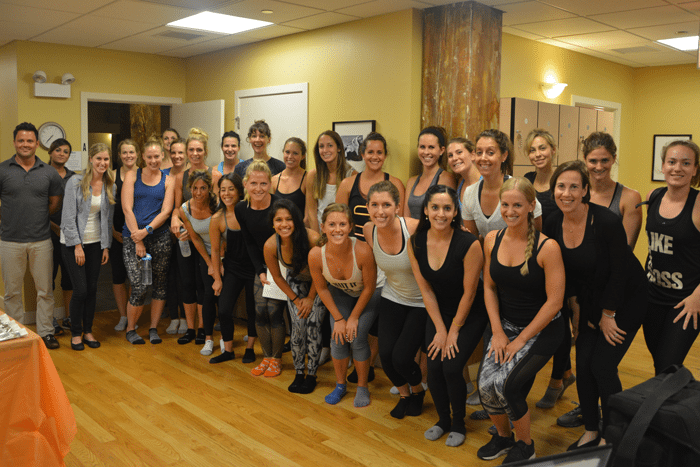 To accommodate all of the eager Sweatworkers, we hosted #Sweatworking again at The Bar Method Gold Coast.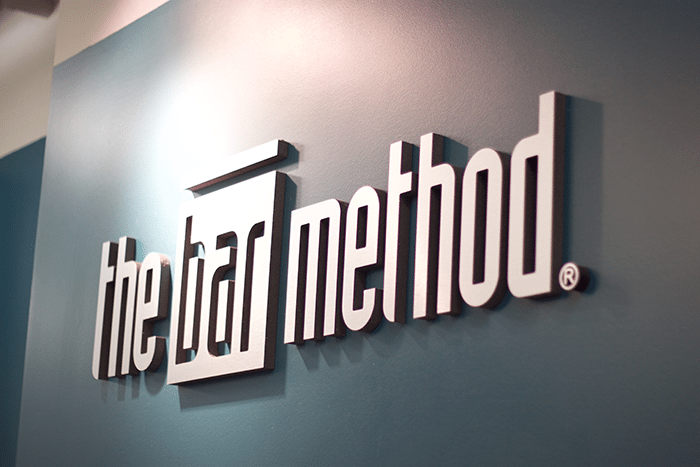 Packing the house again, Gold Coast showed the all-female group a sweaty time (sorry, gents, we'll get you next month at Brooklyn Boulders).
The part that always surprises newcomers to The Bar Method's classes is that push-ups are front-and-center. "Drop and give me ten good push-ups" isn't a phrase lost on this format's regulars.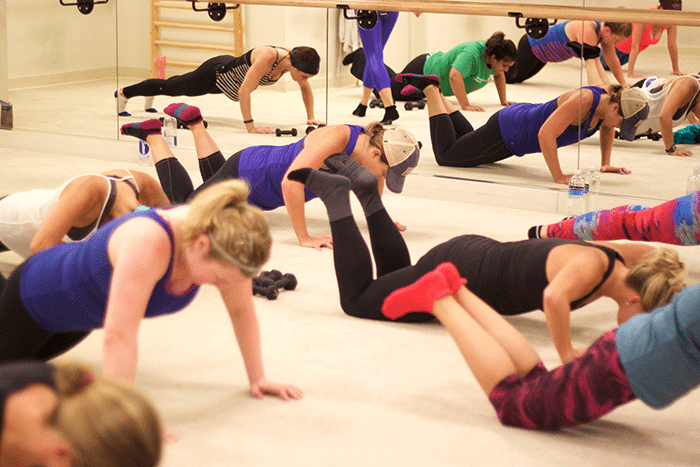 Attendees got their share of thigh-shaking fun with thigh dancing.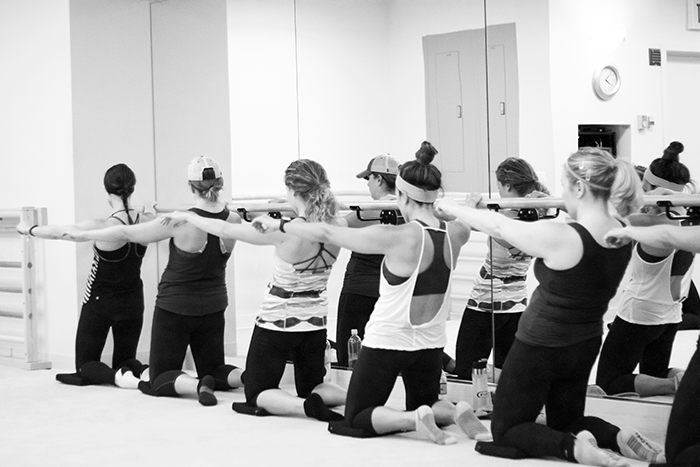 Everyone left with a six-pack. Just kidding. But they did work their abs.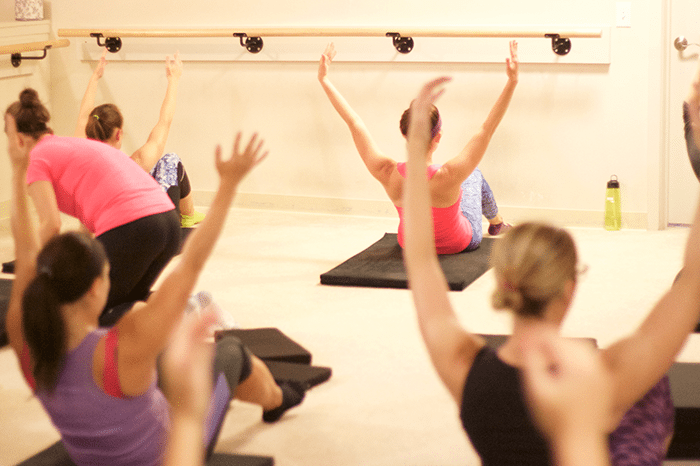 When the post-workout portion of the evening started, sweatworkers grabbed goodies from Mama Chia, LUNA Bars, Vita Coco, Delos Wellness and The Bar Method while sipping cocktails from Ty Ku.
As a special treat, Rikita Kapadia, CEO and founder of Cocovit – a coconut oil that is completely raw and untouched by heat – mixed scrubs made from Cocovit and exfoliants like coffee and sugar.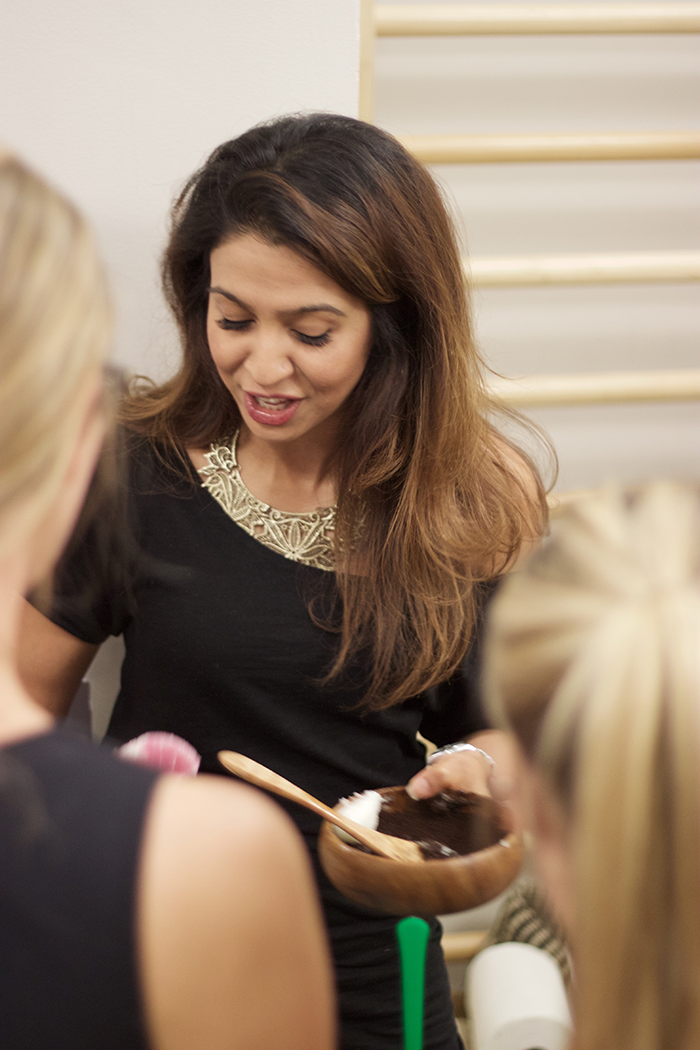 #obsessed.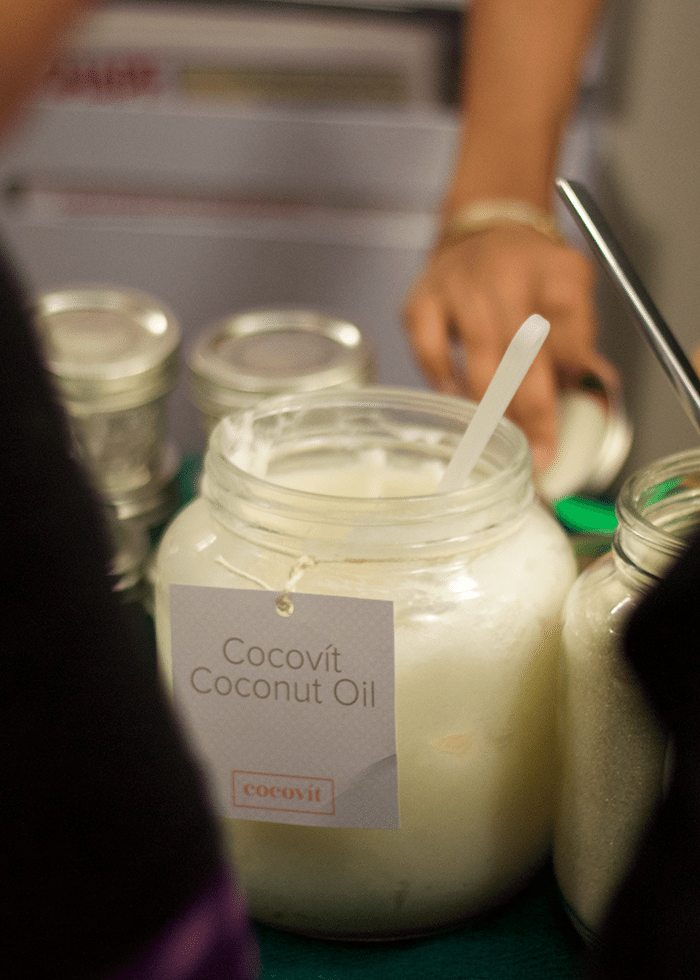 Maybe it was all of the form correction, but everyone's posture in the group photo is superb.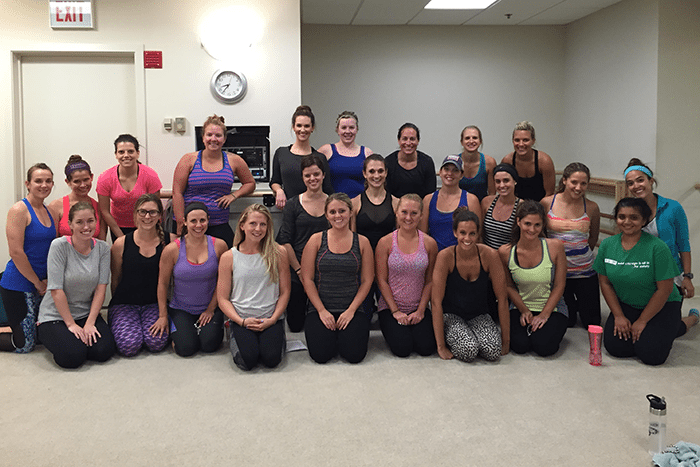 Want to join in on our favorite monthly way to sweat? Keep up-to-date on #Sweatworking right here by hitting subscribe. You can find us at Brooklyn Boulders September 22. The event is sold out, but you can grab a spot on the waitlist!