#Sweatworking is Working Out at the Chicago Athletic Association Hotel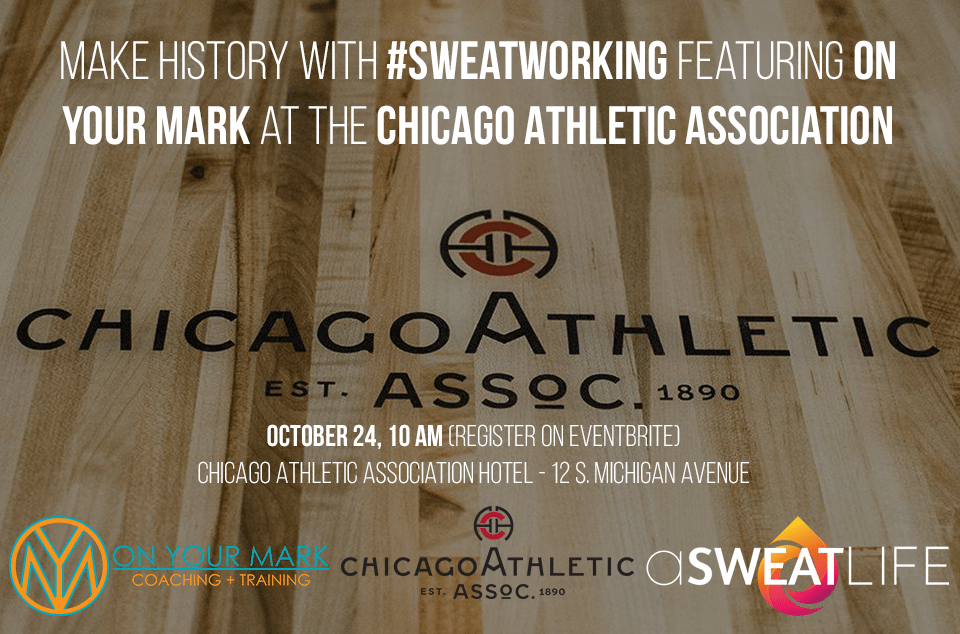 The Chicago Athletic Association sits at the intersection of Madison and Michigan Avenue, and for much of its history, it was only open to a select few Chicagoans. After sitting vacant for decades, the hotel was painstakingly restored, with care going into every detail within the enormous space. No piece of the hotel's history was left unused or unloved.
The best part? This space is now open and welcomes the public to come in, relax and enjoy the large, leather chairs, the bar reminiscent of a speakeasy, some of the tastiest food in the city and arguably the best view you'll find of Millennium Park.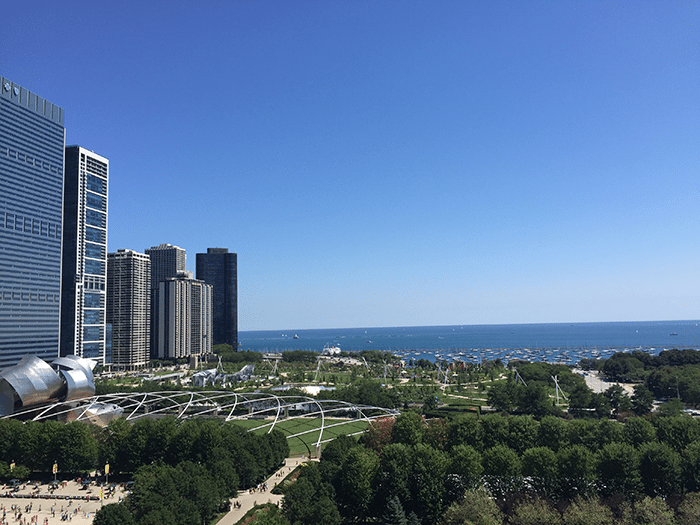 Oh, and there's free Wi-Fi.
Within the hotel are spaces like a gymnasium and a pool that are being restored and reused in different ways. When I took a sneak-peak tour and walked into the gymnasium, I almost fainted due to the overwhelming desire to host a #Sweatworking event there. It was either that or the freshly varnished floors.
Thanks to The Chicago Athletic Association's partnership with On Your Mark Coaching and Training – one of my favorite gyms owned by one of my favorite trainers, Emily Hutchins – we're taking #Sweatworking to the CAA.
I want you to experience this breathtaking piece of history with a big, beautiful one-of-a-kind gymnasium at its heart.
We'll spend the first hour working out with Emily. Just look at her – she's not even afraid of oncoming traffic.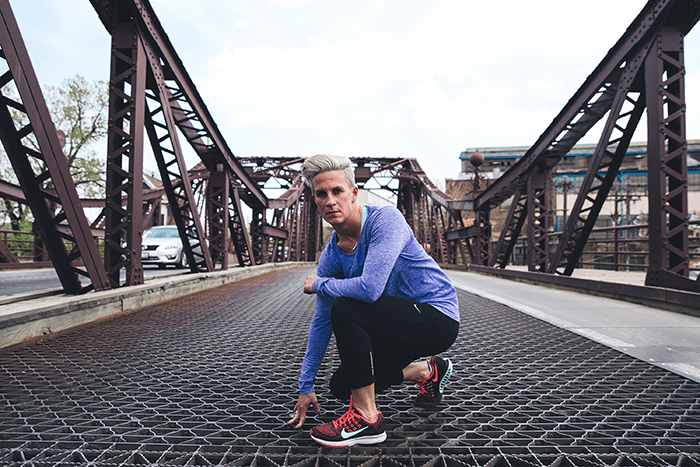 Emily is going to take this record-setting #Sweatworking group of 100 people through a workout that will give you a taste of what you'll find at On Your Mark. She's also going to crack hilarious jokes. #Trainercrush.
Just like all of our #Sweatworking events, we're not going to stop at just a workout. We want you to grab a friend and come prepared to make some new buddies, eat some healthy snacks, have a beverage and laugh at Emily's jokes (not optional).
When: October 24 at 10 am
Where: The Chicago Athletic Association Hotel at 12 S. Michigan Avenue
Why: We're going big to celebrate the opening of this historic space with that largest #Sweatworking we've ever done. Won't you join us for a little sweat and a little brunch?
How do I register? Just click over here!