#Sweatworking Goes to The Bar Method Twice in August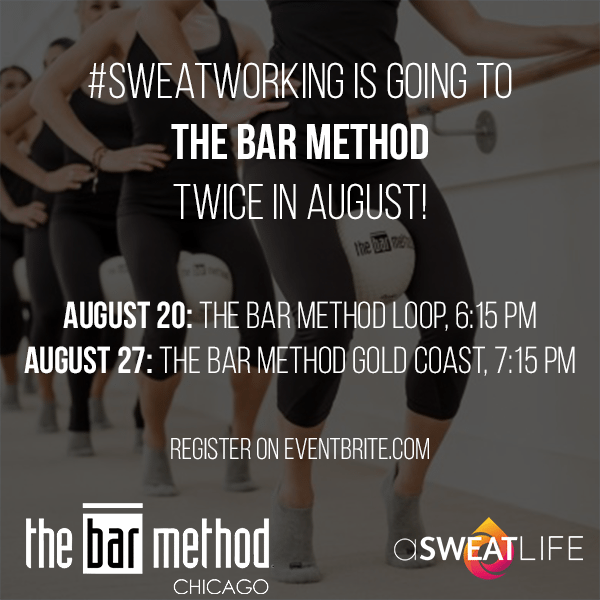 (Sign up for August 20 in the Loop here and August 27 at the Gold Coast location here)
In August, we're giving you two chances to join us for #Sweatworking at The Bar Method, where students are lengthened and strengthened using The Bar Method's time-tested, ballet-dancer-body-building approach to fitness.
We'll take over two of the Chicago-area studios: the Loop location August 20 and the Gold Coast location August 27.
There's a lot to love about The Bar Method. The first time I visited one of the Chicago locations (I tried out Lakeview in the early days when aSweatLife was still FabFitChicago) and this is what I loved:
The instructor knew everyone's name in class. That's hard.  "This barre class was the first that I took in which the instructor corrected and praised students by name over the microphone – in a class of 20+ women, that's quite the feat for the instructor. I found that it actually kept me a little more accountable – I kept my form on-lock, so that I could get that, "Good, Jeana!" from the instructor. You can imagine what I was like in 2nd grade based on that sentence."
We killed the core. "The class was structured like many Lotte Berk barre classes, but as a part of the total body workout, the abs were emphasized."
Legs were quick, but efficient. There's something magically challenging about the leg exercises that happen at The Bar Method. But just as your legs want to quit, you're set free.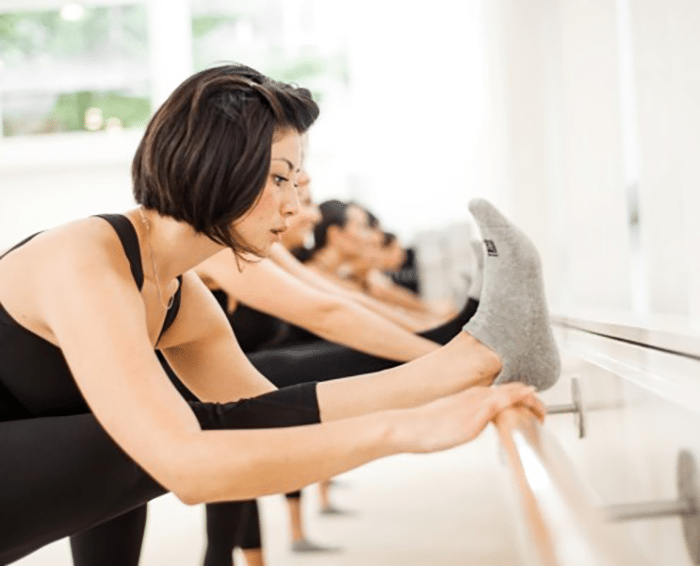 Here's everything you need to know about #Sweatworking in August:
What? 
Each month, asweatlife.com hosts #Sweatworking events at gyms and studios across the city. This August, we're working with The Bar Method to host #Sweatworking twice, once in the Loop (August 20 at 6:15pm) and once in the Gold Coast neighborhood (August 27 at 7:15pm).
We'll sweat, we'll mix, we'll mingle and we'll all leave with fantastic goody bags.
When/Where?
August 20 at The Bar Method's Loop location, 180 N. Wacker Drive
August 27 at The Bar Method's Gold Coast Location, 1 East Delaware Place
Why? The best kind of friends are sweaty friends!
How do I sign up? Great question!
Will we see you there?
Let us know!
Did this post help you get closer to achieving one of your goals?