Sweatworking at the Barre Code
The Barre Code was one of the first places that I really got into the whole studio-fitness thing. On my very first visit, I had no idea what I was getting into, it was my first time taking on barre and I vaguely remember being hung over.
I walked into the River North studio, kind of tempted to walk back out, but as I was talking doubtfully to the person at the front desk, one of the founders, Ariana Chernin, caught me and explained to me why she co-founded The Barre Code.
The passion in her explanation kept me there to try The Barre Code. Barre has been a part of my workout mix ever since. When it worked out that we could host #sweatworking at the studio, I was happy to welcome some newbies to the world of tiny, tiny weights and big, big burn.
We took over the Lakeview location, a big beautiful studio and one of the brand's newest in Chicago.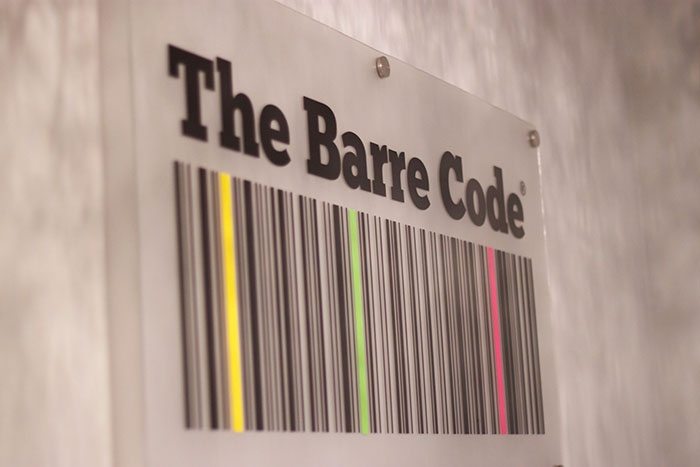 Before kicking it off, we pre-fueled with snacks from Daily Serving, a Chicago startup working to use food to improve health and influence the way one looks and feels.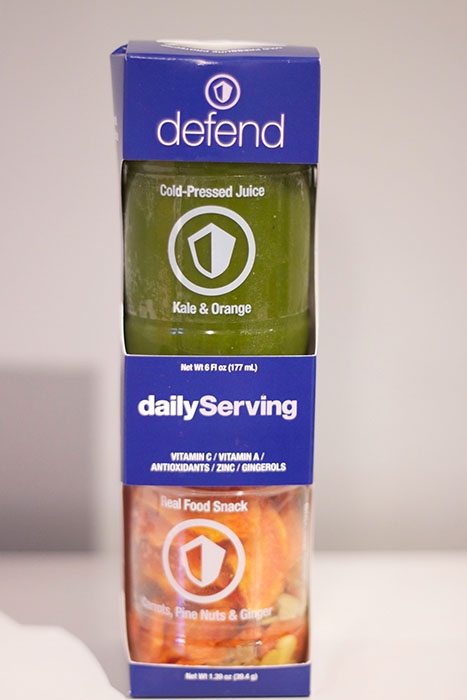 With a light snack in our bellies, Lina, Chief Creative Officer of The Barre Code and general bad ass, talked us through the workout, which would split the group in two – one half with co-founder Ariana and the other half with Lina.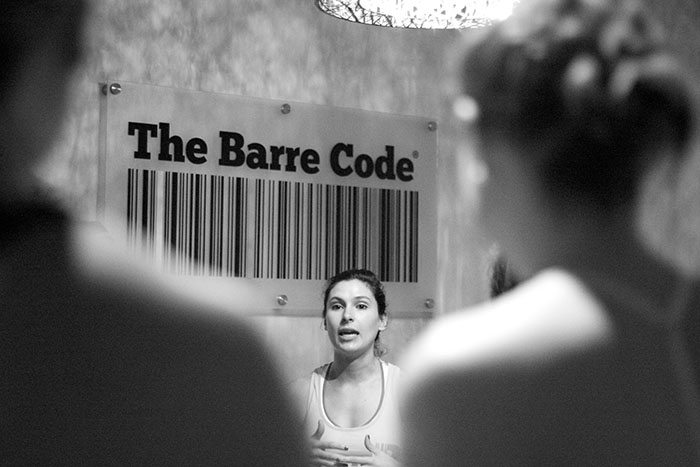 The group with Ari used 2 or 3 lbs weights, a stability disk and a resistance band.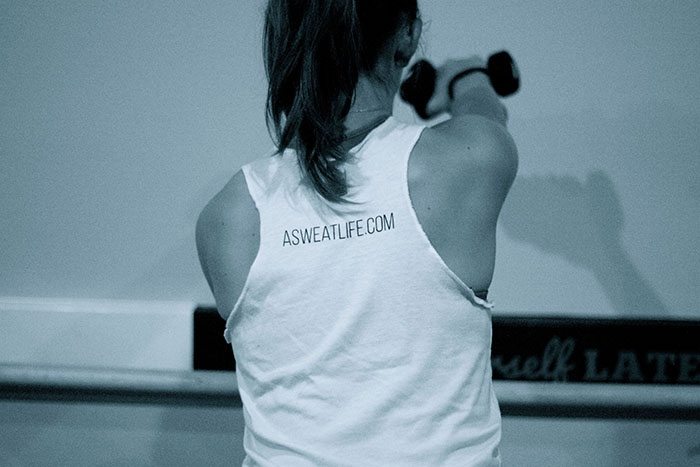 I stayed with Lina while some of the other aSweatLife team went with Ari. What happened with Ari is a mystery to me, but I've gotten texts describing being "weird sore" afterwards, which means it worked.
With Lina, we used a 5 lbs kettlebell, ankle weights and a ball.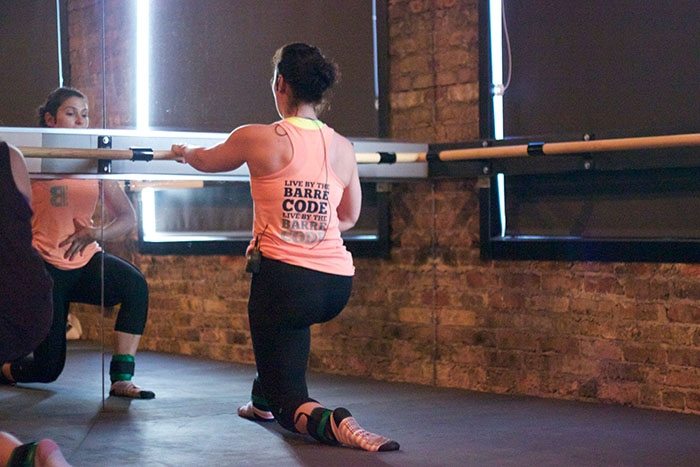 We spent the 50-minute class working from head to toe, getting right into some leg work with a variation of a lunge.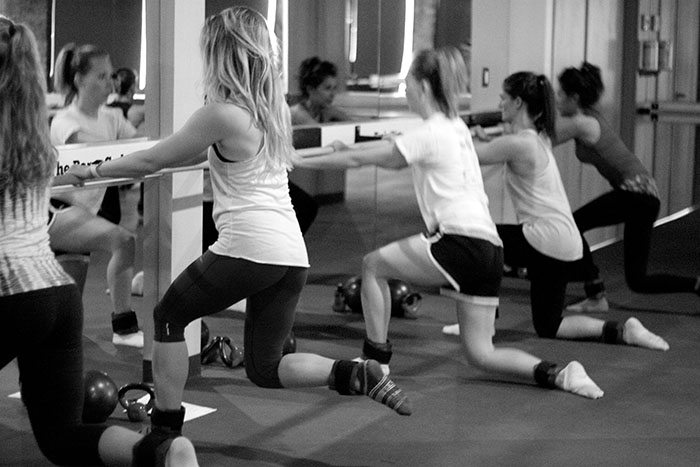 We also set our abs on fire in a c-curve position.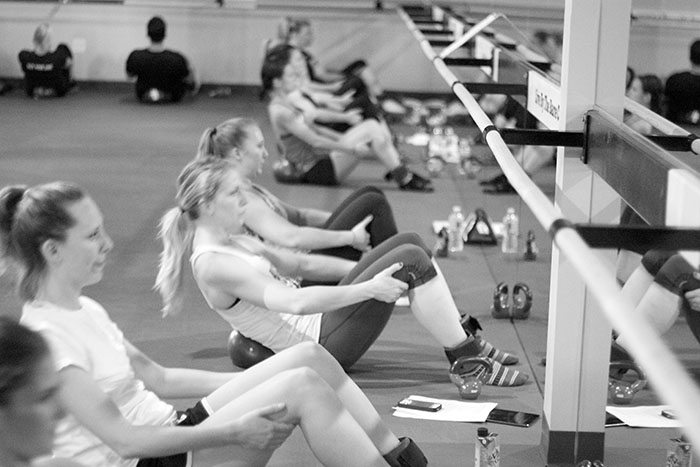 We did a long arm series with the kettlebell and some more legs, but after it all was said and done, nothing feels better than a fold-over stretch.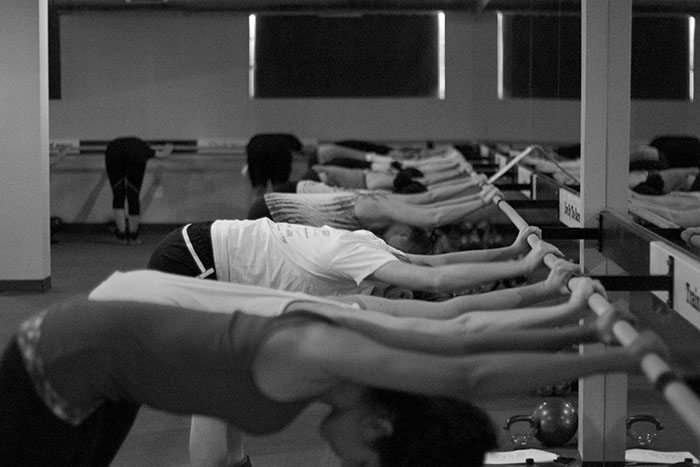 After class we grabbed some snacks from KitchFix, which brought an amazing vegetarian option for the group: quinoa "falafel" and a quinoa veggie salad. Seriously delicious.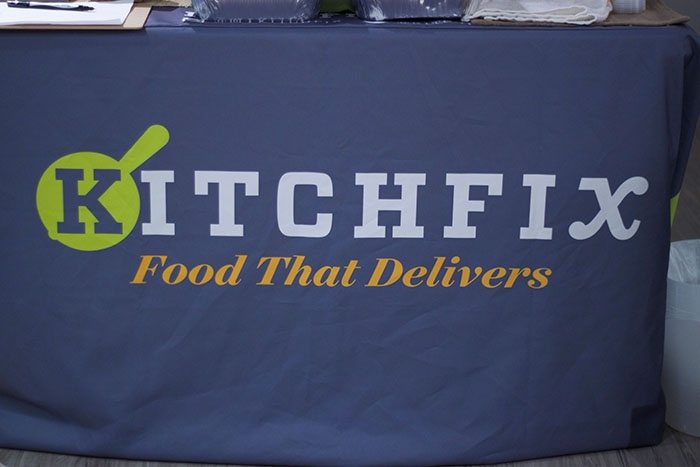 We also had the new Chocolate Salted Caramel Luna bar in the house for another punch of protein (and one very happy raffle prize winner) and Mama Chia chia squeezes for a sweet omega-3-packed dessert.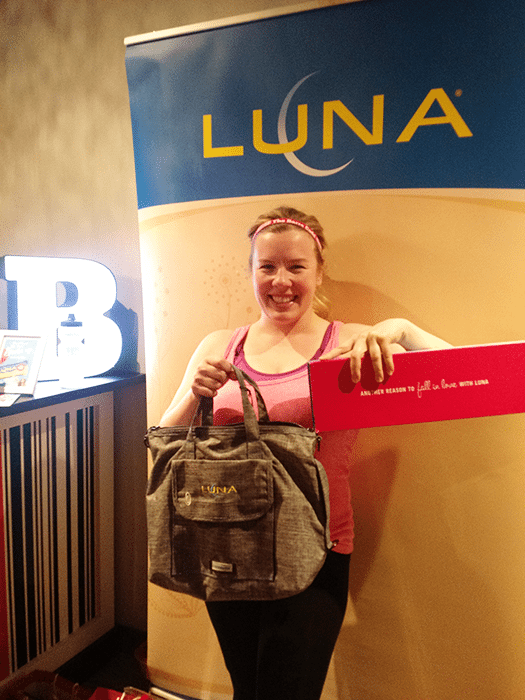 By the time we left, everyone was incredibly hydrated after downing drinks from VitaCoco, Muscle Milk, Social Enjoyments and Mama Chia.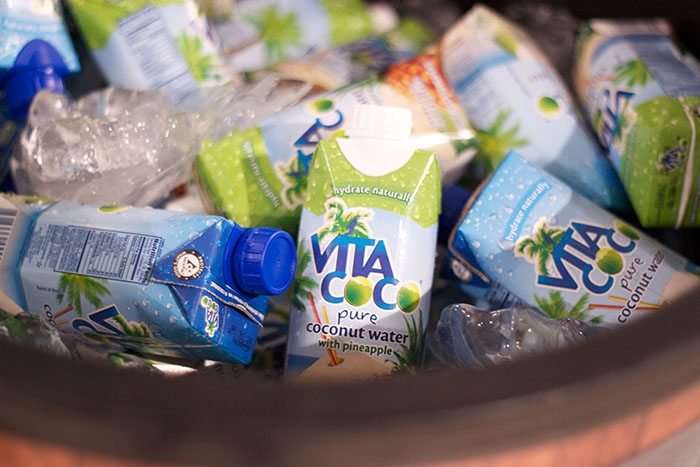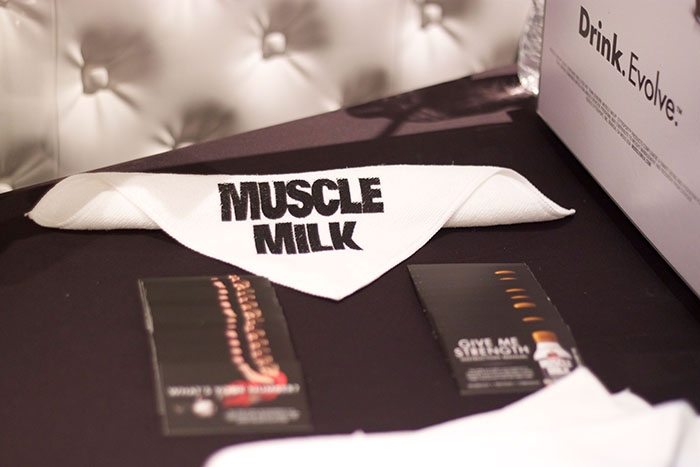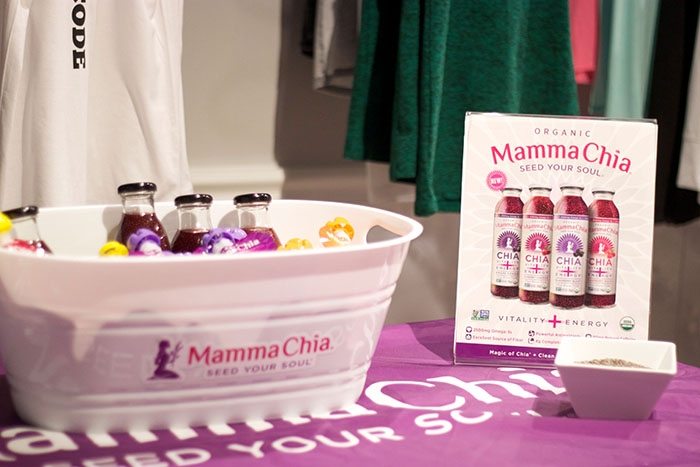 The goody bags were described to me as "Oscar caliber." I'm not super great with pop-culture, but I know enough to know that's a good thing, especially because they were packed with free classes, barre socks from The Barre Code and lots of snacks.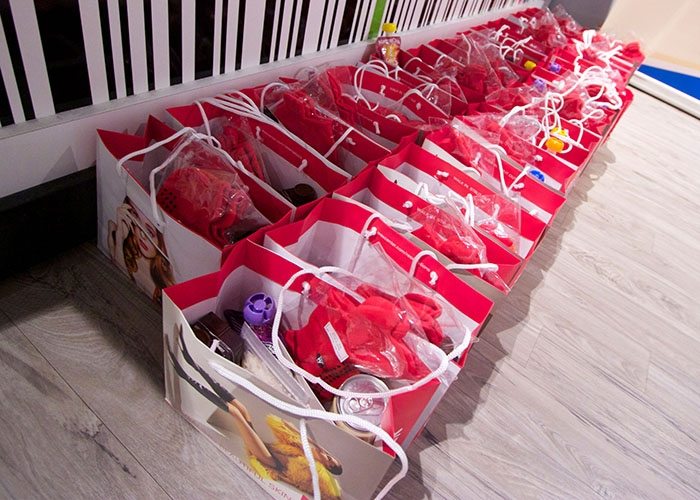 Does #Sweatworking sound like something you'd be into? Meet us at the next one, a two-part #Sweatworking at CrossTown Fitness and Bare Feet Power yoga June 27! Learn more.