#Sweatworking at Lakeshore Sport and Fitness
We live by one simple rule: doing the same type of exercise over and over gets boring for your mind and for your body. That's why we like to shake things up at our monthly events called  #Sweatworking.
June's event at Lakeshore Sport and Fitness at the Illinois Center challenged sweatworkers with three 20-minute tastes of some of the gym's signature classes: FUERZAcontact, ATHLETEzone and JustDANCE.
FUERZAcontact challenged the room with high-intensity drills that called for partners to alternate between moves like squats and punching a heavy bag. Our instructor for this portion of class was fitness-industry veteran, Marcelo, who developed the class format.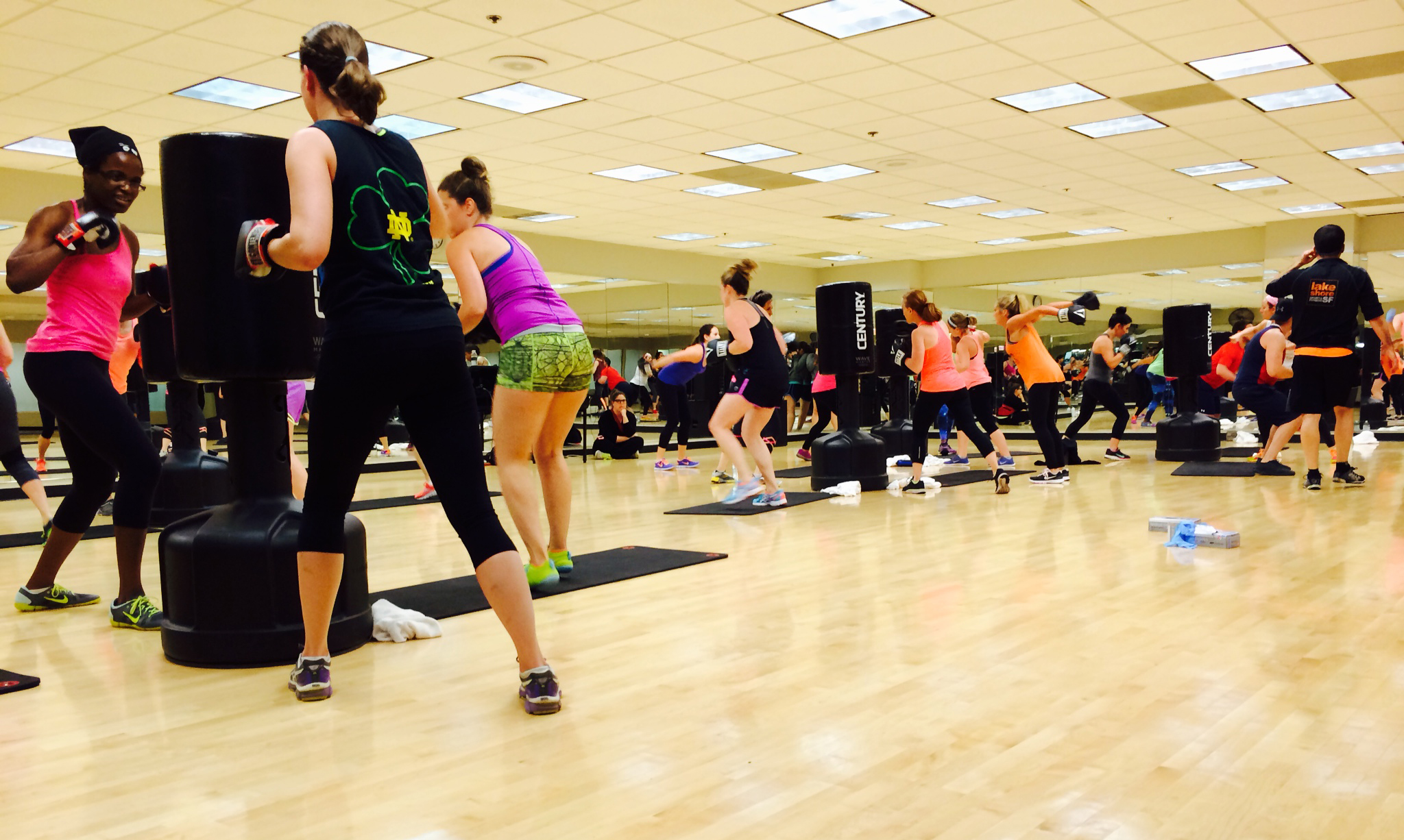 ATHLETEzone was made up of a series of bodyweight exercises and finished with a Tabata interval to spike heart rates. Carla, the same teacher who amazed Kristen with her upper-body strength at Sproing, brought her muscles along with the same enthusiasm we enjoyed the first time we took her class.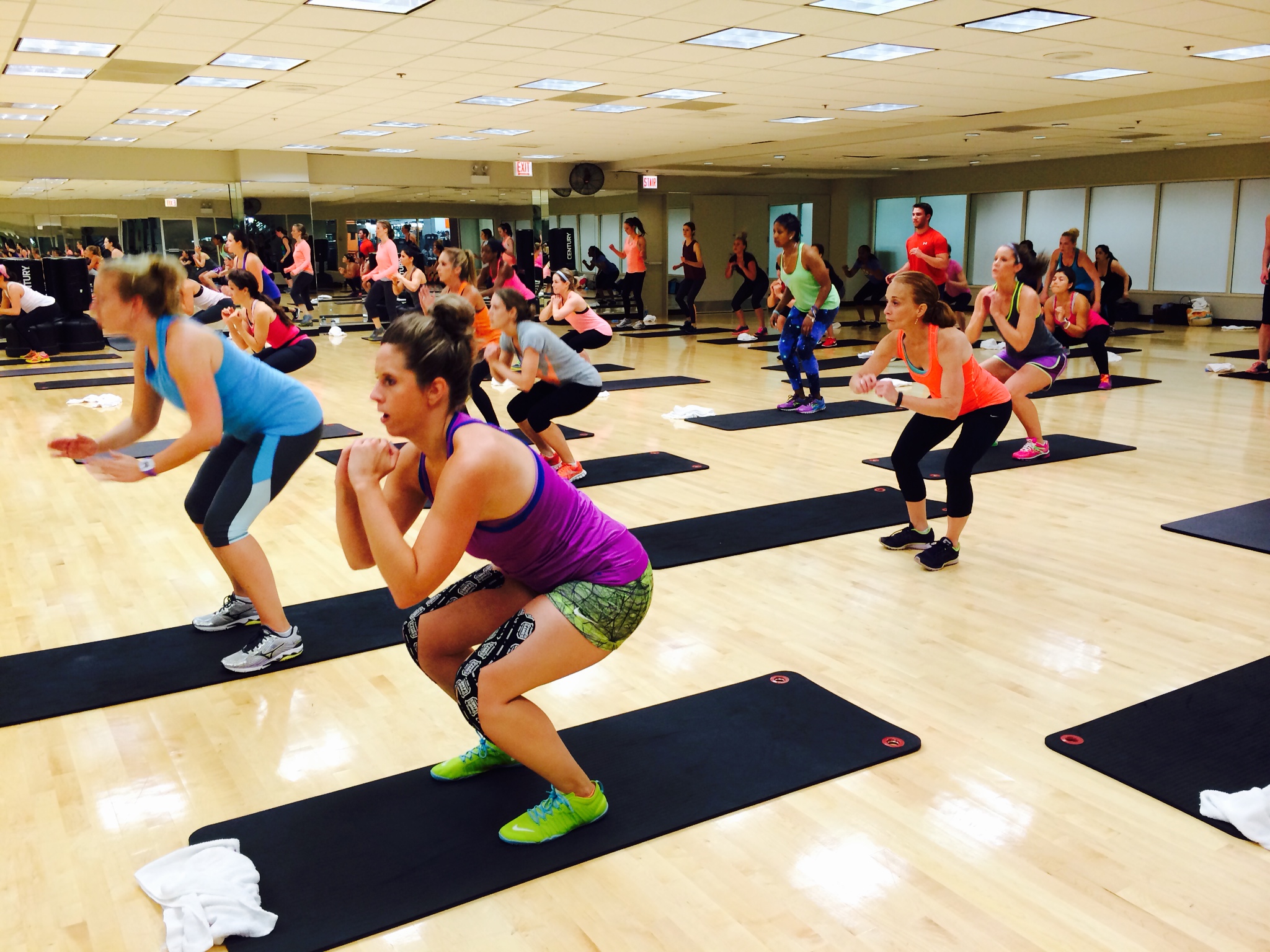 JustDANCE challenged everyone in the room to coordinate their footwork and let loose during the final 20 minutes of work. Leah who taught this portion of class, has clearly practiced dancing once or twice. I can't same the same thing for myself. However, nothing gets you out of your shell and laughing like a sweaty, uncoordinated dance session.
Just look at the sweat streaming down those smiling, happy faces.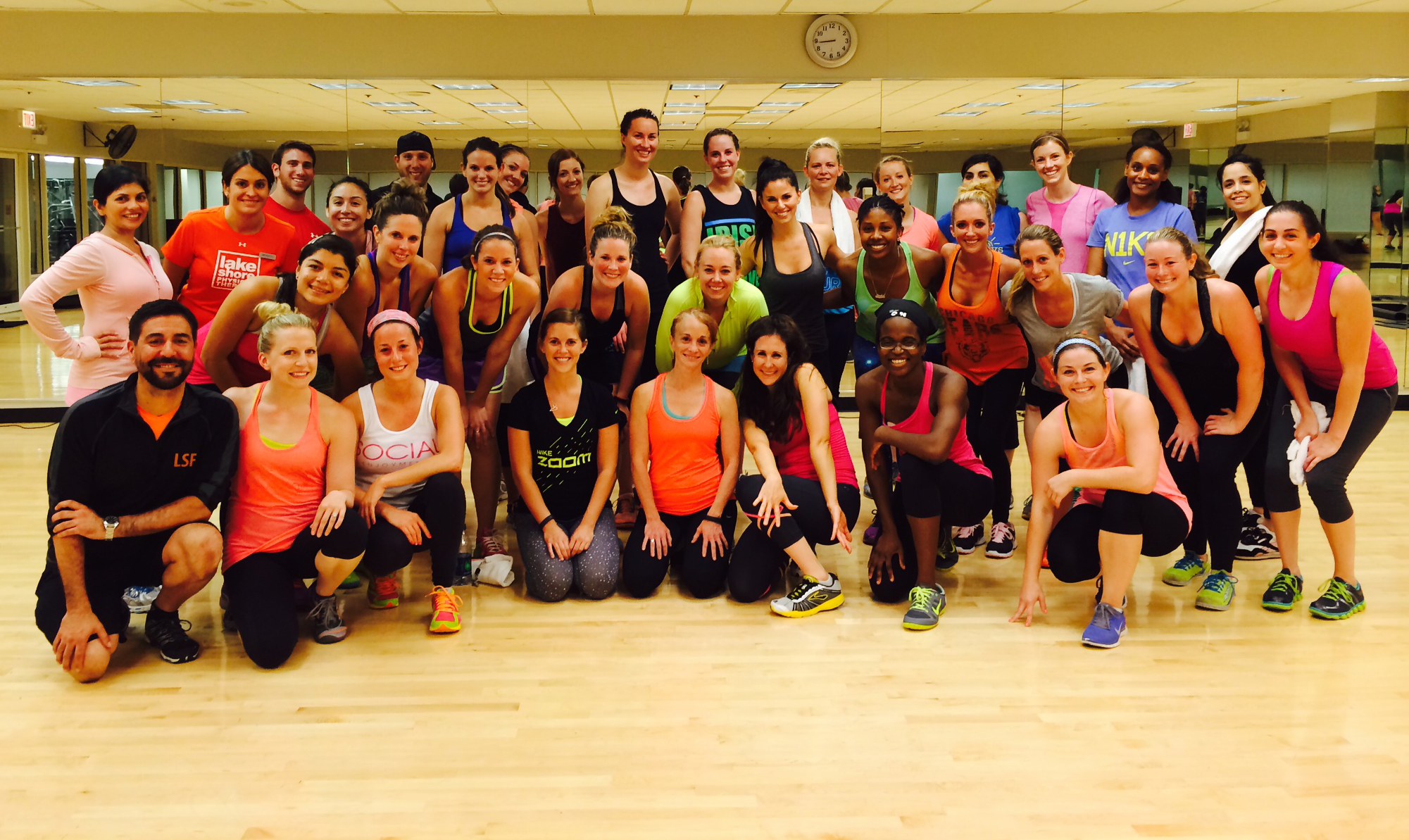 The night concluded the way any great workout should, with snacks to refuel and goody bags courtesy of European Wax Centers stuffed with an amazing assortment of gifts (Including a two-week membership to Lake Shore Sport and Fitness). We feasted on a mini-meal from MyFitFoods and Pretzel Crisps with dip pairings. Everything was washed down with fresh-pressed juices from Cleanse Culture and organic, alcoholic beverages from Social Enjoyments (only 88 calories/serving).
Want to make sure you get the next Sweatworking event on your calendar? Be sure to subscribe to the email list and you won't miss a thing.
If you're looking for that amazing photo of you doing a lunge, fear not, sweatworker. The official event photos will be released soon.