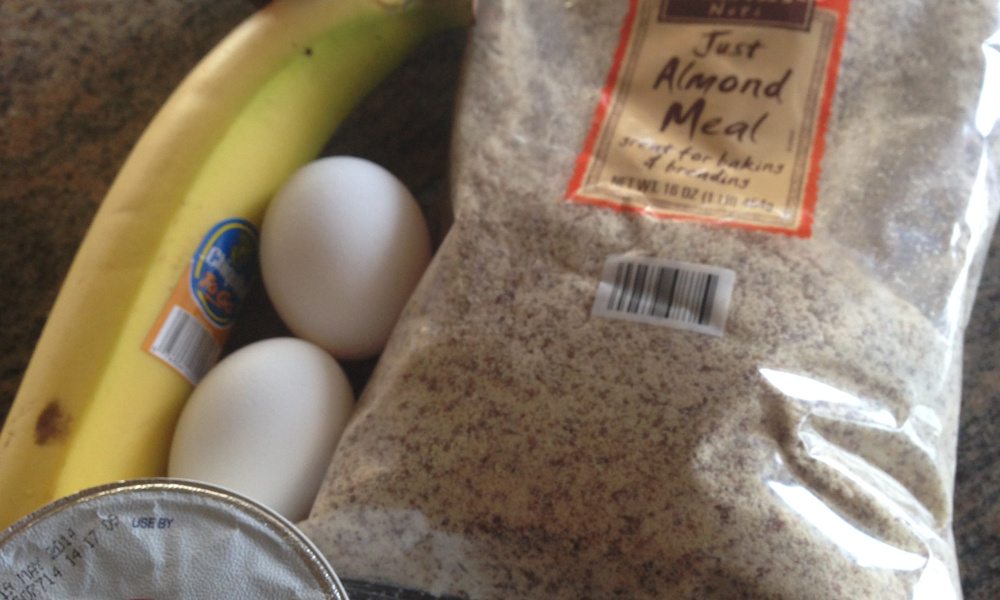 I love everything about these protein pancakes. I came home after a particularly intense workout at Power Sculpt Fitness and found myself insanely starving. I wanted my go-to protein pancakes, but I wanted to make them a little bit sweeter. What I came up with is the single greatest thing to ever come out of my kitchen. It gives you a taste of the sweet indulgence you may be seeking from breakfast, but it's made of whole, healthy foods.
Ingredients:Makes 2-3 pancakes
1 TBS Greek yogurt
1 TBS of smashed banana
1 TBS oat bran
1 TBS almond meal
2 egg whites
1 tsp agave nectar
6 semi-sweet chocolate chips per pancake
Directions:
1. Smash your banana and combine all ingredients
2. Put a pan sprayed/oiled up with your preferred cooking oil – just enough to keep the food from sticking- on medium heat
3. Make 2-3 pancakes on the hot pan. You may need to flatten them out a bit, this is a thick mixture.
4. Add chocolate chips directly to the pancakes

5. Flip the pancakes when you see bubbles on the top
6. Take pancakes out of the pan when the bottom side has a golden color.
You can enjoy these without any topping or mix some Greek yogurt with honey and dollop on your banana cakes. Bon a Protein!