Zen Vin Yin Vino at Zen Yoga Garage
I've been taking more yoga classes lately after having a bit of a scare with my knee and a certain popping sound it started making. Every time I get back into yoga, I fall a little bit more in love with it.
Zen Yoga Garage, is a beautiful space built out from the remains of a garage (thus the name). The elements that are left over from the auto shop give the space character peppered throughout the two studios (and the full locker rooms with showers and massage space).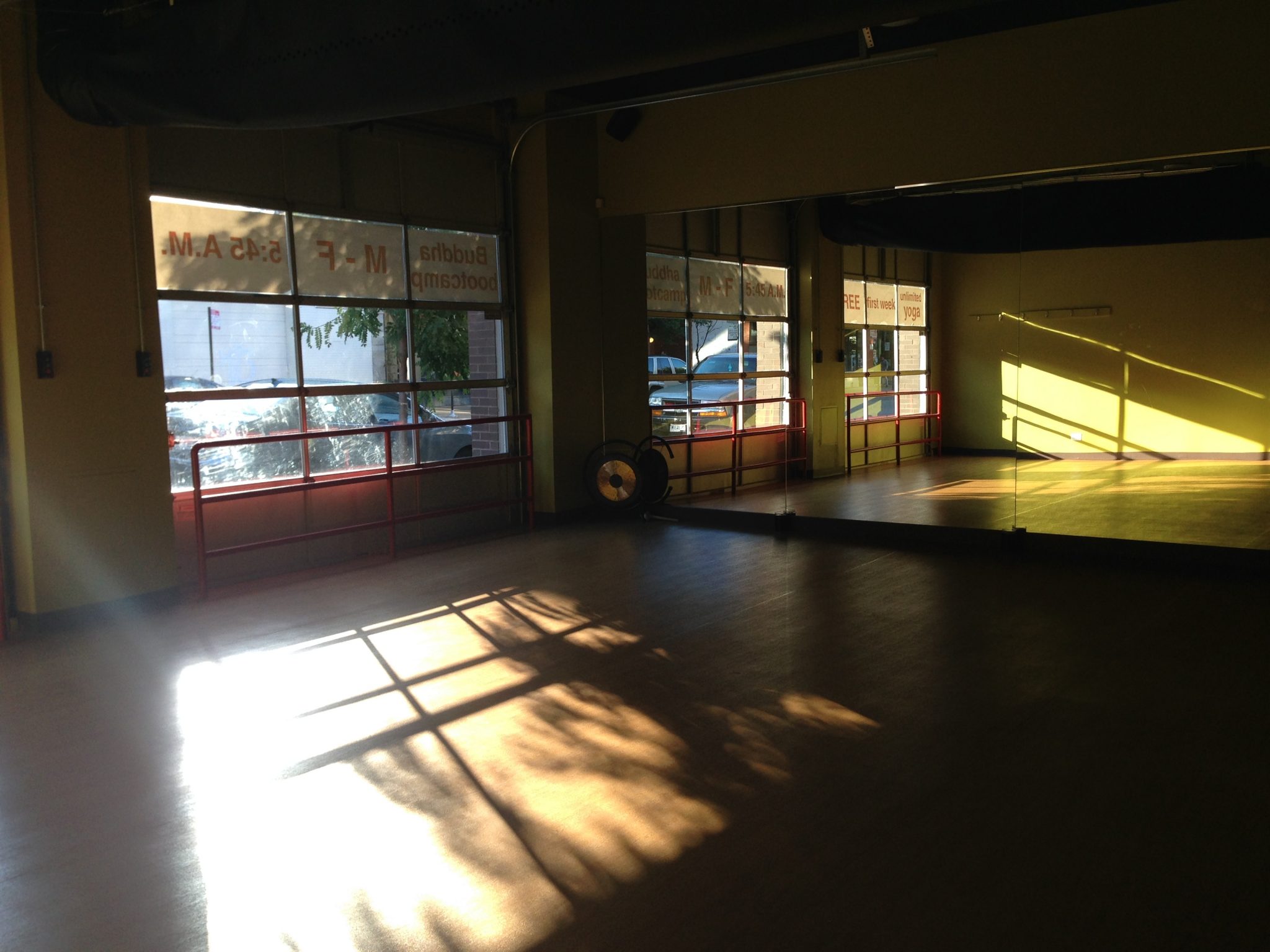 (The large studio gives the space the "garage" in Zen Yoga Garage)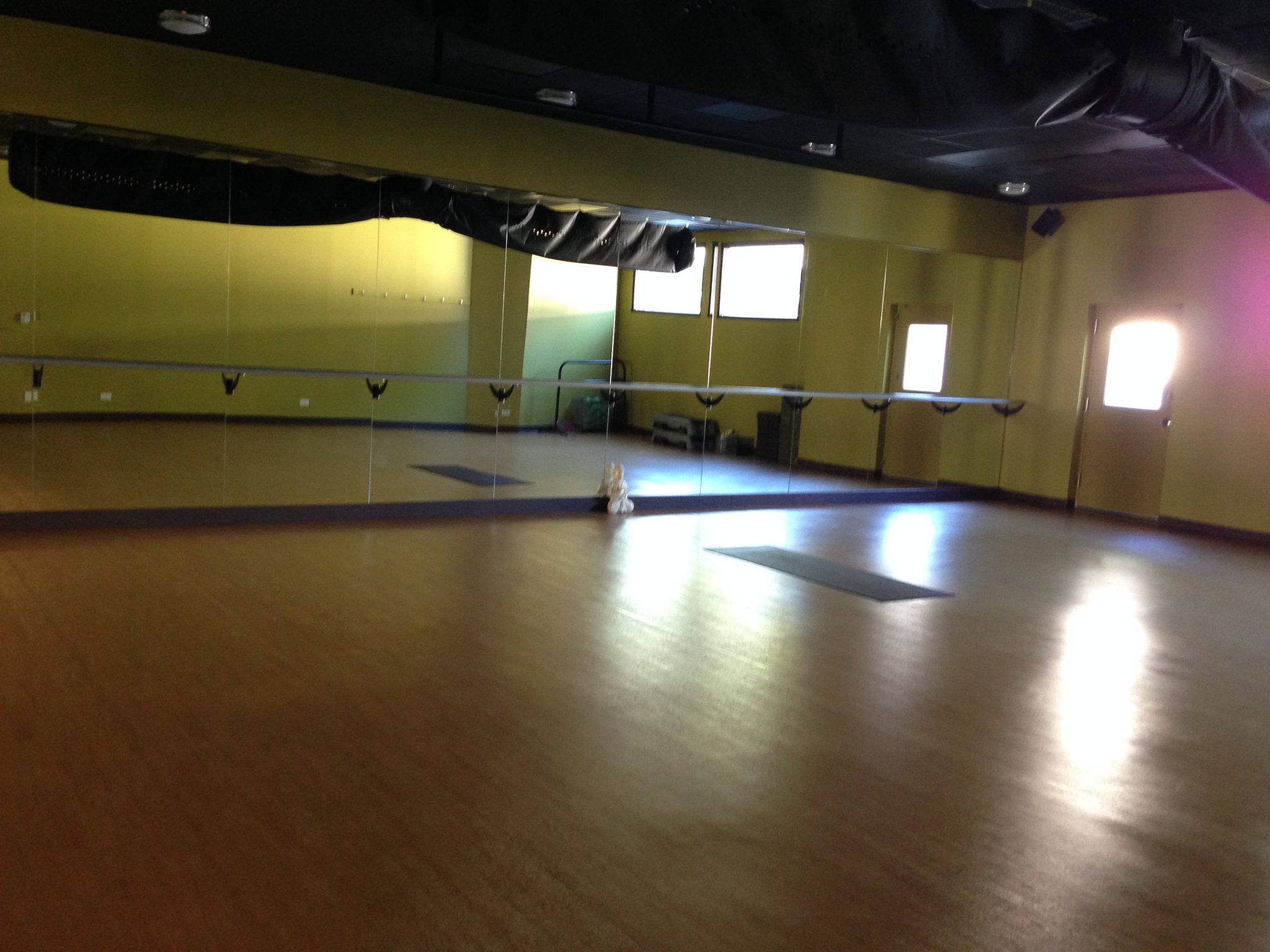 (The smaller studio hosts yoga and barre classes)
The schedule is packed with 15 yoga class every day. With that many classes, you've got a little bit of something to fit every lifestyle.  The 45-minute Buddha Bootcamps at 5:45 am work to build strength for the morning people. The 60 minute yoga classes deliver all of the benefits of yoga, even if you don't have time for a 90-minute class. And then there's the restorative Zen Vin Yin Vino, which I took. All I can say is "ahhh." (Well I'm going to say more, but … you know)
The class gives you a little bit of everything to make your body feel great. The 40 minutes of Vinyasa flow yoga power up your muscles and give you a chance to lengthen and strengthen. The final 30 minutes of class are like an extended shavasana  with Yin Yoga, which is extended stretching. The instructor, Michelle, created a peaceful, relaxed environment for the final 30 minutes of class, choosing poses to release the most tension in hips, the neck and the side body and dabbing the tiniest bit of peppermint essential oil on each of our foreheads.
After the class came the "vino" portion of the evening. If we weren't relaxed enough, throw a glass of wine in the mix.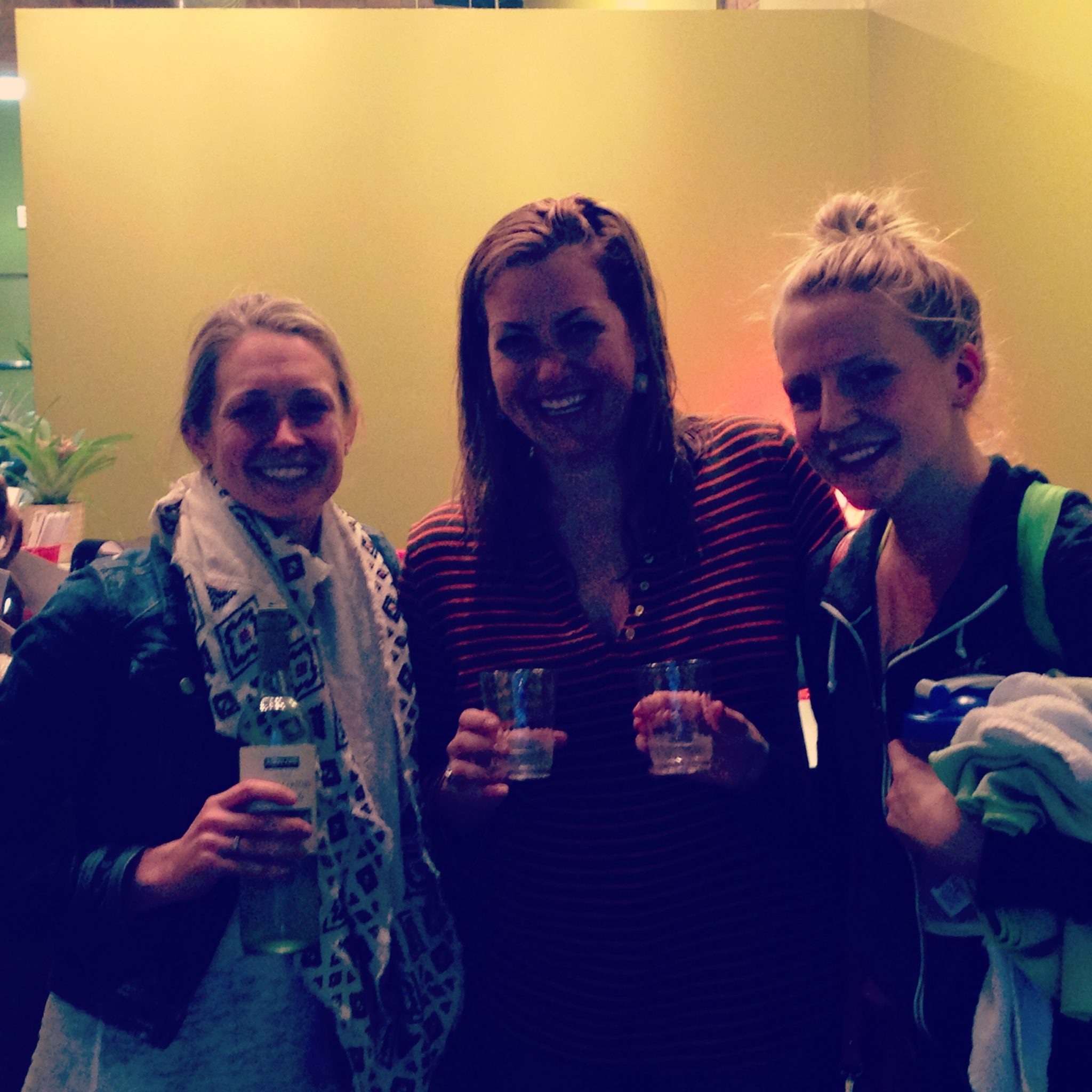 (A toast with one of the owners, Piper, and the class instructor, Michelle)
The post-yoga happy hour wrapped up around 7 pm and I think every one from the class was ready to call it a night and take on the week.
Gym: Zen Yoga Garage, 1845 N Milwaukee Ave
Class Focus: Starting with Vinyasa flow at 90-95 degrees and moving into Yin yoga, the class gives you strength, length and a glass of vino after.
Cost per workout: $18

Money saving offers: