The Lunch Bunch Enjoys an Indian Spiced Menu
In order to get the entire house to get on board for meal prep, I have to make some compromises. For me, that usually means including some animal-based protein in all lunches. Never have I been able to get Hubs to stick to the vegetarian version of the Lunch Bunch menu – aSweatLife's Lunch planning, prepping and packing guide. Until now.
This week's menu from Registered Dietitian Catherine Borkowski is filling and flavorful with spices from India.
Catherine creates every week's menu with protein options to make lunch prep work for you, whether that means a vegan (this week can be totally vegan as-is) or a more omnivore-friendly set of lunches. This week's lunch includes chicken that's optional, but tastes best if marinated overnight. I was in a pinch for time when I prepped this week, so I scratched the meat.
And no one noticed.
The star of this week's lunch – inspired by a conversation between Catherine and another Registered Dietitian in her network, Jessica Patel – is the turmeric sweet potato chickpea cakes. They're delicious, filling and animal-free. I could write a love letter to these things. They start as a mash of chic peas, sweet potatoes and spices that your food processor helps you create. Thank you for existing, food processor.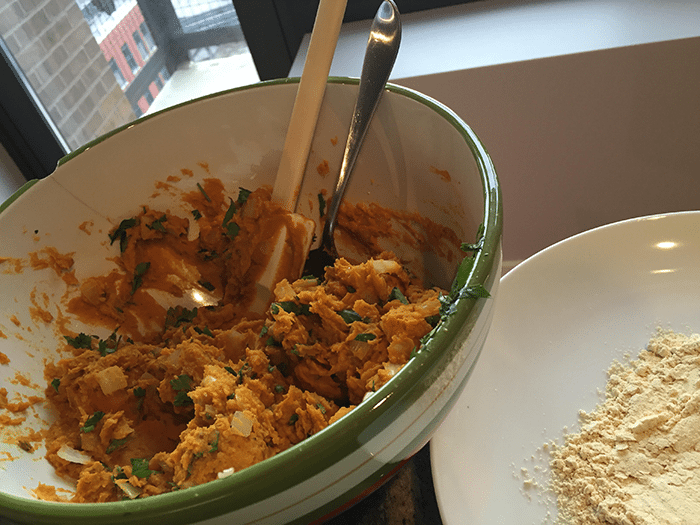 After creating a tasty mash, you'll cover patties in garbanzo bean flour and brown in a pan. This menu also includes two sauces that will contribute to a week of joy, a tahini cilantro sauce and a mango chutney.
The idea of making a a chutney from scratch sounds challenging, but after just a little chopping the rest of the work is a little stirring while the sauce turns into something amazing.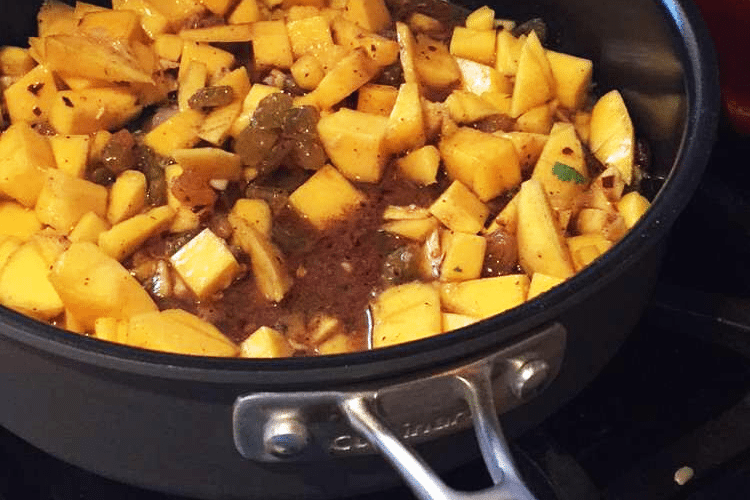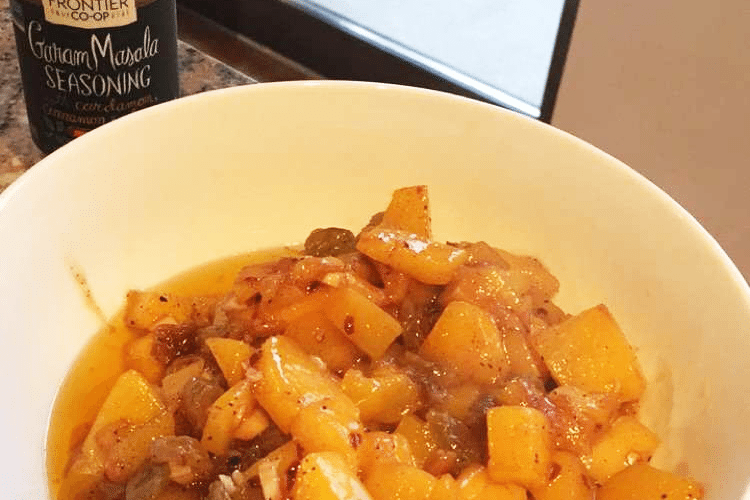 Before you prep for the week, remember:
Choose your protein adventure, adjust for your meat-eater or vegetarian needs.
This guide is meant to be flexible for you and your specific dietary needs. The quantities listed each day are a general serving-size guide. You may need more or less depending on your activity level.
If you know that you don't like something, change it!
This guide is built for one person, so if you're cooking for two, double everything, from the grocery list to the recipes.
Already a subscriber? Go get your menu here:
Log in to your Lunch Bunch account
On that page, scroll to the bottom, where you'll see your menus
Want to get in on the fun? Grab your complimentary menu.