Announcing the Lunch Bunch, Here's Your Mediterranean Menu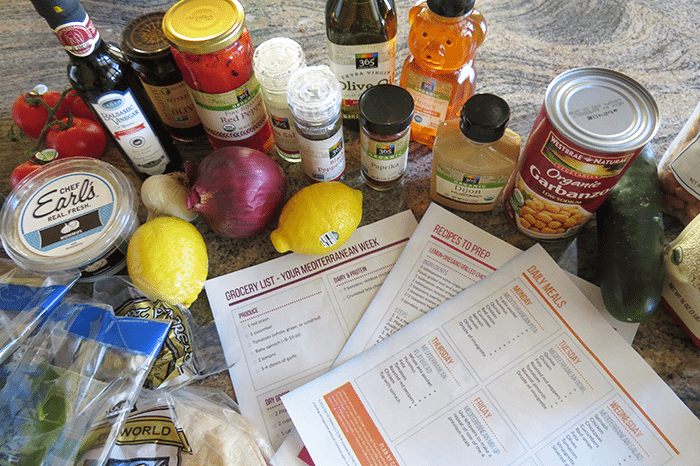 We talk a lot about eating whole foods that fuel the body on asweatlife.com, but healthy eating habits don't happen overnight. They happen through small, incremental changes and by creating healthy habits that last.
We're obsessed with lunch and the difference a single meal can make. If you're eating a healthy breakfast at home, a healthy dinner with your significant other or roommate, but you're eating whatever fast food or weird office snacks you can get your hands on, there's room for small, incremental improvement that will ultimately make you healthier.
And so we created the Lunch Bunch, a lunch planning and packing subscription that will help you in the grocery store, at home when you're doing your meal prep and throughout the week as you're packing lunch. It's built for the busy professional who craves a healthy lunch.
This weekly toolkit includes:
A lunch plan for one person (keep that in mind if you're shopping or cooking for two – be sure to double your recipes and ingredients)
A categorized shopping list that you can take to the grocery store
A list of items to prep, including tasty recipes that you'll create at the start of your week
A day-by-day guide to help you mix and match your recipes, so you'll enjoy a variety of fresh and delicious options that you won't get bored of by the end of the week
We worked with Registered Dietitian Catherine Borkowski who developed the flavors in these balanced meals. We love that her take on healthy food is so flavorful and inclusive of meat-eaters and vegetarians alike. As a self-proclaimed "flexitarian" most of Catherine's meals are created for vegetarians, but are versatile for meat lovers too.
The first menu Catherine prepared is a week of Mediterranean flavors. Because I too struggle with a case of Sunday-sink-into-the-couch, I took this menu out for a test drive. From printing, to grocery shopping to prepping, I spent a total of two hours – that includes 30 minutes of driving.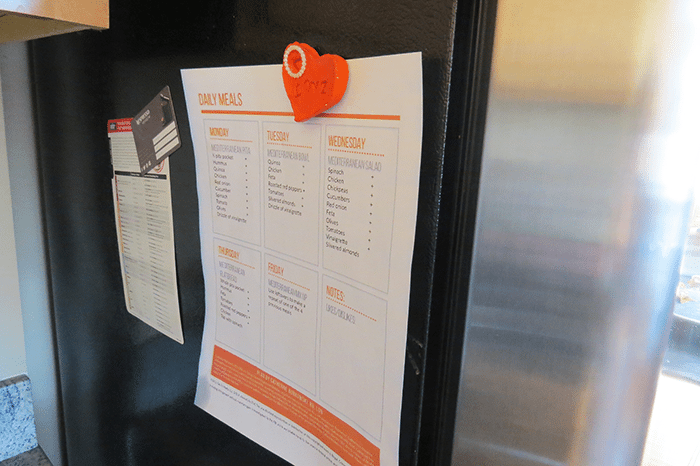 No way, right? Way. The biggest pain of meal-prep is simply researching and planning the meals.
I brought home my groceries and chopped.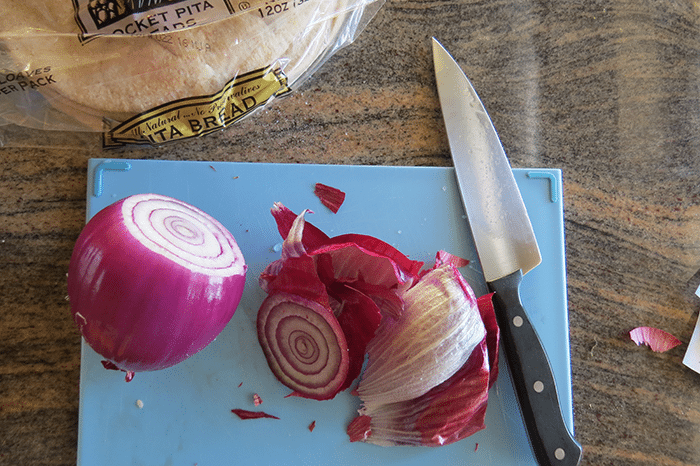 Sliced.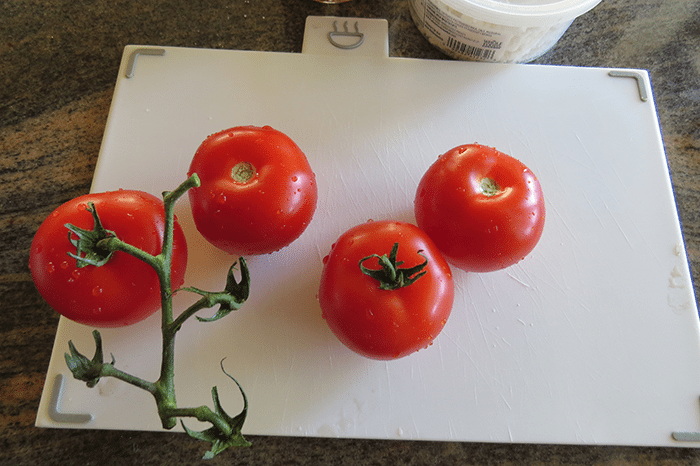 Marinated and grilled (there's a vegetarian option that you can swap out for meat).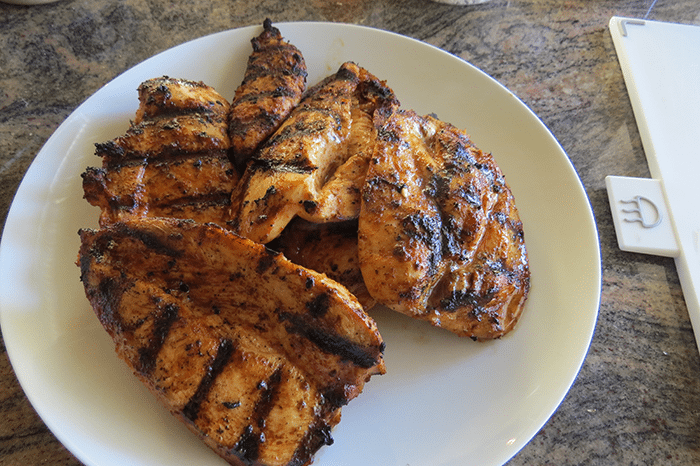 Stored for the week.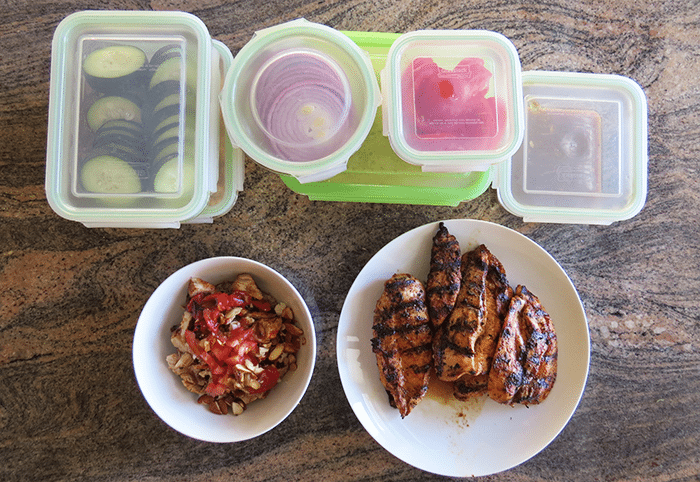 And mixed and matched the ingredients for my first meal.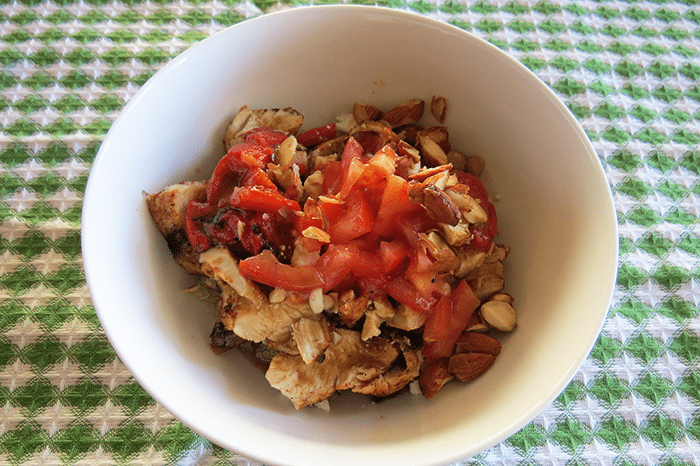 Want to join us for lunch?