Next Week's Lunch Bunch Menu Is a Fiesta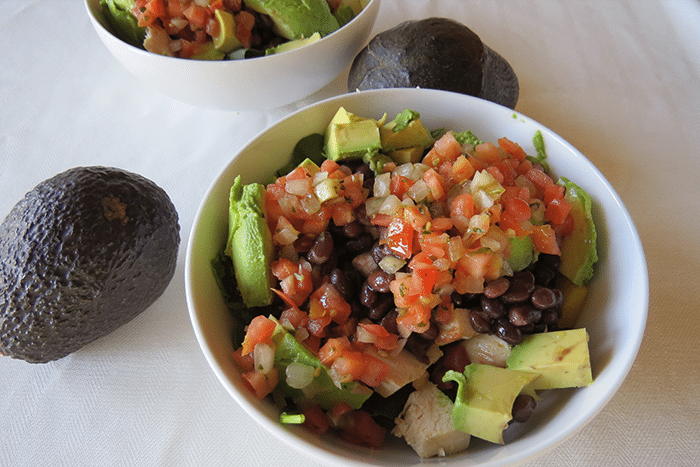 Every week, we release a menu to our Lunch Bunch subscribers that helps them to plan, prep and pack lunch for the week –  all of the Ps that matter if you're trying to eat healthy during your work week.
The Lunch Bunch is a weekly lunch planning and packing toolkit that maximizes your time by focusing on recipes that can easily be mixed and matched. The recipes follow the same flavor profile so you know that the work you're doing on Sunday to meal-prep will carry you through the week in unique and interesting ways. These toolkits come with a grocery list organized by section of the grocery story, recipes to prep and day-by-day instructions to help you mix-and-match those ingredients.
Most weeks take less than two hours all-in to prep. That's with travel time to the grocery store and prep, which is basically no time at all. Really strapped for time? Try getting ingredients via Instacart. Almost everything can be found at any normal grocery store or Trader Joe's.
We focus on lunch for two reasons:
Lunch is just one meal: If you're new to meal-prep or if the task feels too big for your busy weekend, prepping only lunches in less than two hours is far more attainable than slaving in your kitchen for hours on end to fill your refrigerator for the week.
It tends to be the meal with the most temptation around it. Didn't pack lunch? You're much more likely to eat whatever is closest to your office or even to finish off that random quarter of a cold pizza that is mysteriously sitting in your office's kitchen. Where did you come from, pizza?
And we're not just creating meals that we think are healthy. We work with Registered Dietitian Catherine Borkowski to ensure that every lunch planning and packing guide is healthy, filling and delicious.
For next week, Catherine prepared a fiesta for us. You'll find a menu packed full of colorful veggies, healthy fat from avocados and fiber-rich beans. Catherine's philosophy is "flexitarian," which means that these meals will be mostly plant-powered, with the option to add meat. In this menu, you'll find that the black bean burgers and the combo of beans and rice help to create complete proteins in your meals.
Catherine includes an option to make your own black bean burgers, which are so worth it. There's also the option to flavor your rice with cilantro and lime. I advise that you go for it, because those extra two minutes will make your rice the stuff of legends.
I generally will add a few lean meats to my week of meals – and I tossed some cubed chicken breasts into the rice bowl (delicious) – but I went meat-free for the black bean tacos, which were amazing and totally filling using the black bean burgers as the protein source.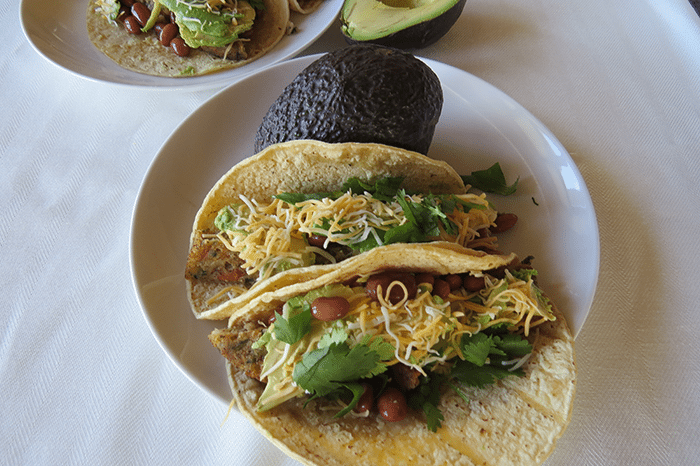 Remember, Catherine created these menus as a general guide. If you know that you don't like something, sub it out for something you do like! If you need more or less food to feel satisfied based on your unique body and activity level, adjust!