The Best Cookbooks to Test Out This Winter
Each winter, I find that I'm more often drawn to trying out new recipes from my trusty cookbooks. Whether it's the cold temperatures and darker nights or the New Year's resolution to eat out less often, home-cooking feels like a cozy way to spend my time.
This winter, I've found that some of my most-loved cook books have perhaps been loved a bit too much. I needed to try out something new. If you're in a similar cooking rut as me, I encourage you to give some of the following cookbooks a try.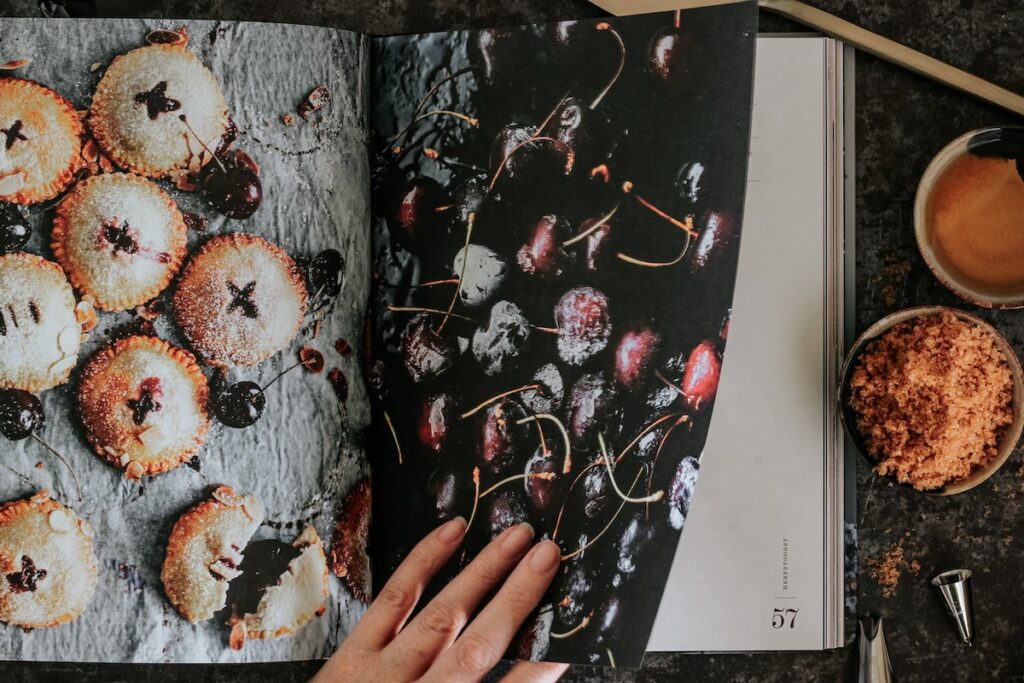 Best winter cookbooks
If you're looking to use something tried-and-true
Joy of Cooking, originally published in 1931, is the kind of cookbook that every novice chef should have in their library. This cookbook is well known for its specificity in instructions and for having a wide variety of recipes. Newer editions of the cookbook include modern twists on classic recipes and added recipes like how to make enchiladas.
If you want to be a trendsetter
If your social media feeds look anything like mine, you probably see at least one recipe from Half Baked Harvest a day. This is no surprise as chef Tieghan Gerard has built a massive following by sharing her delicious family-style recipes. Check out her blog and newsletter to join in on the trend.
If your boss told you to come back to the office in 2023
While it was fun to be able to make my lunches each day throughout the pandemic, I've found that meal prepping is a bit more sustainable for my lifestyle. That said, sometimes having a fourth helping of fajitas just doesn't do it for me. Lunch is an innovative cookbook that coaches readers on what to buy at the grocery store to prepare a new meal each day with food prepared at the beginning of the week. An added bonus, each week is a different flavor profile to keep you interested.
If being online is more your thing
I'm not someone who identifies as a minimalist, yet I'm always impressed when I enter someone's home that doesn't have papers and books shoved in every nook and cranny. I gather that if this is your jam, you likely prefer an online cookbook to one that's hardbound. Two online cooking options I use on a regular basis are New York Times Cooking and Delish. Each site has thousands of recipes that can meet whatever need you may have. Additionally, as a member, you can manage your own online cookbook to return to your favorite recipes.
If becoming a culinary wizard is on your vision board
Perhaps you've been cooking for yourself for some time and you're looking to enhance your skills. A classic cookbook which guides readers on how to hone their skills is Salt Fat Acid Heat. In each section of the cookbook, readers learn how to best use each element to best enhance the flavor of their meal. If you want to get to know the chef more personally, I recommend watching the delightful Netflix mini-series.
If you have a sweet tooth
You may find that you're more excited by the prospect of dessert than making a full meal. I can relate. If you're in this camp with me, I recommend trying out Claire Saffitz's debut cookbook, Dessert Person. Saffitz does an excellent job of writing recipes that range from classic treats like confetti cake to more adventurous pursuits like cranberry-pomegranate mousse pie. No matter what you make, it'll be pretty sweet. 😉
If you want to go green this year
With the increase in concern for climate change, you may be making more climate conscious choices like reducing meat consumption. Even if you're not going vegan, it never hurts to incorporate vegan recipes into your diet. One of my favorite vegan cookbooks is Thug Kitchen. This cookbook has several fun, easy recipes that pack in the flavor leaving you saying, "Meat, who?"
If you want to support your athletic goals
While some people live to eat, others eat to live and plan their meals around their other goals like athletic pursuits. As a runner myself, I try to plan meals that allow me to get necessary nutrients and satisfy cravings. Shalane Flannagan and Elyse Kopecky have written three cookbooks in the Run Fast Eat Slow series that support the nutritional needs of any athlete. While each book is excellent, I'm partial to Rise and Run as it makes breakfast a fun and easy process.
If simplicity is what you need
If you're looking through this listicle and thinking that these options are a bit too complex and you need something simpler, I recommend Trader Joe's Five Items or Less Cookbook. As stated in the title, each recipe has five or fewer ingredients and each ingredient can be purchased at one store. This cookbook is perfect for someone who wants to pursue cooking at home with ease.
The bottom line: Whether this is your first winter cooking or you're a seasoned pro, know that there are cookbooks out there to add to your winter activity list. I hope this season has you enjoying time in the kitchen with loved ones, tasty meals, and perhaps some new traditions.