What The Bachelor Has (and Hasn't) Taught Me About Love and Relationships
As Bachelor Nation knows, the newest season of The Bachelor is finally here. This season's suitor, Zach Shallcross, is about to embark on his journey to hopefully find his lifelong partner. For me, the newest installment of the series feels like my Super Bowl. I've had what some would call a somewhat unhealthy obsession with the franchise since Andi Dorfman's season of The Bachelorette, which aired in the summer of 2014. Effectively, my relationship with The Bachelor franchise is my longest, most committed relationship.
One would think that a relationship this long would've taught me some valuable lessons about love and connection. In some ways, this is true. However, while The Bachelor is outwardly about finding lasting partnership, it's clear that the puppet masters creating the show are also focused on generating ratings through tear-soaked dramatics. At times, this means The Bachelor is often teaching me more about how not to approach relationships rather than how to approach them.
Whether I look at my Bachelor-themed wine glass as half-full or half-empty, I have learned a few valuable lessons.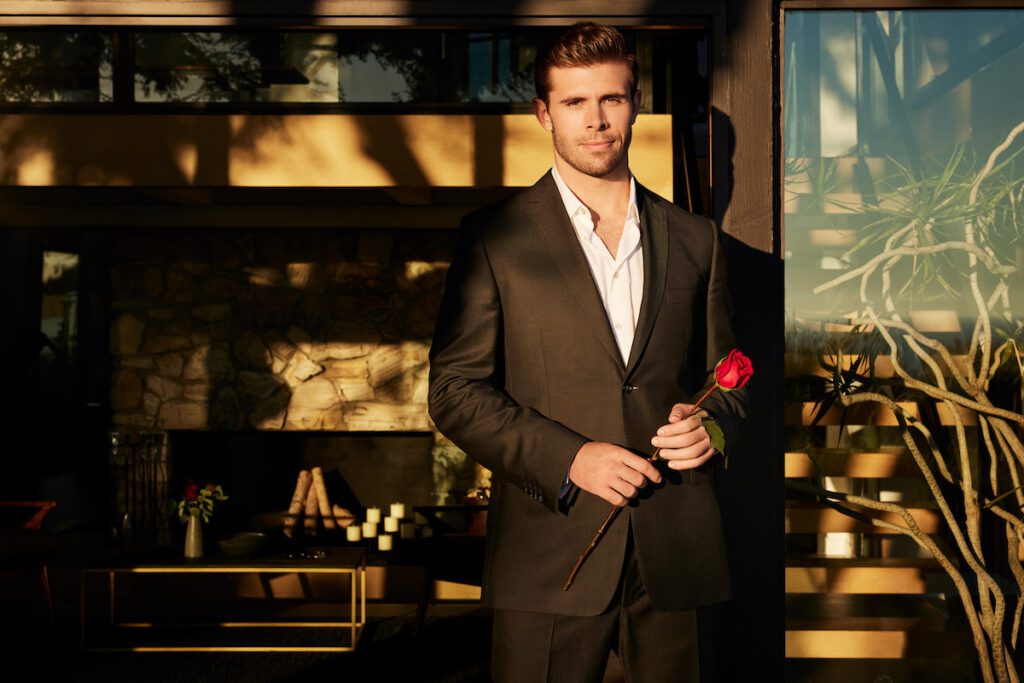 1. It truly is important to be in it for the right reasons.
Most of us know that Bachelor contestants are going on the show with ulterior motives. Whether they want to build a following or promote their music, finding love isn't always each contestant's main perogative. I can't blame the contestants for wanting to use the show as a platform because, honestly, they're more likely to gain fame than love anyway. That said, most Bachelor relationships end due to insecurity about whether or not the love and commitment is authentic. If you enter a relationship without giving it priority, you will likely experience the same fate.
2. Your gut instinct is often right.
Controversially, one of my favorite Bachelorettes is our recent queen bee, Rachel Recchia. I loved following her storyline because she was able to be decisive about who she wanted to pursue with unmatched precision. Whether it was dumping Jordan V. on her first one-on-one date or ending her hometown date with Tyler early, Rachel knew what was best for her. A common issue for many in relationships can be the desire to hem and haw about whether or not someone is the right fit, however, we often side with our original instinct in our final decision. Long story short — it's okay to trust your gut.
3. Authentic vulnerability can help deepen your connection with your partner.
Brené Brown said it best when she shared, "Vulnerability is not weakness; it's our greatest measure of courage." However, The Bachelor has trained contestants to utilize their deepest traumas as tools to get ahead, rather than build partnership. During Clayton Echard's season, a psychologist was hired to engage in rapid-fire couples therapy sessions with contestants to support Echard in understanding who could "go deep." Rather than having authenticity in vulnerability, the contestants were asked to share their traumas or effectively be eliminated. It's fair to want your partner to be open with you about their history, but forcing it out of them rather than practicing patience will only lead to disconnection.
4. The opinions of friends and family matter — to an extent.
One of the most anxiety-inducing yet exciting weeks for Bachelor leads and contestants alike is hometowns. This is the week when the leads get to meet their suitors' families and learn about where they grew up. Some hometowns go off without a hitch while others are riddled with tension. During Colton Underwood's season of The Bachelor, he faced significant criticism from his final choice, Cassie's, family. When asking for her father's blessing for proposal, Colton was rejected. Further, when Colton and Cassie were on their fantasy suite date, Cassie's father showed up and convinced her to end their relationship. Ultimately, Colton won Cassie back and appeared to be accepted by her family. Ultimately, while your family and friends' opinions on your relationship matter, you know what's best for you.
5. Shared goals and values will help build a relational foundation.
While chemistry and attraction will help a relationship begin, shared values and goals will be the ultimate glue that sustain a healthy relationship. During Tayshia's season of The Bachelorette, it seemed like she and Ivan were an excellent match for each other. However, after fantasy suites, Tayshia seemed conflicted. It was ultimately revealed that Tayshia chose to end their relationship due to differences in their religious beliefs. Ivan shared that he had a difficult time accepting her decision, but in the long-run, I think Tayshia knew that these issues would likely resurface and likely lead to a breakup. The truth of the matter is that love is often not enough for a sustainable relationship, which is the real heart breaker.
6. Your true self will always make an appearance — whether you want it to or not.
The Bachelor has a bit of hankering for casting contestants that have sordid and harmful histories. One would think a quick Google search could help producers weed-out racist and misogynistic contestants; however, they still find themselves on our screens. It's only a matter of time for these contestants before their problematic behaviors resurface and they *hopefully* are accountable to their actions in the public eye. Even if you're not a contestant on a dating show, it's important to be aware of how previous actions may impact your current relationships. And remember — it's always better to address issues proactively rather than reactively.
The bottom line: Whether you're a card-carrying member of Bachelor Nation or are simply here for the casual viewing parties, we can all learn a thing or two about love and partnership from The Bachelor. While it may be a case of what-not-to-do, watching these relationships play out on our screens can be a fun learning experience. I know I'll continue to tune in on Mondays with popcorn in tow.
Photo credit: ABC/Nino Muñoz