14 Most Delicious Food Products From Shark Tank
Shark Tank is my ultimate comfort TV watch. It's what I put on at night when I want to unwind after a long day. Additionally, I've found quite a few of my favorite products on the show, including the now bestselling Scrub Daddy. 
It turns out there are also quite a few delicious food items that have graced Shark Tank over the years. And while not every brand was successful in making a deal with a shark, that doesn't make their offerings any less tasty.
Which Shark Tank food products are worth trying? Check out the list below — you'll be sure to discover a few new favorites!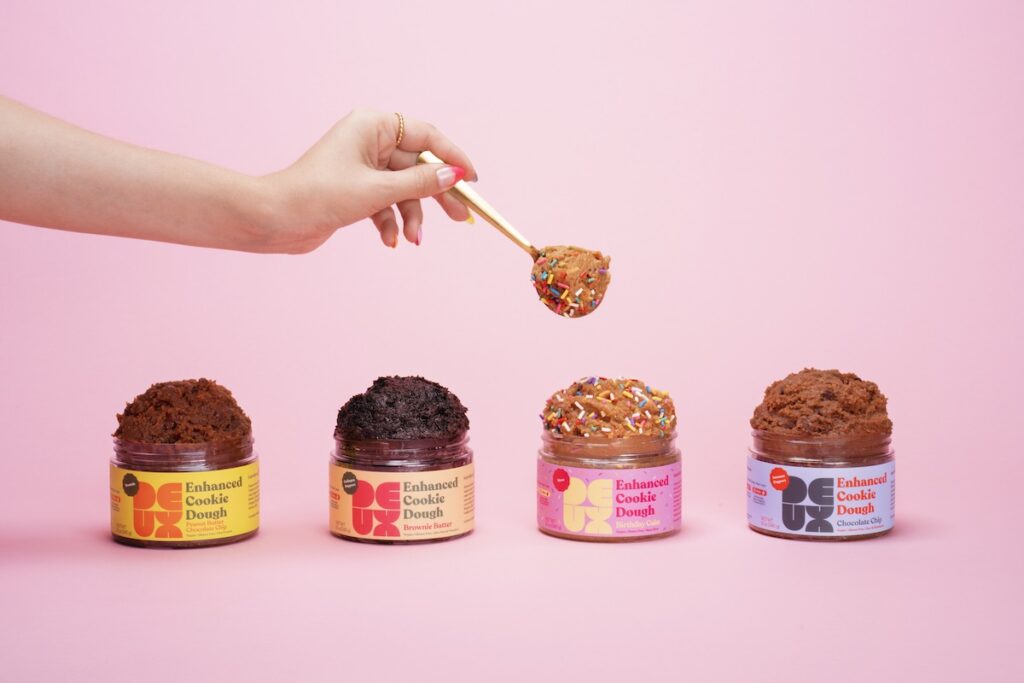 Best Shark Tank food products
From mushroom jerky to edible cookie dough to overnight oats, here are the Shark Tank food products worth a spot in your kitchen.
Photo courtesy of Deux