[Giveaway closed] Celebrate Our Birthday with Three Months of Ice Cream!
Our birthday parties may have changed since we were kids (though tbh, we'd still rock a laser tag party), but one thing's stayed constant: ice cream is a MAJOR part of the celebration. And after we celebrated our 10th birthday at #SweatworkingWeek, we realized we wanted to celebrate with more than the hundreds of attendees who were able to be our IRL birthday guests.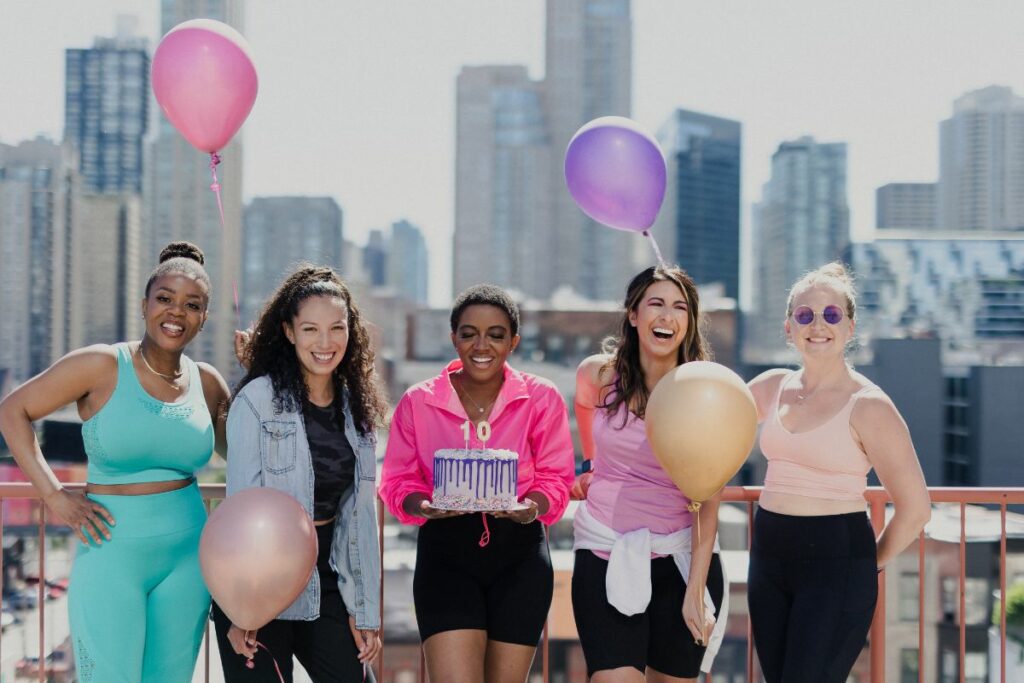 Luckily, our friends at N!CK'S stepped in to help us take this celebration nation-wide. We're partnering with N!CK'S for a special birthday giveaway. One lucky winner will get a summer supply of N!CK'S ice cream, which includes three pints of our hand-picked flavors delivered for three months. Ready for the mouth-watering information? Those pints include refreshing Key Lime Pie, the on-theme Birthdäg Cake, and their brand-new collab with Zedd, Chilly Mango.
If you were lucky enough to try N!CK'S Cookie Kräms at our ice cream cart during #SweatworkingWeek, you know exactly why we love this ice cream – and for those of you who couldn't make it, we'll refresh your memory. N!CK'S is the ultimate better-for-you ice cream that *doesn't* sacrifice taste and creaminess in the name of health. Their Swedish-style desserts are mindful of nutrition (think no added sugar, low carbs, and keto-friendly), but they still taste like the birthday treats you're craving.
Ready for the giveaway? Enter below for a chance to win!