Helpful Tips For A More Eco-Friendly Wardrobe
Here's a shocking fact: the amount of clothing Americans throw away each year has doubled in the last two decades from seven to 14 million tons. So, if you've been thinking of living a more eco-friendly lifestyle, your closet is one of the best places to start. There are lots of ways to create a more sustainable wardrobe, including changing the way you shop and purchasing from more eco-friendly brands. Here are some ideas to help you get started.
Throw a clothing swap party
Who doesn't love a party? Invite a group of friends (and ask them to invite a few people you might not know) to a clothing swap party. Tell everyone to clean out their closet and bring what they can, even if it's only a few pieces, and a favorite snack or drink.
Trade those black pants you're sick of wearing for a fun top perfect for date night. Do this every season. You'll be surprised at what great finds you can get for free from someone else's closet. This keeps perfectly good clothing out of landfills.
Make sure you have a good place to donate leftovers, like your local women's shelter or domestic violence organization. That way you know everything will go to someone who really needs it.
Buy used
Buying used clothing has become easier than ever in recent years. While you can scour local thrift shops, Poshmark makes buying used pieces, especially the brands you love, so much easier. There's also something fun about the bidding process. While you can't often return things, this is an eco- and wallet-friendly way to shop.
Check laundering instructions
According to the EPA, 70 percent of all dry cleaners in the United States use a toxic air pollutant. So check the label before buying something. If the tag says "dry clean only," you might want to think twice. Dry cleaning isn't just bad for the environment, it's also a maintenance cost over the lifecycle of garment.
Purchase fewer pieces and choose more versatile styles
In a perfect world, all fabrics would be sustainably sourced and manufactured, and all the packaging would be made from recycled materials and biodegradable. But this isn't likely to happen any time soon. So, choosing to buy less clothing that's higher quality and more versatile is a smart and easy approach.
Items like this pink dress from Tukernuck are a great example of this. It can be worn to the office, brunch, a barbecue or just hanging out at home. Style it more formally or casually. It's a smarter purchase than something you can't get as much use out of. Best of all, it can be hand washed.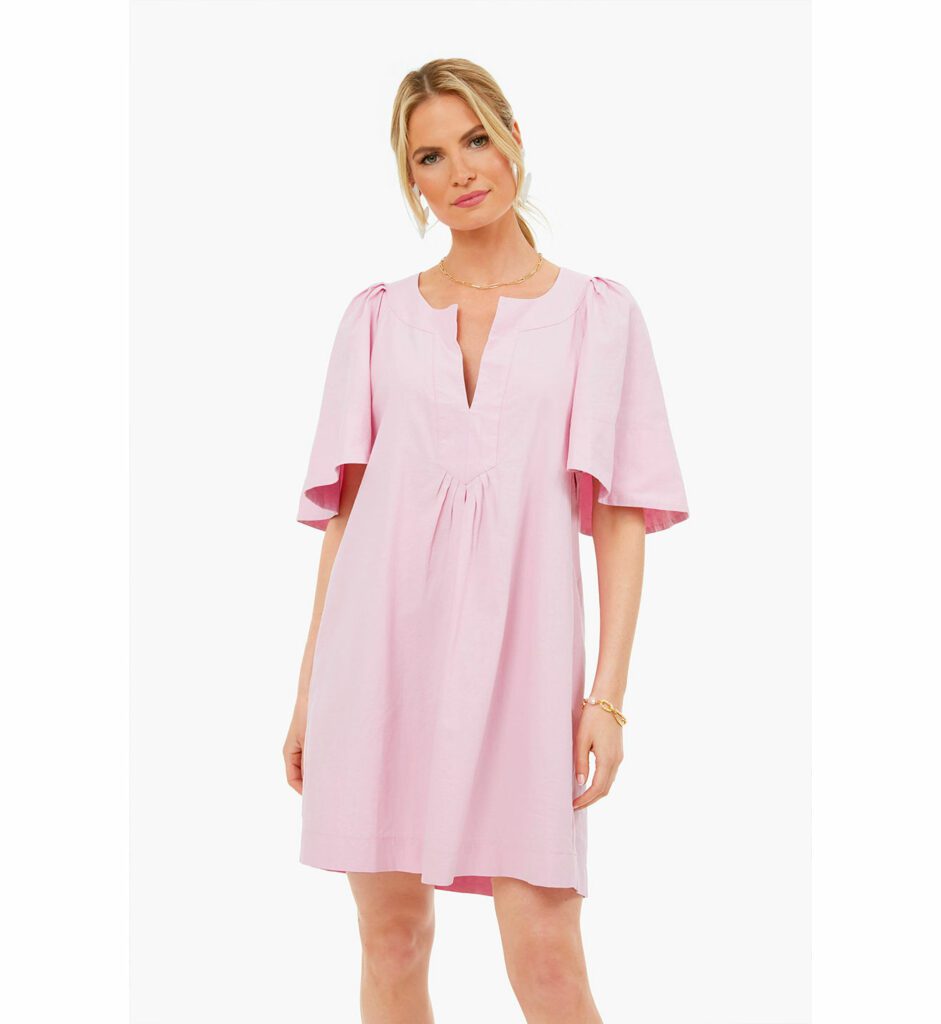 Shop eco-friendly brands first
When you want something new, start by shopping for eco-friendly brands or websites that offer eco-friendly lines. While there isn't a perfect way to do this, just going for something that's made in a somewhat more sustainable way makes a difference. Here are some favorites.
Swiminista
Swiminista is a female-founded company that uses fabric made with 55 percent sustainable fibers engineered from plastic bottles. The brand's one and two-piece suits are perfect for a beach vacation or an afternoon by the pool. With fun prints and a few solids, the suits feature removable cups (hallelujah!) along with adjustable front and back ties to get just the right fit. And if you're wondering, Swiminista's fabric feels just like regular swimwear.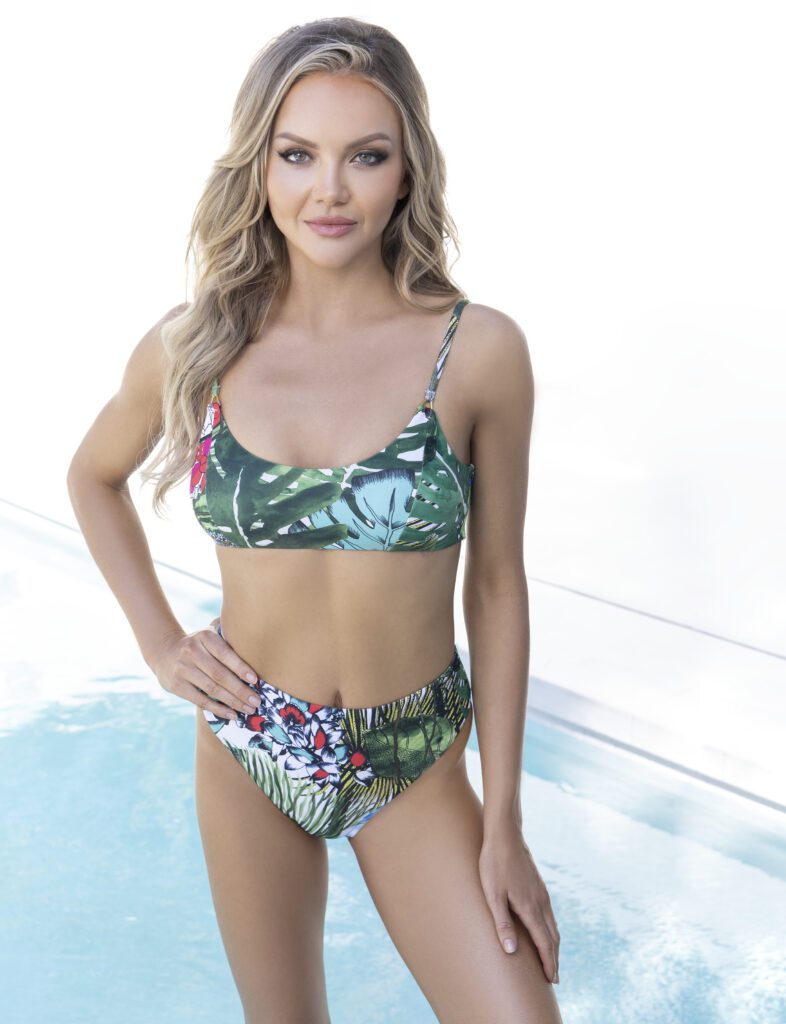 Cos
Cos, which has the same parent company as H&M, offers chic but comfortable clothing for weekends and work. Over 92 percent of the brand's collection is made from sustainably sourced materials (although they are aiming for 100 percent). With timeless pieces designed to be worn for multiple seasons, that top you buy today isn't likely to end up in a landfill by the fall.
Cos also uses sustainable packaging and plans to have 100 percent recycled, reusable or compostable packaging by 2025. Not sure where to start? Their jeans get more comfortable with every wash.
H&M
If you're looking for inexpensive pieces, shop H&M's Conscious Choice collection. All the fabrics are sourced with 20-50 percent sustainable materials. There are nearly 1600 items currently available in this line, which includes both plus-sized and maternity styles.
MM LaFleur
If you're looking for sustainably designed office wear (or generally need to look like an adult), check out M.M. LaFleur. This brand has several responsibly sourced lines including EcoWave, which is made from 35 percent recycled materials and is treated with an anti-odor finish. This allow you to wear each garment several times before washing.
There's also a WonderTex dress line, which is made from recycled bottles. Looking for wardrobe staple tops? M.M. LaFleur's washable silk tanks are made in a solar-powered manufacturing facility and 90 percent of the water used in production is recycled.
Reprise Activewear
If you like your activewear soft and eco-friendly, you'll love Reprise. Many of the brand's pieces are made with Tencel, which is a biodegradable fabric engineered from sustainably-managed eucalyptus trees. Reprise is also very size-inclusive with leggings and sports bras that range from XS-6X. With solids in cheerful yet sophisticated colors, it's easy to feel good wearing this brand. Best of all, everything is sustainably packaged and carbon-neutral.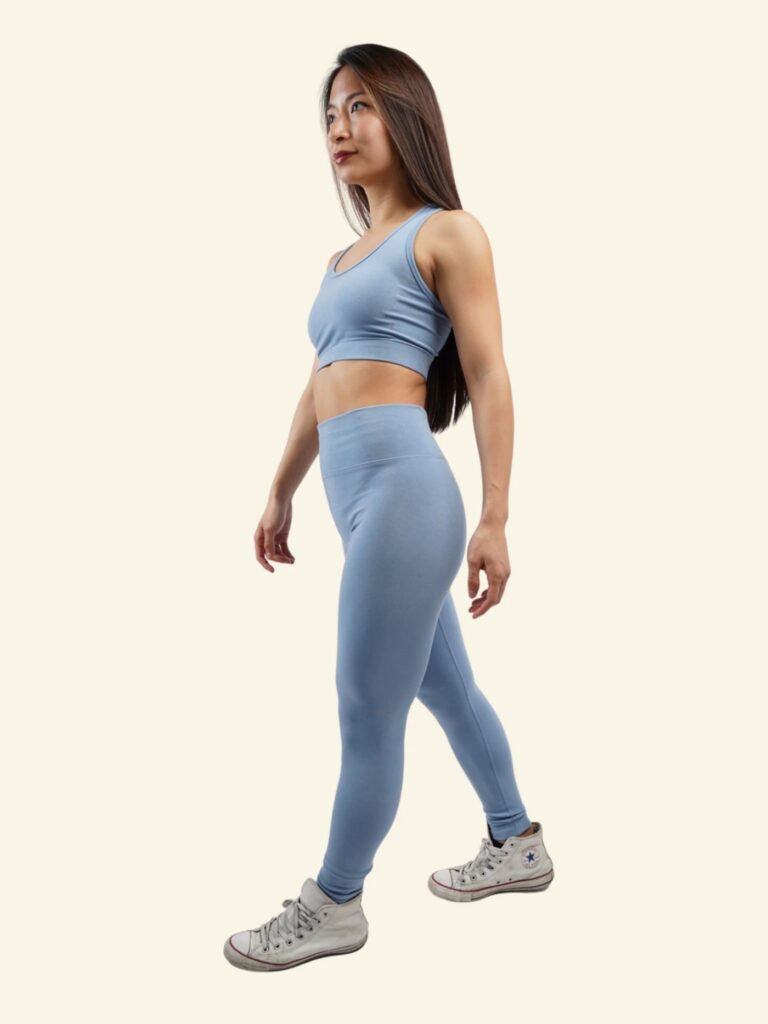 Pact
Pact is a beautiful line of apparel and home textiles, including accessibly-priced activewear. Their ribbed bra tops come in chic solids and have matching leggings. These are not only made from organic cotton but they are also made without toxic chemicals and use far less water than traditional manufacturing does.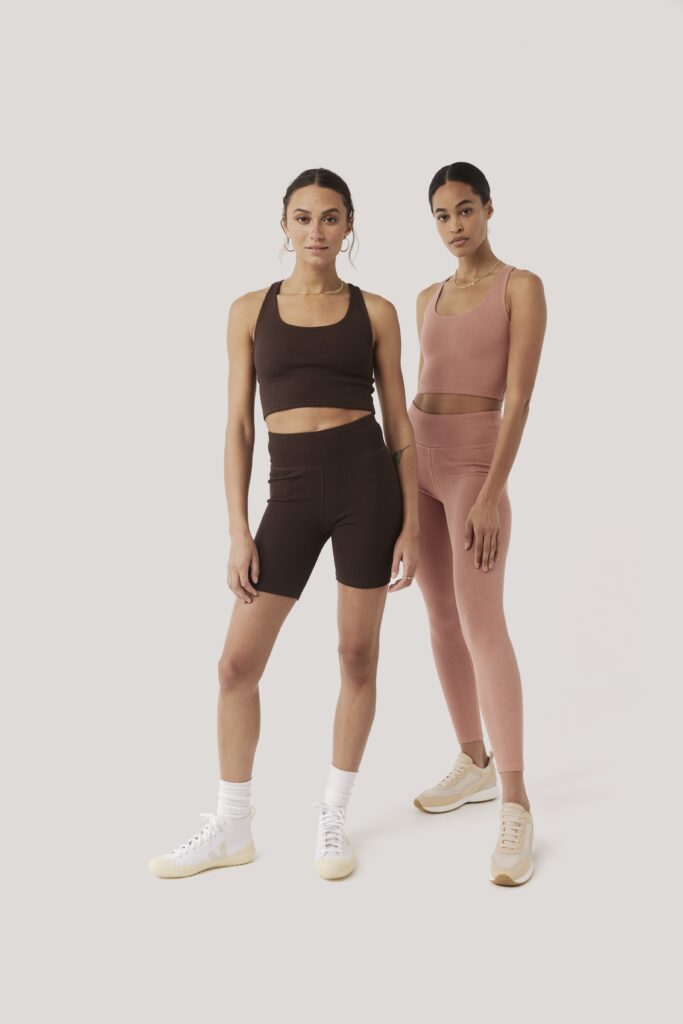 SY The Label
SY The Label is a female-owned brand that has a must-have pair of joggers made from super soft recycled polyester (28 plastic bottles go into each pair of pants) and Spandex. On trend, comfortable, and moisture-wicking, these pants can take you from the office to HIIT class without needing to change. Choose from black, taupe, or navy in sizes XS-2X.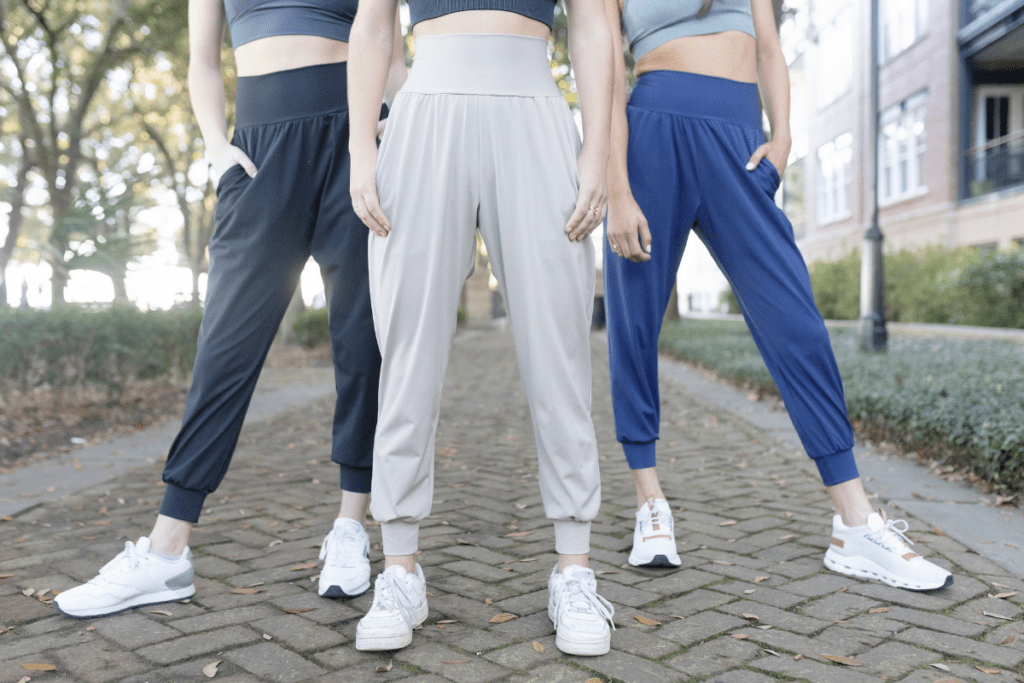 Bravissimo
Bravissimo is an online boutique that carries a variety of eco-friendly and size-inclusive items. This fun tie-dye legging and crop top set is made of nylon recycled from fishnets. Designed to be supportive of larger breasts, this is a perfect outfit to wear for low-impact activities, yoga or just lounging around at home.