8 Smart Money Moves Every Woman Should Make This Year
Although we've come a long way over the years, it's an unfortunate fact that the gender pay gap still exists. According to data from the Pew Research Center, on average women earned 84% of what men earned in 2020.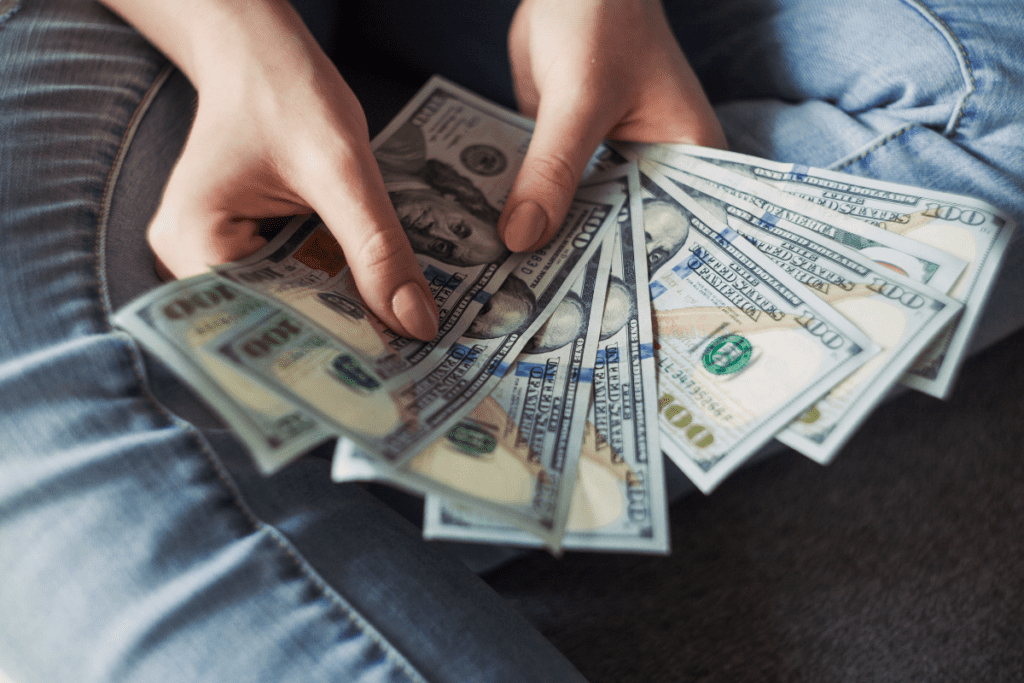 Not only do we make less money than our male counterparts, we often take on more responsibility at home. (Sounds familiar, doesn't it?) This can lead to burnout, which is what caused many women to leave their jobs—and, in turn, take a financial hit—during the pandemic. 
"Without a doubt, women have been disproportionately affected by the pandemic, says Kristen Carlisle, general manager at Betterment's 401(k) business. Carlisle points to a recent Betterment survey, which found that women reported lower rates of financial wellness than men and were more likely to have student debt. 
"Moreover, women have been experiencing higher rates of burnout, with 37% of women employees reporting that burnout was their primary motivation for leaving their job, compared to just 24% of men," says Carlisle. "Women were almost twice as likely as men to have quit their job in the last 12 months." 
The result of all this? "Stepping back from work in droves has shed light on the disparity in financial security women face," says Carlisle. "It also means women are opening their eyes to the economic impact leaving a job has on their future—both in terms of their ability to support themselves financially and having to walk away from contributing to retirement benefits or paying into social security."
The good news is, there are some easy things you can do right now to take control of your financial wellness and improve it to boot. Here are the best money tips for women, according to experts.
Come up with a financial plan
"It's great to be putting money away rather than spending it on frivolous things, but you should have a financial plan in place," says Julie Ramhold, consumer analyst with DealNews.com. Your financial plan should include when you'd like to be debt-free (if applicable), as well your budget, goals, and even planning for things like taxes, says Ramhold. 
When it comes to goals specifically, ask yourself what you want to achieve: Do you want to save a certain amount by a certain time, put away enough cash for a down payment on a home, or plan an epic vacation?
"Consider opening separate savings accounts for each of these goals so you can see how they're coming along at-a-glance and you don't have everything lumped together in one place," says Ramhold.
Audit your monthly bills
Create a list of all your recurring expenses, including subscriptions and memberships, and cancel the ones you don't actually use, suggests Andrea Woroch, consumer finance expert and writer. 
"A lot of us sign up for monthly services and utilities without really knowing what we're paying for—so taking the time to go through these bills can ensure you aren't paying for things you aren't using," she says.
You can use the money you free up to help pay off debt, boost savings, or put it toward something you enjoy, like a new workout class or dinner with friends, adds Woroch.
Improve your credit
This doesn't have to be complicated, says Woroch. "Begin by paying down debts, automate bill payments so you never miss a due date, and use no more than 30% of your available credit at any time," she says.
If you're struggling to pay down credit card debit, Woroch recommends transferring your balance to a new card with 0% interest on balance transfers. "This will help you pay off your balance faster and save a lot on interest," she explains.
Add money to your emergency fund
If the pandemic taught us anything, it's that you need to be prepared for the unexpected. That's why having an emergency fund is essential. "If you don't have an emergency fund, now's the time to start putting away cash for one," says Ramhold.
In general, your emergency fund should have between three and six months worth of expenses covered, but it really can never be too big.
Once you've saved the recommended amount, Ramhold says you should still continue to put a little something into it regularly—although you can scale back and put more funds toward other things, such as paying off debt or paying for a home.
Start small with saving
"It can be daunting to work up to three to six months of savings or put away 10% of your paycheck towards retirement," notes Carlisle. So get comfortable with starting small and growing over time.
"Every little bit counts, and if you can only do a small amount now, that's okay," says Carlisle. "Get started and pay attention to when you might be able to increase your savings over time."
Ask for a raise—or get a new job
If your job changed during the pandemic and you've taken on extra duties, then chances are you're not being paid what you deserve for the level of responsibility you have, points out Ramhold.
"Sit down with your boss and try to negotiate a raise," she says, "but beware that depending on your company's situation you may find it'll be a delayed response, if you're even approved for it."
If you don't get a raise, you may want to consider looking for a new job. According to the ADP Research Institute, workers who switched jobs in 2021 made 8% more than they did the previous year. 
Bring in extra income
Of course, you don't want to burn yourself out—but picking up some extra work can help supplement your income. "If you're trying to pay down debt or save up for a home purchase, think about how you can boost your financial efforts with a side hustle," says Woroch.
There are plenty of things you can do in your spare time to earn extra cash: "For instance, you can offer virtual tutoring at night or on the weekend via Varsity Tutors or make up to $1,000 a month by pet sitting via Rover," says Woroch. "Other ideas include posting your professional skills for freelance work via Upwork or even sharing your opinions through virtual focus groups." 
Make the most of your 401(k)
Contributing to your employer's 401(k) plan is a no-brainer way to sock money away for your eventual retirement. To get the most benefits out of your 401(k), Carlisle recommends asking your employer—or potential employer if you're job hunting—what they offer in terms of 401(k) matching, what their 401(k) fees look like, whether there's a 401(k) vesting schedule, and what 401(k) provider they use.
It's also a good idea to ask what types of non-retirement financial benefits an employee offers, such as student loan repayment benefits, a wellness stipend, flexible spending account, or health savings account, says Carlisle.