9 Best Sports Bras for HIIT Workouts
HIIT workouts are beloved because they're quick, efficient, and really produce results. To get the most effective HIIT workout, you need a great sports bra — one that minimizes bounce, provides enough support, and has plenty of airflow as you work your way through high intensity exercises. Luckily, there are quite a few out there that fit the bill.
To help you elevate your fitness routine, we've put together a list of the best sports bras for HIIT classes. 
The best sports bras for HIIT workouts
Under Armour Women's UA Infinity High Heather Sports Bra ($45.99, underarmour.com): Available in XXS-XXL, this ultra-supportive sports bra was designed for activities that require a lot of support, such as HIIT workouts. The single piece of padding inside the bra won't move around while you move, while the mesh panels ensure breathability. Plus, there's a hook and eye closure to make putting it on, and taking it off, a breeze. 
Bravissimo Venus Sports Bra ($89, bravissimo.com): This compression-style sports bra comes in cup sizes from D-J. It does a great job of holding your chest in place so you don't have to worry about any jiggle during a HIIT workout. Since you can wear the straps regularly or criss-cross, it works under a variety of workout top styles. 
Lululemon All Powered Up Bra ($88, lululemon.com): Lululemon designed this popular sports bra for sweat-inducing workouts like HIIT, cardio, and cycling. It's made with a sweat-wicking, quick-drying fabric that'll keep you cool and comfortable. Sizing ranges from A-G cups so you can easily find your perfect fit. 
GRRRL High Impact Velcro Cross-Back Sports Bra ($49, grrrl.com): This sports bra has velcro adjustable straps that allow you to customize your level of support, making it a nice choice for HIIT workouts. Plus, the four-way stretch fabric is moisture-wicking so you'll feel dry during intense classes. One of the neatest things about this brand is that they don't use traditional sizing. Instead, they use athlete's names and body types in an effort to reduce the stigma around being a number. To find your perfect fit, simply enter in your chest and cup sizes.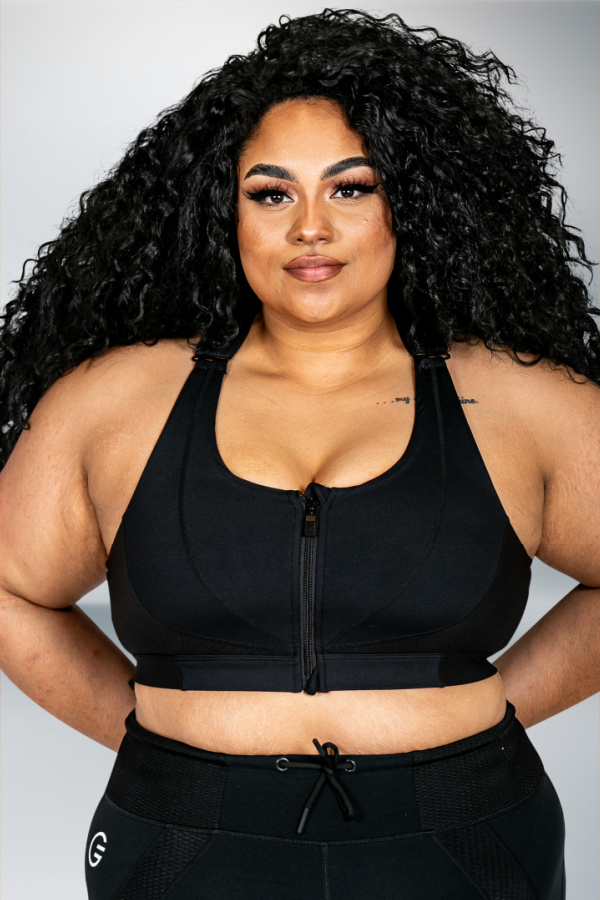 SheFit Ultimate Sports Bra ($75, shefits.com): Made with two-way stretch fabric to curb bounce during HIIT routines, wire-free seamed cups for a natural shape, and removable cups so you can customize your level of support, this sports bra is the real deal. And it's available in sizes from XS-6XL to boot. 
Le Mystere Hi-Impact Sports Bra ($62, nordstrom.com): This high-impact sports bra is engineered for full busts in mind, with sizes ranging from 32C-38G. The padded front shoulder straps and convertible, rigid back shoulder straps do a great job of minimizing movement during HIIT workouts while still keeping you comfy. 
Nike Dri-FIT Alpha Women's High-Support Sports Bra ($55, nike.com): This sports bra offers the highest level of support with compression and minimal bounce, making it ideal for HIIT. The molded cups give the bra shape, and you can adjust the bra in the back for maximum comfort. It comes in sizes that work for A-E cups and even has ventilation features on the front and back to help you stay cool even while you're sweating up a storm.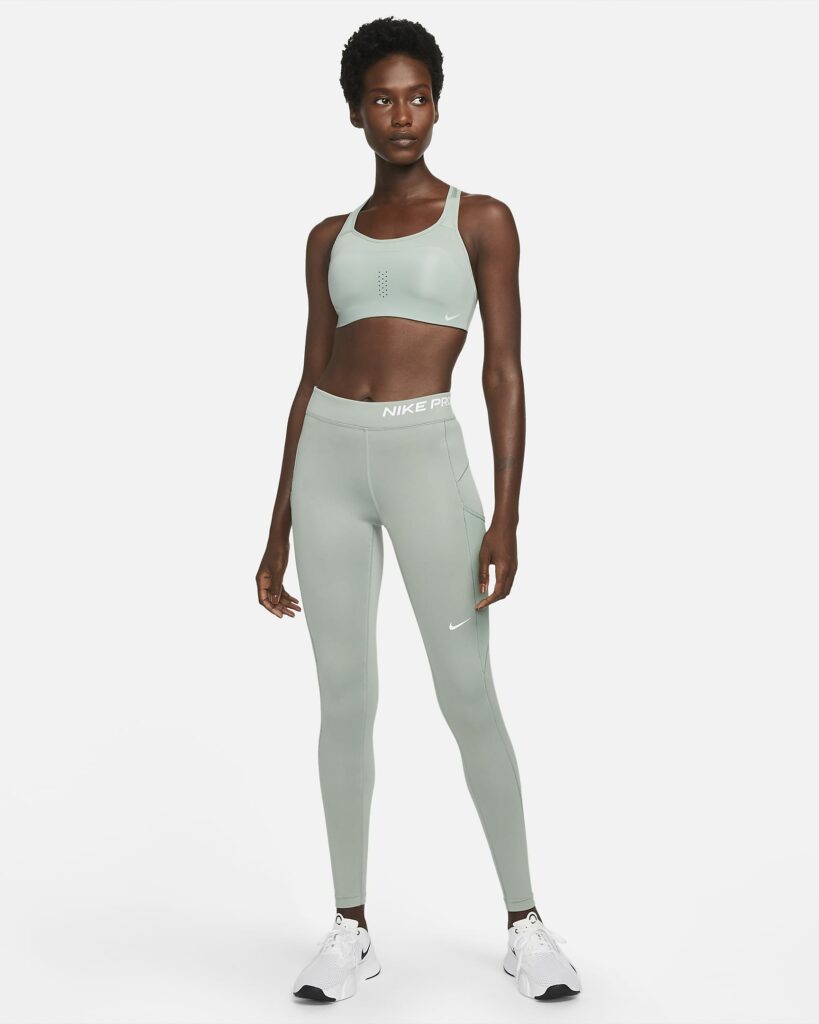 LukaFit Standout Sports Bra ($40, lukafit.com): Whether you prefer chic black or a pop of purple, this sports bra has got you covered during HIIT workouts. Available in sizes XS-3XL, it's made with a moisture-wicking, stretchy fabric that will keep you cool and comfortable through lunges, burpees, and more. The scoop neckline is flattering and holds you in place. 
Athleta Phenomena Bra ($89, athleta.com): For high-impact cardio workouts like HIIT, there's no better sports bra than this one. Designed for B-DD cups, this nylon/spandex sports bra pulls sweat away from your body and dries quickly. What's more, the specialty padding provides the ideal balance of support and breathability, while the back straps, which come in an X design, add another layer of support.