N!CK's Launches Triple Choklad Kräms—And They're Like Hugs For Your Mouth
This post was written in partnership with N!CK's. As always, we only work with brands that we really love—and we love everything N!CK's has to offer. Order N!CK's Triple Choklad Kräms online using promo code ASWEATLIFE20 for 20% off at checkout!
A nice side perk of partnering with N!CK's for so long (besides taste-testing a ton of ice cream) is that I've accidentally picked up a few fun Swedish vocab words along the way. Fika: a communal coffee break that's as integral to the workday as your daily stand-up meeting. Midsommar: Less scary than the movie made it seem. And now, "kräm."
"Kräm" is the name N!CK's has given to their deliciously creamy, better-for-you ice cream sandwiches. As a quick search told me, "kräm" can also be translated to mean cream in English. Makes sense, right?
But if you remove the umlaut (the two dots above the "a"), kräm becomes kram—which translates to "hug" or "embrace." And the Swedes are huggers—it's the most common way to greet someone you've met previously, and they're even known to sign off their texts with a 'kram'.
Which is super fitting, as N!CK's is launching their Triple Choklad Kräms—and they've got the comforting taste and rich texture that you'd associate with a warm bear hug.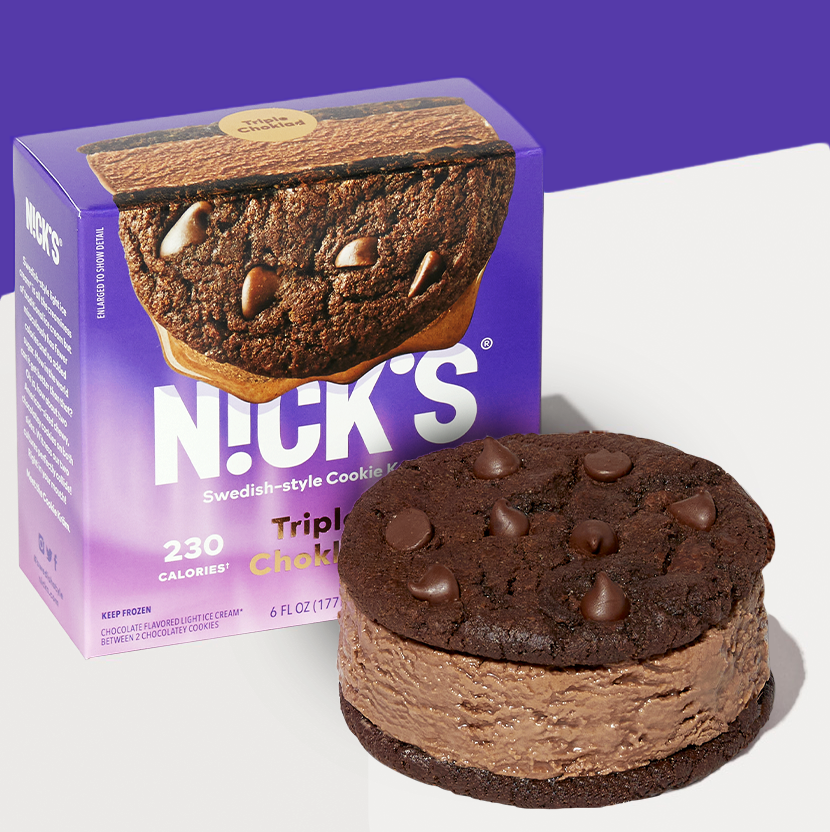 Triple Choklad Kräms join Vanilj and Cookies & Kräm
Now, N!CK's offers three classic flavors of their Swedish-bakery style ice cream sandwiches: classic vanilla with chocolate chip cookies; vanilla with double-chocolate chocolate chip cookies for a "cookies and cream" style; and triple chocolate, pairing chocolate ice cream with chocolate chocolate chip cookies. The result? A kräm for everyone, limited only by how many you can fit in your freezer.
"Kräm" your heart out—and still meet your nutrition goals
One of the reasons we love N!CK's? We feel good about their ingredients—and even better, we feel good after eating their delicious desserts.
N!CK's takes their inspiration from creamy, Swedish-style deliciousness, and then infuses it with better-for-you ingredients. For example, their Triple Choklad Kräms have no added sugar, and they're keto-friendly with just 8 net carbs per kräm. No more ice cream hangovers (you know what I'm talking about) or feeling like you overdid it.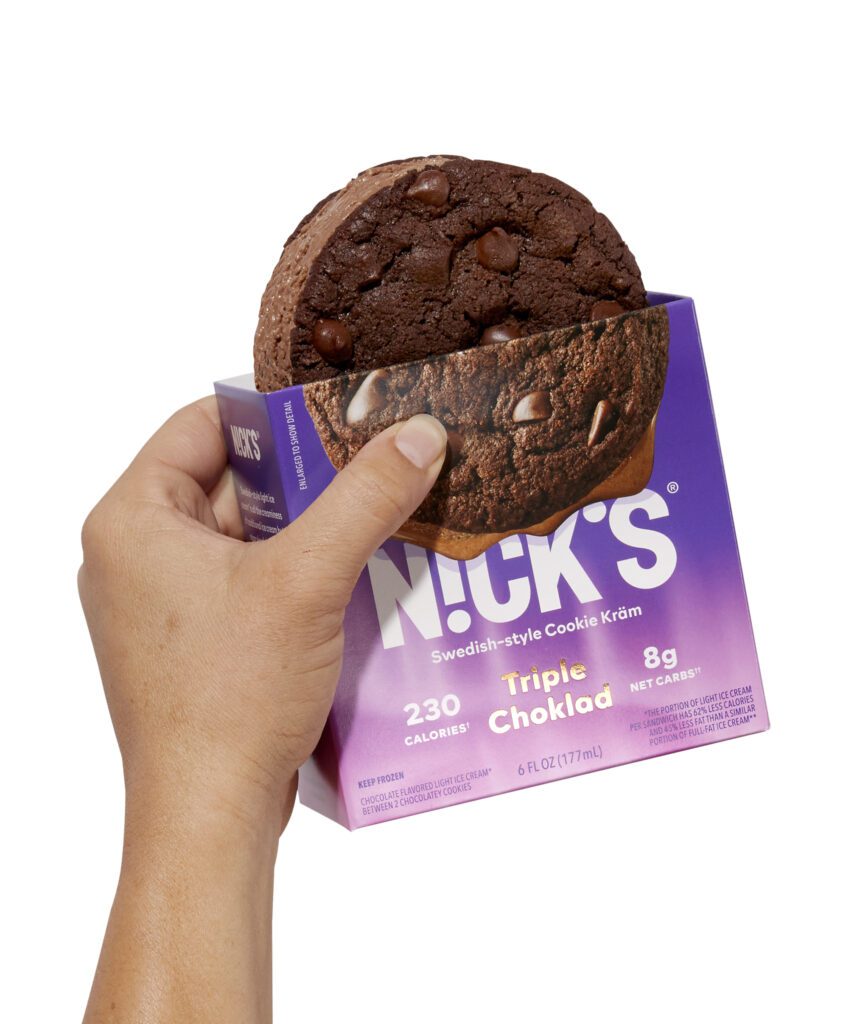 Here's where to order Triple Choklad Kräms
Ready to treat yourself to the ultimate comfort food? Order N!CK's Triple Choklad Kräms online using promo code ASWEATLIFE20 for 20% off at checkout!
And since it's the season for surprising loved ones, consider sending a box to a loved one you can't hug in-person this holiday season. We'd consider a box of Triple Choklad Kräms the next best thing.