The February Scoop: Moderate vs High Intensity Exercise, The Art of "Fika," and Swedish Sustainability Wins
Welcome to The Scoop, the first of a monthly series we're sharing with the help of our friends at NICK's. Here, we'll share what's new in wellness, the latest trends in Swedish culture, and how we're finding sparks of happiness during the colder months of the year.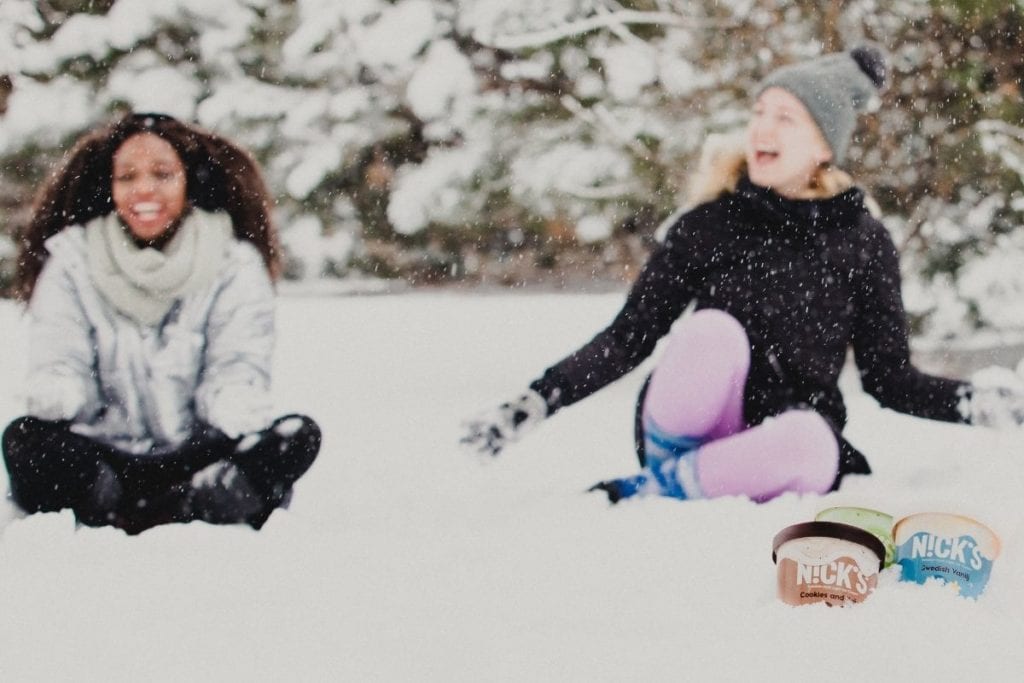 Want to enjoy this post over some ice cream? Use code is aSweatLife15 (case sensitive!) for $15 off your online order.
From the New York Times: The Benefits of Moderate Exercise
High Intensity Interval Training, or HIIT, has been an overarching trend in exercise for many years now; working in short bursts of intense activity has tons of benefits, and the format is also easy to squeeze in even the busiest day.
But new research suggests that moderate exercise, done for 30 minutes, could have a more beneficial impact on blood pressure, body fat and other aspects of metabolism. This New York Times article breaks down all of the research on the subject, comparing different research formats and the types of participants in the study.
Do you prefer HIIT training or moderate, steady-state training? Let us know on Instagram @asweatlife!
What we're trying this week: Fika, a coffee and cake break
You may have caught us trying this with NICK's last summer, but in the dreary days of winter, we're bringing back fika, which loosely translates to "coffee and cake break."
We love this self-care trend because it's a way we can connect with others even while working from home. According to this article, "In Sweden, fika is a crucial part of daily life, and rightly so – in our rushed world, pausing to enjoy a small treat and the company of another seems more important than ever. Zion explains that "the best wellness trends are those which are accessible to use when we need them", and perhaps fika is just that?"
Just IM a couple of co-workers or even a friend who lives across the country, and take a 15 minute coffee break together virtually. Bonus points if you bake yourself something delicious to enjoy with your joe. (And here's how we did fika with our community last year.)
IKEA and H&M lead the way in pandemic-era sustainability
You love to see it: this article explains how the two famously Swedish companies are prioritizing sustainability during the pandemic, plus how Gen Z is putting pressure on corporations to be more socially responsible. (And if that article has you craving those famous IKEA meatballs, here's a recipe to try at home).
One mental health tip to try: Delete the social media apps from your home screen.
We're constantly in a battle with the technology at our fingertips. While we love the community social media can build, we're also all too aware of the negative effects it can have on our moods, our relationships, and our mental health in general (more info here on how social media can affect your health).
To that end, we suggest a clean break: delete your most-used social media apps from your home screen. Note that we didn't even say delete from your phone—you can choose to just delete it from your phone's home screen instead of from your App Library. That way, the app is still technically accessible, but there are more steps you have to take to open it (and honestly, once the app is out of sight, you might not even care enough to search for it). Take that, Screen Time Report!