These Are The Best Products for Eyebrows, Hands Down
Most of us overplucked our brows at some point or another in our teens or twenties. After all, super-thin arches were a big trend in the '90s and '00s. These days, though, full, fluffy brows are what's in style.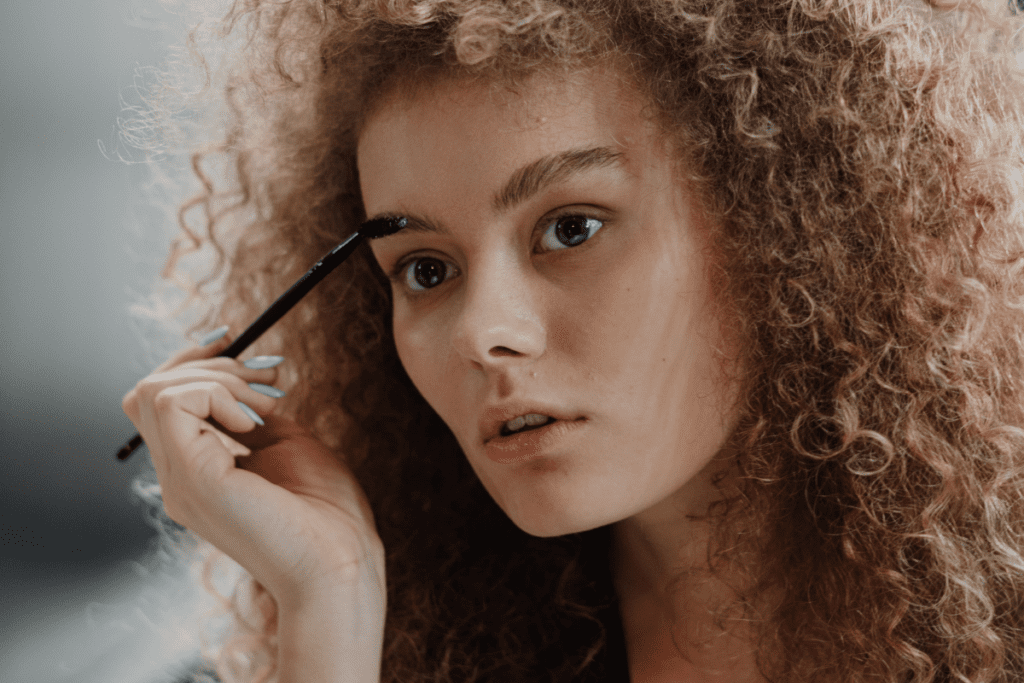 Luckily, you can achieve the look with the right makeup. Yes, even if your brows haven't exactly grown all the way back in since you took your tweezers to them. 
Here, we've rounded up the best products for eyebrows, from long-lasting gel mascaras to easy-to-use pencils. 
Best eyebrow pencils
Anastasia Beverly Hills Brow Wiz ($23, sephora.com): This pencil is one of the most popular brow products on the market—and for good reason. It comes in 12 colors to make finding your perfect color match a cinch. Plus, the fine, retractable tip allows for fine, hair-like strokes that look oh-so-natural. 
Benefit Cosmetics Precisely, My Brow Pencil Waterproof Eyebrow Definer ($24, sephora.com): This bestselling brow pencil has a waterproof formula that truly stays put while you sweat. It has a very fine tip, which draws realistic hair-like strokes and ensures precise application. And it comes in 12 shades to suit every brow color. 
Thrive Causemetics Infinity Waterproof Eyebrow Liner ($23, thrivecausemetics.com): Available in three shades, this brow pencil is powered by some pretty cool color-matching technology so you're guaranteed a close color match. The waterproof formula won't budge or smudge, and nourishing ingredients like shea butter and hyaluronic acid support soft, healthy brows. 
PYT Beauty Eyebrow Goals Pencil ($16.99, bloomingdales.com): You can't go wrong with this drugstore eyebrow pencil, which has a vegan, hypoallergenic formula that won't irritate your eyes. Use the foolproof retractable tip to shape, define, and fill in brows for a neat, everyday look. 
Hourglass Arch Brow Sculpting Pencil ($34, sephora.com): This mechanical brow pencil with a triangular tip combines the benefits of powder, pencil, and wax into one formula. The color is buildable so you can control how dark you go. Plus, there's a spoolie on the other end so you can fluff up your brows instantly. 
Best eyebrow gels
Jafra Volumizing Brow Gel ($19, jafra.com): Many of my fellow beauty editors rave about this brow gel, which comes in a universal clear shade as well as dark blonde, brunette, and soft black. Just one swipe creates fullness and adds texture to sparse brows. You can even apply it on top of other brow products to set your look. 
KIMIKO The Brow Sensei Gel-Based Eyebrow Styler ($33, kimikobeauty.com): This clear brow gel is one of the most anticipated beauty products of 2021 (IMHO). It has a vegan, gel-based formula that has a natural finish and provides a flake-free hold. The formula is full of nourishing ingredients including peptides, amino acids, and vitamin E to encourage hair growth. 
Glossier Boy Brow Grooming Pomade ($16, glossier.com): This is a brow mascara I keep coming back to again and again. It has a thickening, conditioning wax formula that locks my brows into place without stiffening or flaking. Choose from a universal clear shade, blonde, brown, black, or auburn. 
Kosas Air Brow Tinted Clean Volumizing Eyebrow Gel ($22, sephora.com): For airy, feather brows, you can't beat this tinted mousse-gel. Not only does it naturally tint brows and hold them in place all day, it conditions hairs with nourishing ingredients like castor oil. 
Honrable mentions
Guide Beauty Brow Moment ($26, verishop.com): This innovative brow product does it all: It fills, shapes, tints, and sets. The coolest part, though, is the comfortable-grip applicator that steadies your hand. That way, your brow routine is as effortless as can be. 
CoverGirl Easy Breezy Brow All-Day Eyebrow Ink Pen ($10.99, amazon.com): Microblading is all the rage these days—and now you can get the look at home (for so much less money!) with this brow ink pen. The precise felt-tip gives you the power to create full, natural-looking brows in seconds. Meanwhile, the spoolie comb on the other end tames and grooms hairs.